U2 and Elton John have recorded a cover of T. Rex's Get It On for a tribute album dedicated to the band's glam rocker front man Marc Bolan.

Nick Cave, Joan Jett, Soft Cell's Marc Almond, Peaches, Lucinda Williams and Father John Misty also feature on the album, which is called AngelHeaded Hipster.

The album, which is due for release on September 4, will mark the 50th anniversary of T. Rex's debut.

The project is the brainchild of music producer Hal Willner, who died earlier this month after showing Covid-19 symptoms.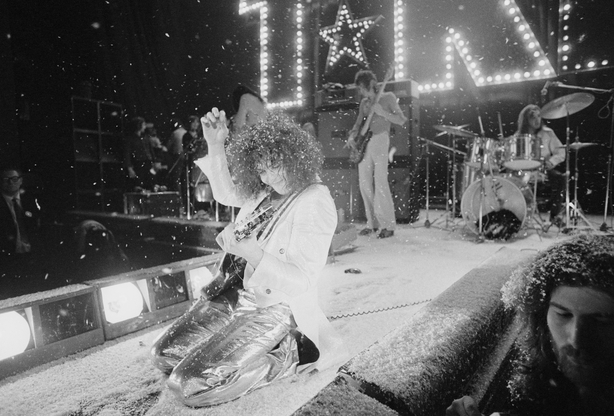 Speaking about the compilation earlier this year Willner said: "I became immersed in this artist by listening to everything, talking to Bolan experts and fans, researching his reviews and interviews.

"And I found that Bolan was hardly ever talked about as a 'composer'.

"It was all about what a great rocker he was, how innovative he was, how David Bowie took his essence and Bolan was in his shadow...

"But I put him in the same pantheon as other composers that I've explored before.

"So, the concept for the album became to show Bolan as a composer with our typical cast of artists from different worlds that one rarely sees in the same place."

Bolan died in 1977, aged 29, in a car crash in London.