TV host Piers Morgan has hit back after he was accused of behaving like a "bully" and "not as a jounalist."
The Good Morning Britain presenter was recently criticised over his aggressive interview technique with British minister Victoria Atkins on the ITV show.
Following the interview, Conservative MP Simon Hoare tweeted: "I'm afraid @piersmorgan is not acting as a journalist. As a barrack room lawyer? Yes. As a saloon bar bore? Yes. As a bully? Yes. As a show off? Undoubtedly. He is not a seeker after truth: he's a male chicken."
Morgan, who recently apologised to Lady Gaga after he criticised her for trying to help in the battle against coronavirus, shot back, "Actually, all I am doing - with @susannareid100 - is exposing how disgracefully poor so many of your Govt ministers are at answering even basic questions during this crisis. It's shameful."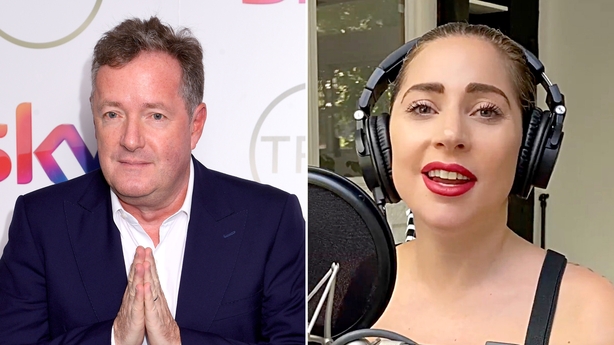 The accusations against Morgan, whose dentist father is from Co.Offaly, follow UK broadcasting regulator Ofcom's decision not to pursue an investigation against Good Morning Britain over Morgan's interview with care minister Helen Whately on April 15.
The interview was branded "excrutiating" and received over 2000 complaints.
A second interview on April 22 received over 1200 complaints, and a further 600 were made following an interview with UK Health Secretary, Matt Hancock.
Ofcom said in a statement: "His guests were given adequate opportunity to put their points across and counter the presenter's criticisms.
"In Ofcom's view, in line with freedom of expression, it is clearly in the public interest that broadcasters are able to hold those making political decisions to account, particularly during a major national crisis, such as the coronavirus pandemic."
Morgan recently apologised to Ofcom after it appealed to him to stop flooding them with complaints.