Normal People lands on BBC One, Bradley Walsh's Beat the Chasers makes its debut, and Top Chef returns on another busy day on the box . . .
Pick of the Day
Normal People, 9.00pm, BBC One
A day ahead of RTÉ, the Beeb unveil the 12-part TV adaptation of Sally Rooney's sophomore novel, Normal People.
Set in Sligo and Dublin, it follows the complex friendship and relationship between two teenagers, the popular Connell and the more individualist Marianne, as they complete the slalom events of late secondary school and college life.
Don't Miss
Lincoln Rhyme: Hunt for the Bone Collector, 9.00pm, Sky Witness & NOW TV
Last week's pilot set up this odd couple procedural that could attract a loyal following from the huge Criminal Minds fanbase.
Lincoln and Amelia join forces to find a killer inspired by Greek mythology who is live-streaming murders. Meanwhile, the Bone Collector prepares a terrifying gift to celebrate Lincoln's return to work with his new partner.
Flack, 10.00pm, W
This fun show starring Anna Paquin as a member of a cynical team of PR types saving the careers of celebs continues its second season.
This week the crew stage a fight at a rally to help William Pendelton gain popularity before his bid to become London Mayor, but it fails to go to plan and Caroline wants answers.
New or Returning Shows
Beat the Chasers, 9.00pm, Virgin Media One
Bradley Walsh hosts a spin-off from The Chase in which contestants take on two, three, four or all five of the quiz's resident experts Mark Labbett, Anne Hegerty, Paul Sinha, Jenny Ryan and Shaun Wallace at once.
Members of the audience are called out to face five multiple choice questions, with the chance to bank up to £5,000, but if they get the first question wrong they are out.
Next, contestants are given the option of playing between two and all five Chasers for increasing amounts of money, but with a decreasing time advantage against them.
Top Chef, 7.00pm, W
American reality cookery show in which 15 promising chefs compete for the top title and big prizes. Presented by Padma Lakshmi.
Museums in Quarantine, 7.30pm, BBC Four
This new series explores British collections at a time of enforced closure due to the Covid-19 pandemic, beginning with Alastair Sooke examining Tate Modern's Andy Warhol exhibition.
Covering works from across the American artist's career, he explores Warhol's long-running commitment to experimental film and TV, as well as his fascination with advertising, pop music and commerce.
Grayson's Art Club, 8.00pm, Channel 4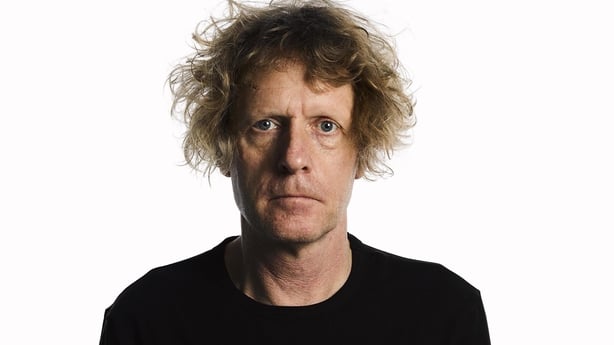 Another new show created specifically for these Covid-19 times, Grayson Perry sets out to bring people together through art.
Every week, the Turner Prize-winning artist hosts the show from his studio, where he creates new pieces, leads masterclasses and finds out how other artists, creatives and celebrities have been spending their time in isolation.
He also encourages artists and viewers alike to produce visual representations of this unique time, with the intention of displaying the art in an exhibition.
The Price of Everything, 9.00pm, BBC Four
Documentary that explores the labyrinthine art world of the 21st century and examines both the place of art and artistic passion in a money-driven, consumer-based society.
Featuring collectors, dealers, auctioneers and artists including Jeff Koons, Gerhard Richter and Njideka Akunyili Crosby and Larry Poons, the film holds a mirror up to the values of the modern era.
New to Download
Jojo Rabbit, Sky Store
Taika Waititi brings his signature style of humour and pathos to this World War II satire that earned him his first Academy Award for Best Adapted Screenplay at this year's ceremony.
Jojo is a lonely German boy whose only friend in the world is his imaginary incarnation of Adolf Hitler (Taika Waititi).
While his world view is shaped by the surrounding of Nazi Genramy, he fails to ingratiate himself with his peers in the Hitler Youth.
His entire world is the turned upside down when he discovers his single mother (Scarlett Johansson) is hiding a young Jewish girl (Thomasin McKenzie) in their attic.
Never Have I Ever, Netflix
A coming-of-age comedy series about the life of a modern first-generation Indian-American teenage girl, inspired by Mindy Kaling's own childhood.
Repeats of the Day
Ken Dodd: How Tickled We Are, 8.30pm, BBC Two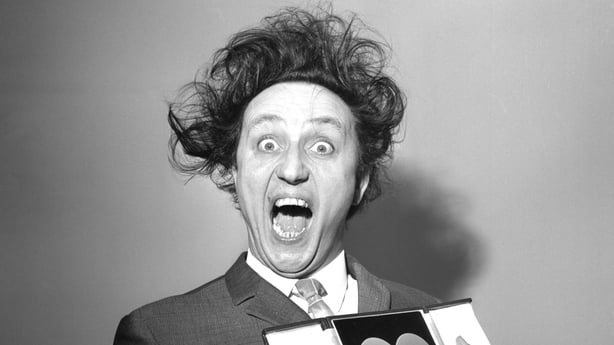 A celebration of the life and work of the comedian, recounting his life from his boyhood growing up in the 1930s in Liverpool's Knotty Ash through to his big break and lengthy career in showbusiness.
Dodd's career spanned 50 years and, after his rapid rise to stardom, he maintained his presence via television and radio shows, theatre tours and stage work from pantomime to Shakespeare.
The Young Offenders, 9.30pm, RTÉ 2
Conor is jealous when new pupil Gavin - who has childhood ties with Jock - arrives at school, and he is determined not to be ousted as best friend.
Conor struggles to stand up to Gavin - but it's not easy as the newcomer's mother has just started teaching at the school.
Bachelors Walk, 10.10pm, RTÉ 2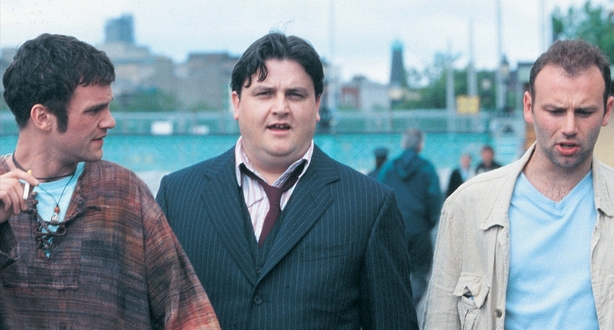 The boys decide to throw a party to celebrate Michael's 30th, but he is reluctant to join in the festivities after a huge argument with Jane.
Raymond meanwhile focuses on the object of his affections, but is dismayed to discover he has some competition.
Daytime Film Choices
Charade, 2.40pm, Film4
Romantic thriller, with Audrey Hepburn, Cary Grant, Walter Matthau and James Coburn.
A distraught widow learns her husband was murdered for his part in a $250,000 robbery. The haul has gone missing, and his former accomplices are soon on her tail in the hunt for the missing loot.
Blithe Spirit, 3.00pm, Talking Pictures TV
David Lean's adaptation of Noel Coward's supernatural comedy, starring Rex Harrison, Kay Hammond and Margaret Rutherford, with Coward himself providing the narration.
A novelist finds the ghost of his first wife haunting him and his new spouse and sets out to find a way of getting rid of the annoying apparition.
Prime Time Movie Picks
The Constant Gardener, 10.10pm, Sky Atlantic
Fernando Meirelles' fine political thriller, based on John le Carre's novel, starring Ralph Fiennes, Rachel Weisz, Danny Huston and Bill Nighy.
A British diplomat in Kenya takes charge of the investigation into the murder of his wife, who had published an article highly critical of the money-making collusion between the High Commission and a pharmaceutical manufacturer.
Catch Me If You Can, 9.30pm, TG4
Leonardo DiCaprio, Tom Hanks, Christopher Walken, Martin Sheen and James Brolin star in this fun Spielberg drama.
It's the true story of Frank Abagnale Jr, who found notoriety as a teenager conning and charming his way across America, while outwitting the FBI at every turn.
Almost Famous, 8.00pm, Sky Cinema Drama
1970s-set comedy drama, with Patrick Fugit, Billy Crudup, Kate Hudson and Frances McDormand.
A teenage journalist is hired to write about a rock band and joins the group on tour, to the horror of his doting mother.
While struggling to meet his deadline, he falls under the spell of the charismatic lead guitarist and a free-spirited groupie.
Late Late Flick Picks
God's Own Country, 11.05pm, Film4
Writer/director Francis Lee's drama, starring Josh O'Connor, Alec Secareanu and Gemma Jones, is about a young Yorkshire farmer who numbs his frustrations with casual sex and alcohol.
His life then takes a change when he falls for a Romanian migrant worker during lambing season.
Gran Torino, 11.25pm, Sky Cinema Thriller
Moving drama, directed by and starring Clint Eastwood. With Christopher Carley and Bee Vang.
Misanthropic Korean War veteran Walt leads an isolated existence, and has a tense relationship with his family and nothing but contempt for his neighbours.
When a teenager attempts to steal his prized car, he ends up trying to reform the thief, making a connection with the boy's relatives and defending them from a street gang.
Click here for full TV listings