The Chase host Bradley Walsh has admitted that the ITV quiz show is about "100 shows behind schedule" due to the current pandemic.
Production of the popular daytime programme - shown here in Ireland on Virgin Media One - stopped in February and hasn't resumed because of the ongoing Covid-19 crisis.
59-year-old Bradley, who also stars in Doctor Who, admitted that the team was "lucky" it had filmed the special series Beat The Chasers before the UK went into lockdown otherwise there would be no new episodes to air.
He  told TV Mag: "We were so lucky because we filmed it back in January. Obviously if it had been a couple of weeks later it wouldn't have been made.
"We stopped filming on The Chase in February, so I would say at the moment we're about 100 shows behind schedule, which we'll need to make up."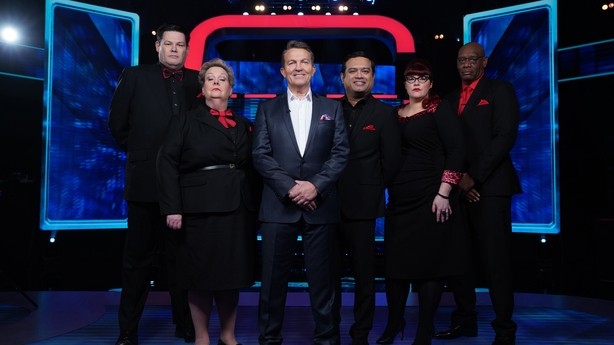 Bradley went on to admit that he is clueless about a time when production will resume. "I've got absolutely no idea what is going to happen," he said.
"We can't say we'll be back to work in a month, eight weeks. No one knows. All we can do is sit and pray."
The former Coronation Street star is currently in lockdown with his family and described living through the current pandemic as "a very peculiar and traumatic time" but realises that he's fortunate to have company.
"Me and my family are all fine," he said, "but I do feel sorry for the people who are living on their own, I can't imagine what that must be like."