Actress Catherine Zeta-Jones said she was having "one of those days" during the week,as she struggled with the effects of isolation.
According to Hello!, the Hollywood actress is self-isolating in her New York mansion with husband Michael Douglas and their children Carys and Dylan. There was a birthday party for Carys on Monday, featuring a cake topped with blackberries and strawberries, wildflowers and star-shaped candles.
"CARYS!! is 17 today, " Zeta-Jones posted on Instagram. "What joy these years have brought me. You never cease to amaze me and my love for you is endless."
"Thank you for giving me the gift of life and being the best role model and inspiration," Carys responded to her mother's warm message.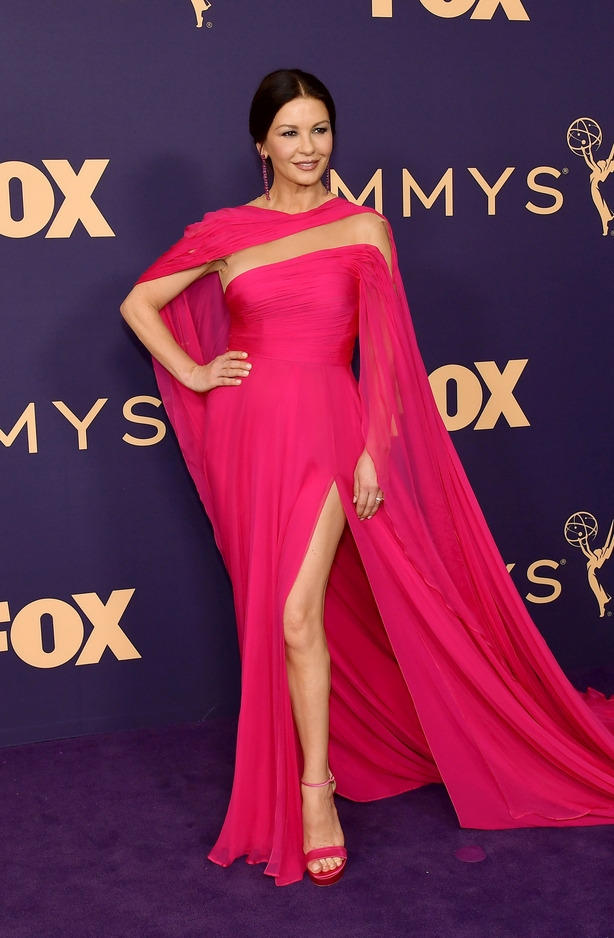 On Tuesday, the day after the festivities, however, Catherine posted a stock drawing of a tearful woman, featuring a speech bubble which ruefully read: "Overwhelmed is the calmest I get…" The Welsh star also wrote the words "Just one of those days."
The actress, who grew up in Swansea, constantly affirms her love and admiration for her parents who still live in Wales. They sent Catherine to dance and ballet lessons as a child, and enrolled her in a private school in Swansea.
"My dad owned a candy factory and my mother was a seamstress so I was brought up with her sticking me with pins for costumes, " she told Jimmy Kimmel Live. " They were supportive, very supportive."
According to Hello!, shortly before the Covid-19 restrictions, Catherine's parents came to New York, and took a trip to visit Catherine's son Dylan in his student halls at Brown University.