The TV adaptation of Sally Rooney's Normal People starts on Tuesday April 28 on RTÉ One. John Byrne talks to the show's two lead actors - Paul Mescal and Daisy Edgar-Jones - as well as director Lenny Abrahamson, and producers Ed Guiney and Emma Norton.
The word 'zeitgeisty' hasn't been merely thrown in the direction of Irish author Sally Rooney. It's been wrapped up, put in a bow-tied box, and sent to her by registered post.
The praise has come from far and wide, not just in her native country, where good and great writers are a long-running natural export. As The New Yorker put it: 'The Irish writer has been hailed as the first great millennial novelist for her stories of love and late capitalism.'
For once, the hype is justified.
Her debut novel, Conversations with Friends, was an instant success on its release in 2017. An outrageously impressive and hugely successful first novel meant the pressure was on for her follow-up a year later. Normal People proved to be an even better book.
Set in Sligo and Dublin, it follows the complex friendship and relationship between two teenagers, the popular Connell and the more individualist Marianne, as they complete the slalom events of late-secondary school and college life.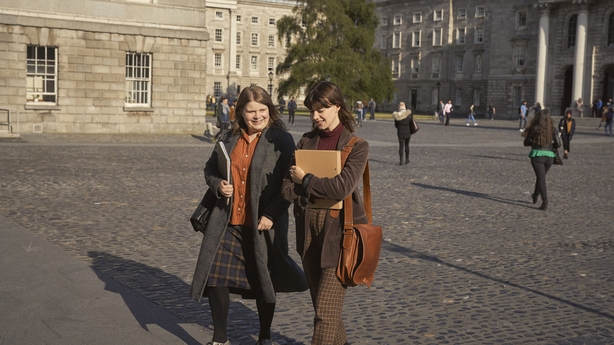 Now Rooney has adapted her coming-of-age book with Alice Birch, along with Irish playwright Mark O'Rowe, for a 12-part TV drama, which is beginning on RTÉ One next Tuesday.
Irish production company Element Pictures obviously knew what it had on its hands, taking the time to bring together the (mostly Irish) cast and crew, including Rooney and Oscar-nominated director Lenny Abrahamson (Room, Frank), to tell this compelling story.
Normal People stars Kildare newcomer 24-year-old Paul Mescal in his first television role as Connell, and British actress Daisy Edgar-Jones (War of the Worlds, Cold Feet) plays Marianne. It also stars Sarah Greene (Dublin Murders, Rosie) and Aislín McGuckin (Outlander).
Ahead of the show's launch, I caught up with the two leads, as well as Lenny Abrahamson, and the show's producers, Ed Guiney and Emma Norton.
With the new normal of the Covid-19 crisis, the traditional meet-up was impossible. Instead, we met by video conference. It was a bit like being in your own version of what passes for a chat show in these strangest of days.
In such abnormal times, we need Normal People now more than ever . . .
We need your consent to load this YouTube contentWe use YouTube to manage extra content that can set cookies on your device and collect data about your activity. Please review their details and accept them to load the content.Manage Preferences
Turning Pages Into Pictures
The process of developing Normal People into a 12-part TV series
Paul Mescal (Connell)
Sally's an exec-producer on the project, and she'd a say in casting and things like that, and she was there a couple of days on set, but it was mores the impact she had in terms - obviously - of writing the book, and being involved in the scripts . . . but I think something that I really respect in her is that she was able to allow the filmmakers in, Lenny [Abrahamson] and Hettie [Macdonald].
And from that creative side she sort of took her hands off. It was really healthy and she gave great feedback in terms of the rushes and the dailies. I also met her for a couple of coffees before we started shooting and that, which was obviously really useful.
Emma Norton (Producer)
We're so embedded now, sometimes it's hard to trace everything back. But, I think - in the process of adapting it - obviously we had Sally on board, we had Alice Birch on board as well.
Where Alice was particularly clever was finding little sentences in the book that would suggest something, or hint at a little conversation or a moment in the story.
And then she would expand it out into a scene or a kind-of figure moment in the series.
Most of the changes are where they're expanding on some little thread or crumb that Sally had planted in the novel. But by and large I think we've been very faithful.
There are certain things . . . the series is perhaps more linear than the book is at times. But we played around with that. It always settles down into these quite natural flows. That's how the process worked, rather than us trying to shape it into something different.
So by and large it's very, very faithful throughout the series.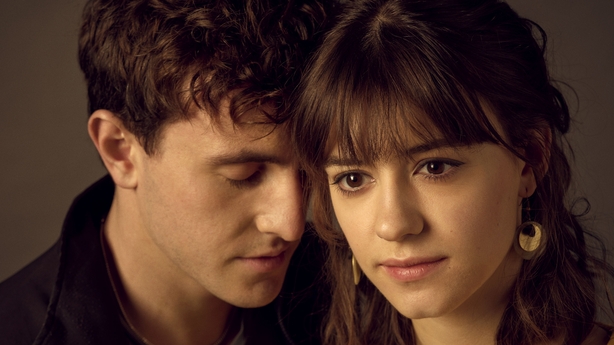 Casting Marianne and Conall
Getting the lead actors just right was essential for the show
Lenny Abrahamson (Director)
Like any casting process, you're just waiting for those people who leap out at you for that part. We worked with a really great casting director called Louise Kiely in Dublin. And then with other people abroad because - certainly in the case of Marianne - we ended-up looking all over for the right actor for that part.
We looked at people in LA, and in Australia - all sorts of different places as well as Ireland and the UK.
Paul arrived pretty fast. There were self-tapes of him as Connell that we watched, and he had that special thing. I just like: 'That's the character. That absolutely is the character.'
The intelligence Paul brought to the part was there, right from his first reading. It was very exciting.
And then it was about trying to find the right person to work with Paul. And, for whatever reason, Daisy ended-up coming quite late. She went to audition - in fact, some of her friends had auditioned, and even read opposite people who'd auditioned, and nobody had asked her to audition.
Finally, thankfully, somebody asked her to audition, and she was amazing.
At that stage we'd pretty much cast Paul, but when we brought in a few actors we thought were really fascinating for Marianne over to Dublin, who we taped reading with Paul to see how that would work, and as soon as we got Daisy together with him it just felt really brilliant. There was no question.
And that was quite late in the day. At that point you think: 'Great! We have a show! This is possible,' where before that - I don't know. Without those two characters being played by the right actors, you just don't have anything.
They are absolutely amazing.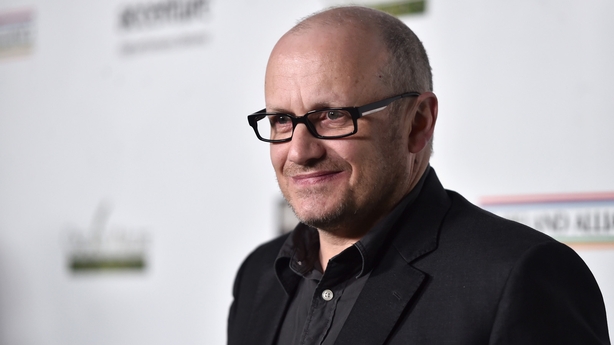 The Sally Rooney Effect
What is it that makes her books such as Normal People so appealing?
Lenny Abrahamson (Director)
It's an amazing combination of this deceptive simplicity. It's really readable. It's very direct - the language is very direct. She describes what people are thinking, what they notice, what they say, what they're feeling. She does it really directly. And at the same time, she takes you really deep inside her characters and she just has this amazing skill.
She has great insight. She's incredibly intelligent. She's like a lot of the characters that she writes - it's just very insightful. And she has this very deceptively simple way of bringing you into her way of thinking about these characters.
She's also talking about this generation - the generation she's writing about - in such a truthful way, from within the same generation. And so she's tapping into the experiences that so many people of her generation are having, and that audience is a powerful audience for her.
Amazingly, for people of my age, possibly three to even five years older than the characters in the novel, even I . . . I think we all recognise that she writes those characters with the sort of truth that means for an older reader. It resonates. It resonates just as much.
She's remarkable.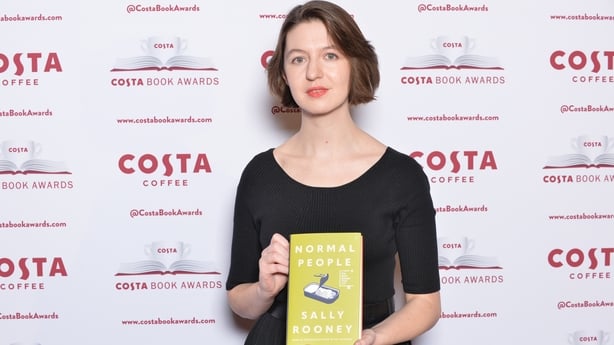 Ed Guiney (Producer)
I think that the book - for those of us that are a tiny bit older - there's a sort of a nostalgia about reading it and the memory and excitement of that time, so it's a book that I think that appeals very widely.
And then, obviously for people closer in age to the characters in the book, it's a reflection of their lives and a reflection of their experience.
But there's also a universality to it. Even though it's very much an Irish story - it's set in Ireland, and full of all the iconography of Irish life. There's the Leaving Cert and college and all of that stuff.
But those things resonate for audiences internationally. People can understand the experience of going from the country up to the big city, and how that can possibly change your life. And getting this opportunities, like going to university.
So it's very specific - it's very, very Irish in that sense - but it also has a great universality about what happens to them, but also their emotional experiences as well.
A Big Break for Daisy and Paul
She's been in Cold Feet and Gentleman Jack, but he's making his TV debut
Daisy Edgar-Jones (Marianne)
It's my biggest part and I loved the books so much - and I know Paul did too. We were really desperate to get the chance to play Marianne and Connell because I think they are quite iconic in the way that they were written.
And also working with Lenny was something I was desperate to do. He's just amazing and I love his film-making. It was a kind of dream to work with him so, I definitely feel like this is a really big opportunity.
Paul Mescal (Connell)
I think I can speak for both us in terms of you in the sense that you just can't write a job like this in terms of when you decide that you want to be an actor.
First of all you get a book from Sally that's been adapted by Element, Lenny, Alice Birch and Mark O'Rowe and Sally herself.
And then, to get to play in the centre of that story with Daisy as well . . . I think we'd be lucky enough to get a job like that, in that perfect situation, again. It's amazing.
We need your consent to load this YouTube contentWe use YouTube to manage extra content that can set cookies on your device and collect data about your activity. Please review their details and accept them to load the content.Manage Preferences
Marianne and Conall Getting Intimate
The key scene in the opening episode is when the couple mix condoms and cuddles
Daisy Edgar-Jones (Marianne)
That's one of my favourite scenes. I think it's brilliant.
First off all, I love the depiction of the awkward talk, the small talk before the deed. They're both in the room. The both know why they're there (laughs), yet they're making conversation about posters and stuff.
And I love that! It's pretty accurate and I think it's nice to see . . . It's nice to see a real relationship. It's not like incredibly romantic, where they're on this cliff and they're kissing, and all that stuff. They're just there in his bedroom, having a cup of tea, which I just love.
I'm very proud of that scene, and it was very important to get that right, because I think it's a very wonderful part of the book as well.
I think it's healthy for younger people to watch that and realise that's how it should be. It should be safe, and it should be consensual, and there should be a conversation that's healthy and positive.
We were really lucky that we had an intimacy coordinator called Ita, who worked on Sex Education and Gentleman Jack and stuff, and she was in charge of coordinating all of the sex scenes.
Obviously they're a massive part of the book and really important to the show as well.
Normal People, Tuesday, RTÉ One at 10.15pm
Read Paddy Kehoe's review of Rooney's bset-selling 2018 novel here