Sea Fever writer-director Neasa Hardiman has told RTÉ Entertainment that she hopes her film, which is released digitally on Friday, April 24, continues to make waves around the world.
She talks to Laura Delaney about how the movie's metaphor feels unfortunately relevant, getting the thumbs up from Stephen King, and finding the perfect cast.
Laura Delaney: Firstly, congrats on the movie. It has already garnered such a positive reaction around the globe. You must be delighted?
Neasa Hardiman: Thank you - thrilled you liked it. It's had a good reception so far. As well as garnering positive reviews, Stephen King was kind enough to recommend it to his six million Twitter followers, and Mark Kermode has showcased it in the UK.
The movie's themes of isolation, confinement and the fight to survive feels eerily relevant in the current climate . . .
The film is about the ethics of taking responsibility for ourselves, for each other, and for our world. It's driven by the conflict between economic precarity and ecological crisis, exploring the ethics of what we do when our individual need runs contrary to community/global need. I think that's why its metaphor feels newly relevant right now, unfortunately.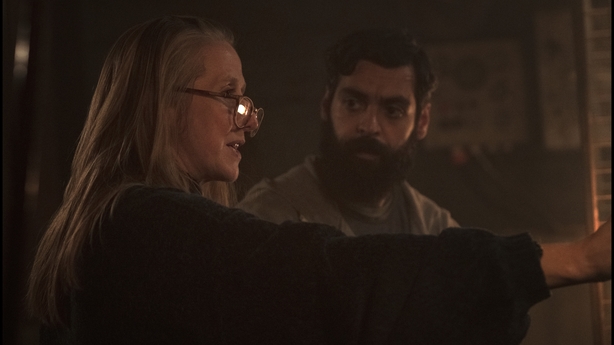 Hermione Corfield's is perfectly cast as our leading lady. I believe she did her own underwater stunts . . .
Hermione is talented in so many different areas. She's emotionally intelligent, she took great care to build her neuro-divergent character Siobhán as truthfully as possible, communicating Siobhán's anxiety and pain with great sensitivity. She's intellectually very able, so she researched and understood every aspect of the science behind the story. And she's breathtakingly courageous, so she undertook her own stunts, including deep diving without oxygen.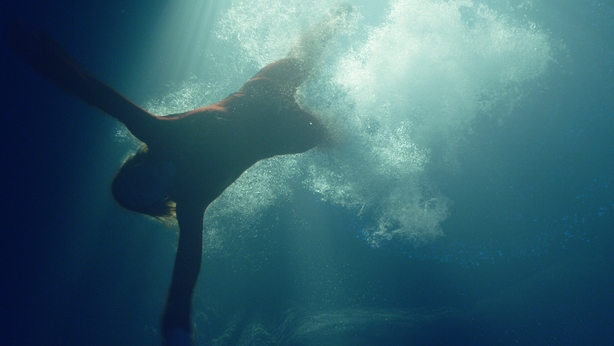 We don't meet any new characters once the boat sets sail - did this make the casting process more difficult?
Every character in the story has their own strengths and weaknesses. Every character has a rich backstory, which informs and inflects how they behave on the boat. Because the film is an ensemble piece, it was really important to find the right people to inhabit and breathe life into each figure. I was so lucky that Dougray Scott (playing a West of Ireland husband) and Connie Nielsen (playing his Danish wife) agreed to join the ensemble. Dougray comes from working people, and Connie grew up in a rural fishing community.
They really understood the history of this couple, their relationship, the tragic grief that marks them, and the increasing precarity of their current circumstances. They produce a sense of responsible leadership, good humour and hope through their characters that operates as the heart of the film. Olwen Fouéré breathes so much history, so much love and so much pain into her character, she embodies her rich backstory as the survivor of a shipwreck so vividly. She's an extraordinary talent and I was so lucky to get to work with her.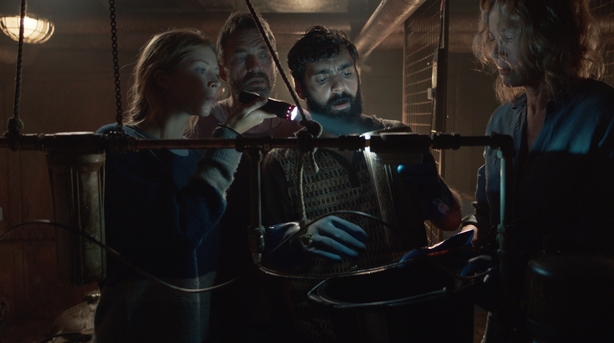 I saw Swedish-Iranian actor Ardalan Esmaili in a Danish film called The Charmer, and knew immediately he had the quiet charisma required of Omid, the Syrian refugee and expectant father, who's the boat's talented engineer. He and Hermione are both really gifted actors, their scenes together sparkle.
Jack Hickey embodies that charismatic young Irish man who keeps everyone in a good mood. He's smart and socially intelligent, he really grasped the subtleties of that man. And newcomer Elie Bouakaze brings real energy and nuance to the supremely clever young Egyptian deck hand Sudi, who's never had the opportunities he deserves.
The boat feels like a character in itself? What can you tell us about the person who owns it?
Early on in my research, I made contact with a West of Ireland skipper who was enormously helpful. She owns the trawler, and she gave me great advice and insight into the specifics of trawler life. She's married to an Icelandic man; apparently it's not uncommon for transnational fishing communities to know each other well and to inter-marry. That's why Sea Fever features a Scandinavian-Irish couple at its heart.
The movie explores the wonder and vastness of the ocean, while also examining the claustrophobia that comes with being trapped at sea. How did you strike the perfect balance of both worlds?
Cinematographer Ruairí Ó Brien did a terrific job in producing the wide-screen imagery for the film. We collaborated very closely to produce that sense of claustrophobia mixed with agoraphobia that comes with being confined on a boat, but floating on a vast, unknowable ocean. The deep-sea fauna were filmed by talented ocean cinematographer Ken O'Sullivan.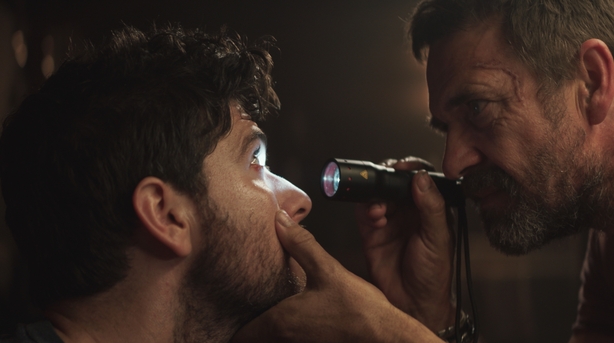 How did it feel to have Sea Fever premiere at the Toronto International Film Festival?
Our film screened on the opening night at TIFF, and we received a lot of positive attention. I remember being in the back of a limousine with the cast, being rushed from one interview to the next. Connie turned to me and said, 'Just so you know. This never happens to small indie films. Enjoy this moment.'
Sea Fever is available to view from Friday, April 24