"I am one of those people who picks up a hobby, buys all the gear, takes it really seriously for a month or two and then life gets in the way," says RTÉ presenter Blathnaid Treacy, who is nevertheless taking her yoga technique seriously at home.
"I decided to use this time to focus on a couple of things, one being yoga. I've dipped in and out of classes for years now and it's something I really enjoy when I'm doing it, but somehow it always falls to the wayside.
"I did my research and found a brilliant, easy-to-follow yoga instructor online. She has a YouTube Channel called Yoga With Adriene and it's totally free. She has an enormous back catalogue of videos, mostly beginner-friendly and a variety of lengths, 10 minutes to 40 minutes. She also has a 30-day yoga series for you to do along with her. 
"It's been so lovely going at my own pace, pausing videos and really working on the different poses. I have to say, I'm two weeks in and I really do feel stronger, mentally and physically. My spirits feel lifted after every session.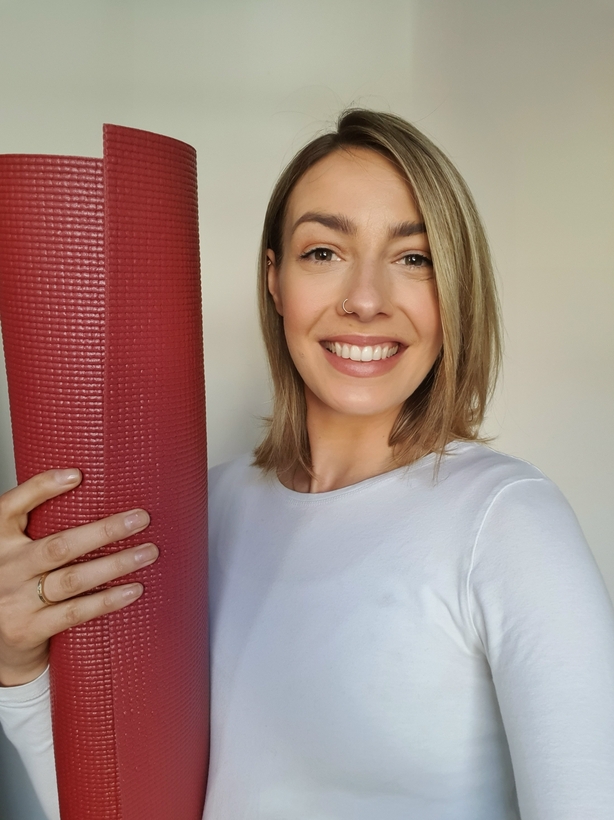 "I think that everyone has been having their ups and downs, missing family, friends and in some cases big occasions like weddings. So, I would recommend everyone to take some time everyday, to just relax into this time we've been given.
"Read a book, go for a walk, watch an episode of your favourite TV show, do something that is just for you. Press pause on your worries, stresses and anxieties, just for a little part of the day and, you never know, the rest of your day might be a little less stressful because of it.
"We are already doing so much by staying at home, we have literally saved thousands of lives. So just make sure to go easy on yourself, take a breath and remember, we will get through this."
Bláthnaid Treacy presents the RTÉ 2FM National Chart Show and is a reporter on Today with Maura and Dáithí, and she is also host of the National Lottery show.