Singer-songwriter Paul Brady has told RTÉ Radio 1's Morning Ireland that his new song It's A Beautiful World (Now You Are Here) is a celebration of "love and life in a hard time".
Brady completed the song while cocooning, co-writing it across the Atlantic with American songwriter Sharon Vaughan. It is available to download for free at paulbrady.com.
"It was always going to be about love and life in a hard time," he told Morning Ireland.
"We're all about Covid-19 now, but before that it was the Australian bushfires and the climate, and before that it was the refugee crisis. So humanity's been under pressure for some time."
He explained that a new arrival became part of the inspiration for the direction of the song, with a baby heard laughing at the end of the track.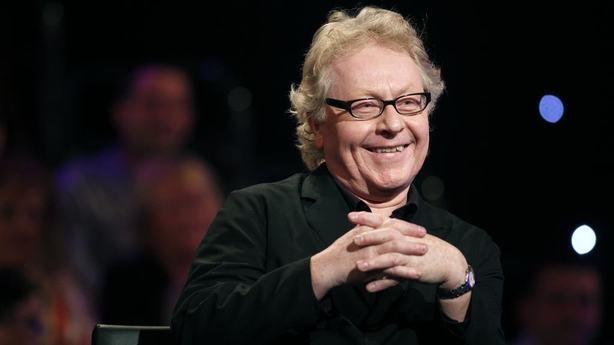 "Initially it was an adult love song, but when I finished it some friends of mine had their first grandchild the day I finished," he recounted. "My wife was listening to the song and she suggested that it could be as much about new life on the planet as anything else. So, you know, [it's] dedicated to anyone who's had a baby in these troubled times."
When asked how he is getting on with cocooning, Brady replied: "I've written a couple of songs this time 'round, and I've had a class of a memoir hanging 'round me for the last five years, so I've managed to get into that. I'm kind of on the home straight with that, which is great. I don't think I'd have had the chance to do that if I hadn't had all this time on my hands. 
"I'm missing my swimming. But it's Spring, and the weather has been fine. It could be worse."