Aside from work assignments, RTÉ's Arts and Media correspondent, Sinead Crowley has been quite sporty during the Covid-19 crisis, playing hurling, football and 'a weird hurling/cricket hybrid' which she suggests might be usefully called 'hurlet.'
"I've been working from home as much as possible since this crisis started, which means my desk has been replaced by the kitchen table and my workmates by two delightful companions, aged seven and ten.
"The eldest took the photo that accompanies this article, so hopefully that counts as art class home schooling.
Other than that the home-school experience has been mixed.
"We were great for the first few weeks and had a lot of information from the school to tide us over as well as the RTÉ home-school hub. But I gave my pupils Easter off and they were mostly bouncing on the trampoline. Better than bouncing off the walls!
"We also know every stick and stone within a two kilometre radius of the house which, happily, includes three green spaces and I've played hurling, football and a weird hurling/cricket hybrid - hurlet?- for the first time in a very long time.
"Work-wise, most of my stories, of course, centre around Covid-19. Artists were among the first groups to be hit, as soon as venues closed they were out of work and. Given that many were already existing on low wages, it has been a shattering blow for the sector.
"I've been looking at the supports available, as well as asking artists what they feel they need. After all, we are all using art, in the form of music, books and movies to get us through this crisis and its important the producers of that art are recognised.
"Ironically, my own artistic life has been greatly curtailed since all of this began. Books have been my best friends all my life but between working, minding children, taking a bit of exercise and reading endless news articles about The Situation I'm finding it hard to find time to read anything other than tweets.
"Therefore the books I do read have to be absolutely gripping, and the best I've read recently include The Golden Rule by Amanda Craig, which is part thriller and part social commentary, set in post-Brexit - but pre-Covid - London and Cornwall.
"I've also been reading The Nothing Man, a stylish thriller by Irish author Catherine Ryan Howard which will be a must read for fans of true crime podcasts. Both are due out later this year. I'm also rediscovering Barbara Vine and reading a lot of Gothic fiction and thrillers too - but definitely no dystopian fiction or medical dramas, we have quite enough of that around already. The entire family is also making great use of Borrowbox, the free library app which lets you borrow both audio and e books even when the library is closed.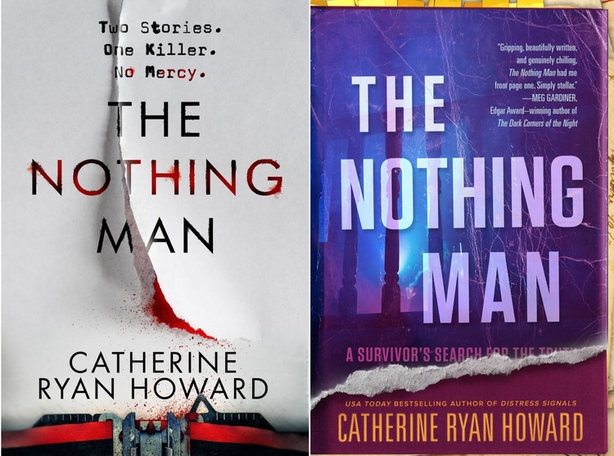 "I'm supposed to be working on a new book myself too, but if finding time to read is difficult at the moment, then finding time to write is next to impossible. And, do you know something? That's okay.
"I see a lot of talk on social media about this being the perfect time to learn an instrument or write a novel, and if that's what you want to do, then absolutely go for it, but I also don't think you should put pressure on yourself to do anything at the moment that doesn't bring you joy.
"Just read a crime thriller, because they always work out in the end, watch some Schitt's Creek and eat the rest of the Easter eggs. Just getting by is all you have to do."