Loads on TV today, ranging from a documentary about barbers and hairdressers called Abbeyfealegood, new shows such as US drama Emergence and basketball doc The Last Dance, and the season finale of Death in Paradise...
Pick of the Day
Abbeyfealegood, 9.35pm, RTÉ One
This looks like being a quirky documentary, exploring life through the 16 barbers and hairdressers who ply their trade on two streets in Abbeyfeale, county Limerick, a market town with a population of 2,000.
Each business has its own type of customer and its own atmosphere and stories unfold that elevate ordinary, everyday existence into something universal and extraordinary.
Don't Miss
Flack, 9.00pm, W
This hugely enjoyable series - starring Anna Paquin - about the cynical world of PR damage limitation and problem-solving is one of the most entertaining shows on TV.
This week the focus is on celebrity reality TV folk, as one star gives birth after an affair with her TV dancing partner. Things get more complicated when a basketball star claims the baby is his.
By the way, you can download all previous episodes of Flack on W's catch-up service.
The Vietnam War, 9.00pm, PBS America
Originally shown in 2017, Ken Burns and Lynn Novick's superb series is well worth a second watch. If you haven't seen it before, prepare to be overwhelmed.
In this opening part, Vietnamese revolutionaries led by Ho Chi Minh end nearly a century of French colonial occupation and, with the Cold War intensifying, Vietnam is divided in two at Geneva.
New or Returning Shows
Lincoln Rhyme: Hunt for the Bone Collector, 9.00pm, Sky Witness
This new drama, based on the novel The Bone Collector by Jeffery Deaver, follows NYPD officer Amelia Sachs, who partners up with disabled forensic expert Lincoln Rhyme and his team to solve cases in pursuit of the legendary serial killer, the Bone Collector.
Celebrity SAS: Who Dares Wins, 9.00pm, Channel 4
Twelve more famous faces are put through special forces training at a derelict farmstead in the Inner Hebrides under chief instructor Ant Middleton and his team of Foxy, Billy, Ollie and Jay.
First up, Tony Bellew, Helen Skelton, Joey Essex, Yasmin Evans, John Fashanu, Katie Price, Jack Maynard, Nikki Sanderson, Brendan Cole, Lauren Steadman, Leon `Locksmith' Rolle and Anthea Turner face a 50-metre cliff free-fall.
Kirstie: Keep Crafting and Carry On, 5.00pm, Channel 4
Kirstie Allsopp offers creative ideas and craft projects for the whole family during the coronavirus lockdown, making the most of things she already has at home.
in the opening episode, she makes 3D flowers to represent spring and shows two fun makes that anyone could tackle, a beautiful paper garland to brighten up the home and a bug hotel to welcome insects.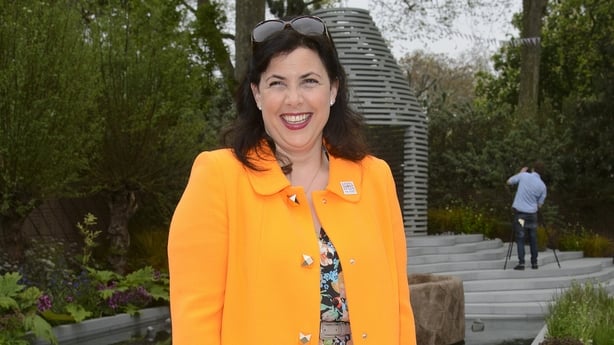 The Restaurant That Burns Off Calories, 9.00pm, BBC Two
This looks bonkers.
Maitre d' Fred Sirieix and doctor Zoe Williams open a restaurant with a difference, welcoming 20 unsuspecting diners for a slap-up meal.
It all sounds normal enough, but at the back of house is a fully functioning gym, where a group of fitness fanatics are poised on exercise bikes, treadmills and rowing machines, ready to burn off every single calorie ordered and consumed by the diners.
Emergence, 9.00pm, Fox
This looks pretty good and it's getting a lot of positive reviews Stateside.
In this new drama, starring Allison Tolma, a police chief plunges her family into a deepening mystery when she discovers a young girl on the night of an inexplicable plane crash.
New to Download
The Last Dance, Netflix
Basketball fans should lap this up as it follows Michael Jordan's final season with the Chicago Bulls in 1998, when the franchise completed their second 'three-peat' and won a third successive NBA crown.
The 10-part documentary will be released two at a time over the course of five consecutive Mondays.
It will have a particular focus on Jordan's final season, and includes never-before-seen behind the scenes footage.
Cooked with Cannabis, Netflix
Chefs compete to get the hosts and special guests high on elevated cannabis cuisine with their artful use of leafy herb, THC infusions and CBD sauces.
The Midnight Gospel, Netflix
Drawing on interviews from the Duncan Trussell Family Hour podcast, this animated series follows a spacecaster who travels the galaxy searching for the meaning of life.
Ending Tonight
University Challenge, 8.30pm, BBC Two
Jeremy Paxman asks the questions as the competition reaches its climax after getting under way last July, when 28 teams entered the contest with high hopes.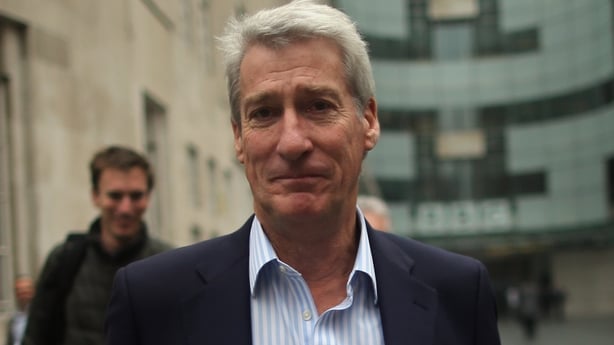 Repeats of the Day
Bachelors Walk, 10.10pm, RTÉ 2
First episode of the much-loved comedy drama, starring Simon Delaney, about three thirtysomething single men resisting commitment at all costs.
Jane tries to persuade Michael that they should get a flat together, Raymond hopes to be reunited with his former girlfriend Kate, and the boys interview a beautiful potential new housemate.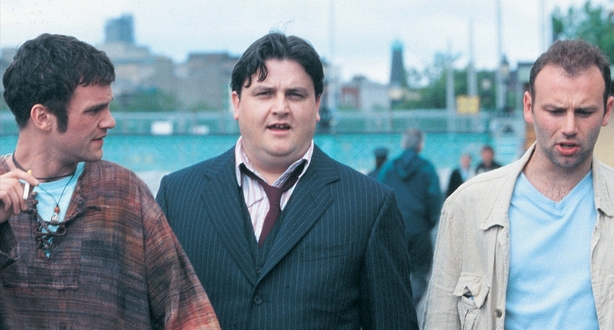 A Very British Sex Shop, 10.00pm, Channel 4
Documentary following the Richardsons, who run a chain of sex shops in Brighton and whose day-to-day dealings provide a unique insight into the bedroom habits of Britain.
Meet the Romans with Mary Beard, 8.00pm, BBC Four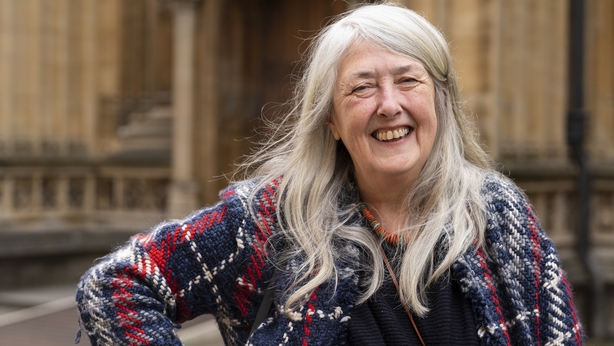 The classicist takes a look at the history of the ancient city, putting aside the bloody stories of emperors and armies to learn about the ordinary Roman on the street.
Her travels take her from the Via Appia roadway, originally built in 312 BC, to the Colosseum and Monte Testaccio, an artificial hill made of broken crockery.
Daytime Film Choices
Evita, 4.25pm, Sky Cinema Greats
Madonna, Antonio Banderas, Jimmy Nail and Jonathan Pryce star in this adaptation of Andrew Lloyd Webber and Tim Rice's stage musical, charting Eva Peron's rise from poverty to become Argentina's beloved first lady, famed for helping the lower classes.
Enchanted, 3.00pm, Sky Cinema Family
Here's a part-animated fantasy comedy spoofing Disney movies, starring Amy Adams, James Marsden and Susan Sarandon.
An eternally cheerful fairy-tale princess is magically transported from her cartoon world to the grim reality of present-day New York - where happy endings are far from guaranteed. Luckily, a lawyer and his daughter come to her aid and romance blossoms.
Speed, 2.15pm, Sky Cinema Action
A huge hit in the 1990s, Keanu Reeves stars as an LAPD cop who discovers a psychopathic criminal has planted a bomb on a crowded bus, primed to go off if the vehicle drops below 50mph.
Prime Time Movie Picks
Can You Ever Forgive Me? 7.00pm, Sky Cinema Hits
Based on a true story, Melissa McCarthy and Richard E Grant are great together as a struggling writer and her accomplice.
While suffering financial troubles, writer Lee Israel starts forging and selling letters by dead celebrities, incorporating intimate details to command high prices.
She also starts stealing authentic letters from libraries and archives to sell, replacing them with forged duplicates, with the assistance of old pal Jack Hock.
Hanna, 9.00pm, Sky One
Saoirse Ronan, Cate Blanchett and Eric Bana star in this drama about a former CIA agent who raises his daughter alone in the wilderness of Finland, teaching her to be the world's deadliest assassin.
When she turns 16, she is sent to carry out her one intended mission, but as she travels the world in search of her target, she is pursued by a CIA operative with a link to her mysterious past.
The Big Lebowski, 9.00pm, Sky Cinema Comedy
A case of mistaken identity forces an ageing hippie to divide his time between trying to win a bowling tournament and searching for a wealthy industrialist's kidnapped wife, while getting involved with assorted oddball characters in the process. The Coen brothers' comedy stars Jeff Bridges, John Goodman, Julianne Moore, Steve Buscemi, David Huddleston, Philip Seymour Hoffman and John Turturro.
Public Enemies, 9.30pm, TG4
Directed by Michael Mann and starring Johnny Depp, Christian Bale and Marion Cotillard, this is fact-based crime drama following the last years of notorious gangster John Dillinger.
His run of bank robberies and daring prison escapes in the 1930s make him both America's most wanted criminal and a hero to a public struggling through the Depression.
Late Late Flick Picks
The Constant Gardener, 2.25am, Sky Cinema Greats
Fernando Meirelles' political thriller, based on John le Carre's novel, with Ralph Fiennes, Rachel Weisz, Danny Huston and Bill Nighy.
A British diplomat in Kenya takes charge of the investigation into the murder of his wife, who had published an article highly critical of the money-making collusion between the High Commission and a pharmaceutical manufacturer.
Raising Arizona, 11.00pm, Sky Cinema Comedy
A Coen brothers film is always a good late-night bet, and this comedy stars Nicolas Cage, Holly Hunter, John Goodman and Frances McDormand.
A habitual thief and his cop wife are distraught to discover they cannot have children, so set out to kidnap one of five babies born to a local tycoon.
Shirley Valentine, 12.20am, Sky Cinema Drama
Adapted from Willy Russell's stage play and starring Pauline Collins, Tom Conti, Bernard Hill, Julia McKenzie and Alison Steadman.
A Liverpudlian housewife is trapped in a humdrum life until she decides to go on holiday by herself to a Greek island, where she starts to enjoy life again - especially when she is romanced by a smooth-talking fisherman.
Click here for full TV listings