There was a surprise guest at the online wedding of Bristol-based nurse Hayley Pitman and her fiancé Harvey Skelton at the weekend - singer Ellie Goulding. 

The Mirror reports that the couple had been due to marry last week at the Manor by the Lake in Cheltenham, only to see their big day plans hit by the Covid-19 emergency.

Hayley and Harvey moved their wedding online and as they kissed were shocked to see Ellie Goulding appearing on screen to sing her hit Love Me Like You Do. The ballad was to have been the couple's first dance song.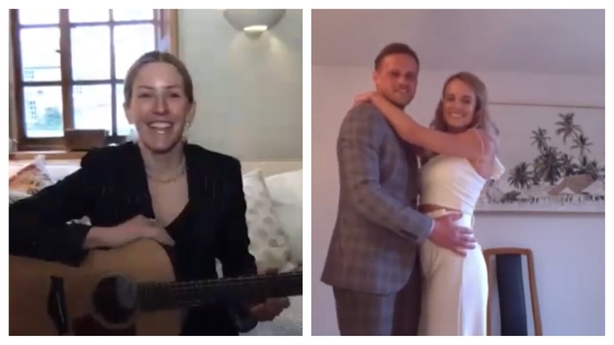 The paper reports that the surprise performance was organised  by wedding directory company For Better For Worse, with the bride describing her wedding as "a magical experience".

"The appearance by one of our favourite singers Ellie Goulding was the icing on the cake. I couldn't believe it!" Hayley continued.

"The memories of this will certainly keep us both going until we can celebrate properly later on in the year."