Operation Transformation - Keeping Well Apart starts tonight, while other new shows include Domhnall Gleeson starring in Run, Alex Garland's thriller Devs features Nick Offerman, while Mike Judge Presents: Tales from the Tour Bus returns . . .
Pick of the Day
Operation Transformation - Keeping Well Apart, 9.35pm, RTÉ One
Hosted by regular OT presenter Kathryn Thomas, this series is offering advice to help people get through the coronavirus pandemic, from self-isolation and social distancing to exercise and mental health.
Clinical Psychologist Dr. Eddie Murphy will be offering tips on mental health and resident GP Dr Sumi Dunne will be on hand to advise people on their health concerns.
Dietician Aoife Hearne will be offering ideas on meal planning, weekly shops and there will be helpful 'how to cook' videos available online.
Karl Henry, the champion of the Ad Break Challenge, will be showing people how they can stay fit in their homes.
All exercises, resources tips and recipes will be available online.
Don't Miss
Run, 9.00pm, Sky Comedy & NOW TV
Domhnall Gleeson and Merritt Wever - a potentially brilliant pairing - star in this new black comedy/drama about a woman who escapes her boring life by running away with her old boyfriend.
Written and produced by Vicky Jones, who was script editor on Fleabag, Phoebe Waller-Bridge makes an appearance as a woman they meet on their travels, while Rich Sommer plays Ruby's husband and Archie (The Good Wife) Panjabi is Billy's former PA.
New or Returning Shows
Devs, 9.00pm, BBC Two
Lily and her boyfriend both work as programmers at the vast campus of quantum computer company Amaya, near San Francisco.
When Sergei comes to the CEO's attention, he is recruited to a secretive division of the company - but when he fails to return home, an alarmed Lily begins to investigate his disappearance.
Mystery thriller created by Alex Garland (Ex Machina, Annihilation), starring Sonoya Mizuno, Nick Offerman, Zach Grenier and Alison Pill.
Rebuilding Notre Dame: Inside the Great Cathedral Rescue, 9.00pm, BBC Four
This is a documentary that goes inside what remains of the world-famous Notre-Dame Cathedral in Paris.
It's now one year since the inferno devastated the vast timber and lead roof and the 850-year-old gothic masterpiece is still perilously close to collapse, and fighting to secure the fire-ravaged structure continues.
Lead dust from the vaporised roof contaminates the site, the stone ceiling is crumbling and a 500-tonne melted mass of scaffolding still hangs precariously over the cathedral, triggering alarms and evacuations.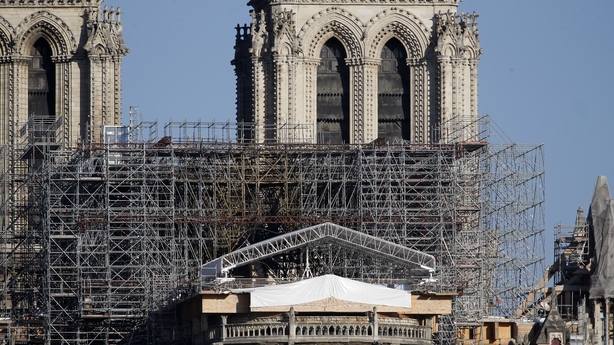 Mike Judge Presents: Tales from the Tour Bus, 9.35pm, Sky Comedy
The creator of Beavis and Butthead, King of the Hill and Silicon Valley presents another season of his animated chronicles of the most outrageous exploits of legendary music artists.
While the focus last season was on down and dirty Country music stars, this time his attention turns to funk-music greats like James Brown, Rick James and more.
In the first episode, Mike casts an eye over the career of funk legend Geroge Clinton. A cornerstone figure in funk music, Clinton went from singing a capella in a barbershop to building a funk empire.
Vagrant Queen, 9.00pm, Syfy
Based on the Vault comic book series, this sci-fi drama stars Adriyan Rae, Tim Rozon and Alex McGregor.
Former child queen Elida, her old frenemy and an optimistic mechanic embark on an adventure across a dangerous galaxy as they attempt to take her nemesis down.
New to Download
The Innocence Files, Netflix
Eight cases of wrongful conviction uncovered by the nonprofit Innocence Project are explored in this nine-part series.
America's judicial system comes under fire once again and the series looks beyond the innocent who are convicted to their friends and families and the victims of crime whose trust in the system is broken.
Ace documentary maker Alex Gibney's involved, so it's go to be worth a look.
Outer Banks, Netflix
A tight-knit group of teens unearths a long-buried secret, setting off a chain of illicit events that takes them on an adventure they'll never forget.
Repeats of the Day
How to Be Good with Money, 2.05pm, RTÉ One
Eoin McGee presents this show aiming to help viewers look after their finances.
Here he meets thirty-something couple Kerri and Brian, who live in east Cork. Parents to six-year-old Sean and eight-month-old Kitty, the two teachers enjoy life but struggle to remember where their money goes.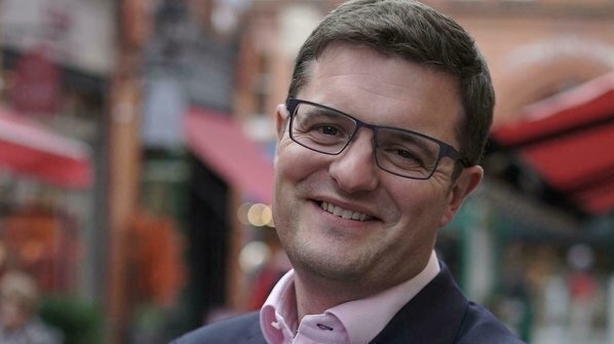 Epics: Talking Pictures, 2.35pm, BBC Two
A look through the BBC archive to discover what makes an epic, featuring interviews with some of those who starred in some of the biggest film in the world. Narrated by Sylvia Syms.
Comedy Legends, 10.00pm, Sky Arts
Barry Cryer reflects on the life and career of American comedian Richard Pryor, who collaborated with Gene Wilder in four films including Stir Crazy and Silver Streak.
Followed at 11.00pm by a look at Madeline Kahn. Barry Cryer reflects on the life and career of an actress nominated for Academy Awards for her roles in Paper Moon and Blazing Saddles.
Val Doonican: An Fear a Shiúil go hArd, 9.30pm, TG4
An affectionate yet revealing documentary chronicling the life and career of one of Ireland's most successful musical exports.
During the course of his long and illustrious career, the Waterford crooner released over 50 albums and his TV show ran for 25 years, andfinally stopped performing in 2009.
Here's Val with Roger Whittaker:
Daytime Film Choices
The Vikings, 3.20pm, BBC Two
With the Ealing comedies exhausted, the quality of daytime films on BBC Two has gone rapidly downhill.
This adventure movie's passable though, and stars Kirk Douglas, Tony Curtis, Janet Leigh, Ernest Borgnine in a tale of a Norse warrior feuding with a former slave over the succession to the Northumbrian throne, unaware his arch-enemy is really his half-brother.
The Swimmer, 3.00pm, Sony Movies
Burt Lancaster stars as the eponymous swimmer in this unique and utterly compelling 1968 drama.
A world-weary man embarks on a unique odyssey of self-discovery, attempting to reach home by swimming in his Conecticut neighbourhood pools along the way.
At each stop, he faces an incident from his past.
Prime Time Movie Picks
Brassed Off, 9.00pm, Film4
Charming British drama, starring Pete Postlethwaite, Ewan McGregor, Stephen Tompkinson and Tara FitzGerald.
The leader of a South Yorkshire colliery band is determined to see its members compete in a prestigious competition, despite his own failing health - but the musicians are more concerned with the threatened closure of their pit.
Carlito's Way, 9.00pm, Sky Cinema Greats
Scarface director Brian De Palma reunites with Al Pacino in this thriller about a former gangster released from jail who vows to go straight.
He's hoping to earn enough money to escape his New York roots - but his misguided loyalty to a crooked lawyer threatens to drag him back into a life of crime.
Late Late Flick Picks
Prevenge, 1.05am, Film4
Here's a slasher movie/black comedy, written, directed by and starring Alice Lowe, with Gemma Whelan, Kate Dickie and Tom Davis.
Following a terrible tragedy, mother-to-be Ruth seems determined to wreak revenge on anyone who dares to undermine her or define her by her pregnancy.
The Cabin in the Woods, 11.15pm, Film4
In this horror film, starring Kristen Connolly and Chris Hemsworth, five students staying in an isolated house deep in a forest discover an ancient book that summons up supernatural creatures.
Click here for full TV listings