Let it Be is one of the Beatles' most popular songs, but John Lennon hated it.
The late musician's burning dislike for the song surfaced during the troubled recording sessions for the Let It Be album, which is the theme of a forthcoming documentary film directed by Peter Jackson, and scheduled to open in cinemas in September.
According to Ultimate Classic Rock, the Beatles were constantly bickering during those recording sessions, and Lennon later described the experience as "going through hell." 
It had been a dream partnership but Paul McCartney was getting bored with Lennon's experimentational schtick, while Lennon called McCartney's brand of songwriting "granny music."
In January 1969, McCartney arrived in studio with a song which he revealed had been inspired by a dream in which he had seen his deceased mother. The singer then launched into Let It Be but Lennon didn't buy it, believing it didn't suit the band's sound.
"That's Paul. What can you say? Nothing to do with the Beatles," he later told writer David Sheff. "It could've been Wings. I don't know what he's thinking when he writes Let It Be."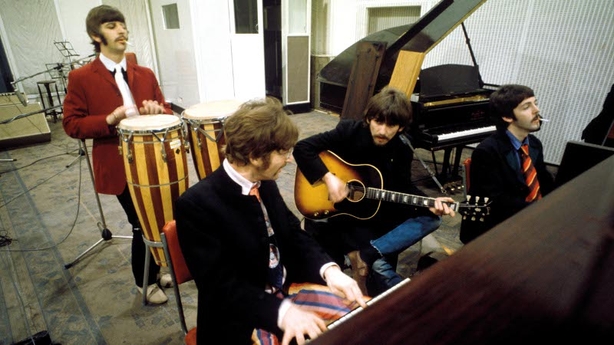 Lennon believed that McCartney was trying to recreate the atmosphere of Simon & Garfunkel's Bridge Over Troubled Waters. "That's my feeling, although I have nothing to go on. I know he wanted to write a Bridge Over Troubled Waters." he said.
It has been noted that Lennon might well be mistaken on the Simon & Garfunkel influence, given that Let It Be was recorded in January 1969, ten months before the recording of Bridge Over Troubled Water.
Lennon did not like the 'Mother Mary' reference in Let it Be either, being averse to religious references in songs. McCartney, however, insisted the phrase was a reference to his own mother.
Phil Spector completed the recording of Let It Be in 1970, and he added audio of Lennon saying "And now, we'd like to do Hark the Angels Come" at the conclusion of Dig It, the track immediately before Let It Be in the running order. Lennon's comment seemed to be a sneer at Let It Be's whiff of sanctity.
In any case, Let It Be made the number one position on the Billboard Hot 100 chart on April 11, 1970, 50 years ago. It was the Beatles' 19th tune to make the top spot in the US charts and the band's final single.
Both the Let It Be album and the single, The Long and Winding Road, were released following the band's break-up.