Dancing with the Stars judge Loraine Barry is the focus of tonight's episode of Keys to My Life on RTÉ One - and it's an emotional waltz down Memory Lane for her.
Brendan Courtney brings Loraine to London and beyond as she looks back on a life and career that's brought her much joy happiness - but also some dark moments.
But the starting point is the most poignant part of the journey, as Brendan brings Loraine back to her childhood home in Dublin's Cabra West, where she developed a love for ballroom dancing.
She recalls: "There was a local studio, a new studio, opening for dance lessons, and Mammy said 'Yeah, let's go' and immediately I fell in love with it."
And while Loraine's commitment to dancing became a passion, it turned into something of a workshop for Loraine's mother.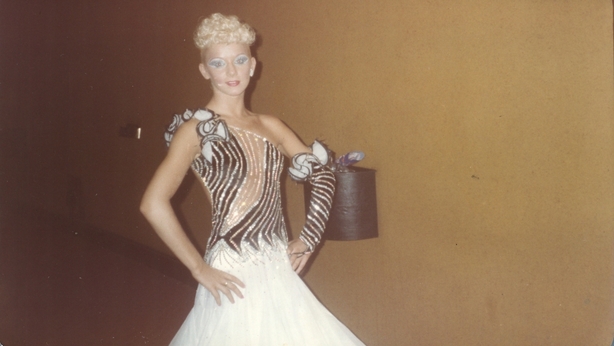 "It did," she admits. "Because she became the main dressmaker. She made wedding dresses and communion dresses - that was her real job - and then she had to do our dresses."
Both of Loraine's parents were full of encouragement as her ability on the ballroom floor blossomed. Visiting her childhood home brings back many happy memories.
She remembers how her late father, a taxi driver, never let his late nights get in the way of supporting his dancing daughter.
"He would continue working on from the Saturday night into the Sunday morning, but then again, Sunday was the day of the competitions," she recalls.
"So he would stay up all morning, drive us to the competition, and then I'd go in and dance, and then he'd sleep in the car."
Looking back, Loraine has nothing but admiration for her parents, who encouraged her all along the way of what became a 40-year career.
"They really worked so well as a team together, because the dancing was so demanding: having the dresses, having the travel, and" she adds, with a laugh, "making space in the house for the trophies."
Keys to My Life is on RTÉ One on Sunday nights at 8.30pm