Here are 20 shows and films to get you through Good Friday: a returning Graham Norton Show, Ryan Tubridy's back on The Late Late Show, as is Joe Lycett's Got Your Back, to documentaries about Kenny Rogers and David Cassidy...
Pick of the Day
The Graham Norton Show, 9.00pm, BBC One
The Bafta-award-winning Corkman (who turned 57 last Saturday) is back - but it'll be fascinating to see how this show works without an audience, and whether there'll be any A-listers around as it's all about how they bounce off either other - verbally - on the sofa.
One thing we do know is that the notorious Red Chair is now relocated to the comfort of a viewer's own armchair at home.
Graham Norton promises that "the biggest stars and the best stories" will still be present as a new post-lockdown series begins tonight, in an earlier time slot and with a shorter running time, and over just in time for The Late Late Show.
Don't Miss
The Late Late Show, 9.35pm, RTÉ One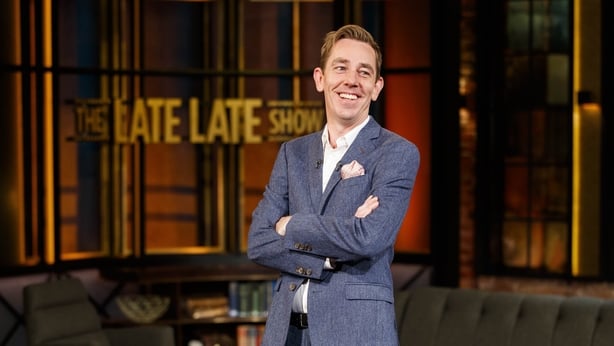 Ryan Tubridy returns to host his first lockdown version of The Late Late Show.
Tonight's show includes interviews with Brendan Gleeson, Dermot O'Leary, Jessica Bowes and Amy Huberman, while Glen Hansard will discuss the RTE #SHINEYOURLIGHT campaign and perform the song Leave a Light.
Friday Night Dinner, 10.00pm, Channel 4
More familial fun and games with Simon Bird, Tom Rosenthal, Tamsin Greig and co.
Dressed head-to-toe in pink, Gibby, the family's former au pair, makes a visit - surprising the boys who have absolutely no memory of her.
The visitor soon gets on Mum and Dad's nerves, as not only does she cry at just about anything, but is also obsessed with traditional English cream tea after becoming hooked on the stuff when she stayed with the Goodmans.
New or Returning Shows
Joe Lycett's Got Your Back, 8.00pm, Channel 4
Alongside sidekick Mark Silcox, the comedian scores victories for UK consumers as he takes on such issues as `rubbish' council bin collections, devious scammers, dodgy delivery companies and thoughtless corporate giants.
Aided by celebrity guest Katherine Ryan, this first edition sees Joe reveal the facts behind his infamous name change to Hugo Boss - as part of his crusade for consumer justice. Plus, fast fashion's filthiest secrets are unwrapped.
Miss Fisher and the Crypt of Tears, 7.00pm, Alibi
The great Miriam Margolyes is among the cast of this feature-length story based on the Australian TV show Miss Fisher's Murder Mysteries and the series of Phryne Fisher novels written by Kerry Greenwood.
After freeing a young girl in Jerusalem, Phryne Fisher begins to unravel a mystery concerning priceless emeralds, ancient curses and the truth behind a suspicious disappearance.
Kenny Rogers: Cards on the Table, 9.00pm, BBC Four
Documentary chronicling Rogers' career and the golden era of country music he helped usher in, reflecting on how he rose to become a superstar selling over 120 million albums worldwide.
Making use of a candid interview with the performer who died recently, the film also looks at his success in other fields, including tennis and photography.
Contributors include singer, songwriter and producer Kim Carnes, actor and musician Mickey Jones and long-time friend Lionel Richie.
Song of Granite, 7.20pm, TG4
A critically acclaimed, lyrical and unconventional account of the life of the complex and enigmatic Joe Heaney, one of the greats of traditional sean-nós singing.
This film charts Heaney's emergence as a gifted artist and how his career success came at a personal cost as he journeyed from rural Connemara, through to Glasgow and eventually on to New York City.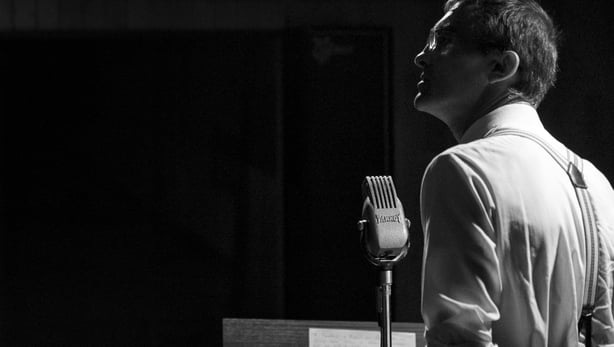 New to Download
Brews Brothers, Netflix
These two estranged brothers know everything there is to know about brewing beer. If only they knew something about being a family.
Love Wedding Repeat, Netflix
Aisling Bea's among the cast of this romantic comedy about the power of chance, alternate versions of the same wedding unfold as Jack (Sam Claflin) tries to make sure his little sister has the perfect wedding day.
But he'll have to juggle an angry ex-girlfriend, an uninvited guest with a secret, a misplaced sleep sedative, and unexpectedly reuniting with the girl of his dreams who got away, Dina (Olivia Munn).
La vie scolaire, Netflix
In one of the poorest areas of Paris, a school counsellor devotes herself to working with disadvantaged students, while facing challenges of her own.
The Main Event, Netflix
When 11-year-old Leo Thompson (Seth Carr) discovers a magical wrestling mask that grants him super strength, he uses it to enter a WWE competition.
With the support of his grandmother (Tichina Arnold), Leo will do whatever it takes to achieve his dream of becoming a WWE Superstar. Can one kid win it all, in the face of epic challengers in the ring?
LA Originals, Netflix
Known for their ties to Chicano street life and hip hop, Estevan Oriol and Mister Cartoon trace their journey from gifted artists to cultural pioneers.
Pokémon Detective Pikachu, Sky Cinema Premiere & NOW TV
In this almost-live action sleuthing spin-off of the globally popular video game franchise, a 21-year-old youngster is in search of his missing ace detective dad.
But who can help him find out where his father has porygon? None other than his electric mouse partner, Detective Pikachu!
Voiced by Ryan Reynolds, he's a wise-cracking cop and can thunder through any case. Together, the pair chase clues through the neon-lit streets of Ryme city until they can get to the bottom of the case.
Ending Tonight
Pilgrimage: the Road to Istanbul, 9.00pm, BBC Two
Adrian Chiles, Edwina Currie, Fatima Whitbread, Mim Shaikh, Amar Latif, Dom Joly and Pauline McLynn still have 650km to travel to reach Istanbul.
The last leg of their route takes them through more Bulgarian forest in the Rhodope Mountains, involving a tricky 1,500m climb.
Eventually, they arrive in Turkey, heading for the magnificent Suleymaniye Mosque in Istanbul.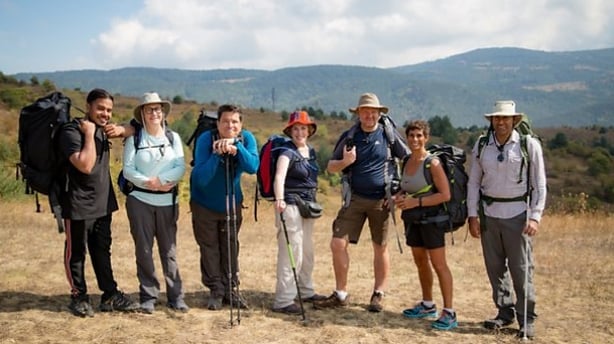 Babylon Berlin, 9.00pm, Sky Atlantic & NOW TV
In the final double bill of episodes for this run of the Sky Germany original, Greta's execution day arrives, and Rath determines who is responsible for Benda's murder.
But when Rath and Charlotte are both attacked an incapacitated, will they be able to survive long enough to close the case?
Repeats of the Day - Friday night Music
Sounds of the 70s 2, 8.30pm, BBC Four
Archive performances by prominent soul artists and groups of the decade, including Aretha Franklin, Billy Preston, the Tams, Curtis Mayfield, Bill Withers, the Stylistics, Gil Scott-Heron and the Jacksons.
David Cassidy: the Last Session, 10.00pm, BBC Four
This is a pretty candid biography exploring the life of the '70s pop idol and TV star, including never-before-heard audio interviews with David from 1976 and a raw and poignantly filmed final recording session shortly before his death in November 2017.
Cassidy's role as singer Keith Partridge in US sitcom The Partridge Family brought global fame. This documentary tells the inside story, including his conflicted relationship with his father.
Daytime Film Choice
The Lavender Hill Mob, 4.00pm, BBC Two
My second-favourite Ealing comedy (Kind Hearts and Coronets is unbeatable) was directed by the legendary Charles Crichton and boasts a cast that includes Alec Guinness, Stanley Holloway, Sid James and Audrey Hepburn.
An unassuming bank worker masterminds a plot to steal £1million in gold bullion, then melts it down and turns it into statues of the Eiffel Tower that can easily be exported - but the plan soon goes pear-shaped, with hilarious results.
Prime Time Movie Pick
Raiders of the Lost Ark, 6.40pm, BBC One
Okay, so you've seen it at least a dozen times. But it's still great though.
Steven Spielberg's sparkling and evocative action adventure sees Harrison Ford playing intrepid archaeologist Indiana Jones goes in search of the legendary Ark of the Covenant, a biblical artefact of devastating power.
His quest leads him to Egypt, where the Nazis are plotting to use the Ark to further Hitler's plans for world domination - aided by Jones's deceitful French rival.
Anyone for more chilled monkey brains?
Late Late Flick Pick
Assault on Precinct 13, 1.25am, Film4
John Carpenter's thriller is a superbly taut experience as a virtually deserted police station in downtown Los Angeles is besieged by heavily armed, violent, and unseen street thugs.
The cops realise they cannot fight off the overwhelming forces alone, so they enter into an uneasy alliance with the criminals they have locked in the precinct's cells.
Click here for full TV listings