Composer Max Richter's mammoth, eight-hour work will be aired on RTÉ Lyric FM from midnight on April 13, five years after the work's premiere from London's Wellcome Collection in 2015.
Through the European Broadcasting Union over 15 countries worldwide will receive the broadcast, including USA, Canada, Ireland, New Zealand, Germany, Luxembourg, Greece, Estonia, Spain, Denmark, Slovakia, Lithuania, Belgium, Italy, France, Slovenia, Netherlands and Latvia.
The broadcast will offer "listeners worldwide the chance to unite in a moment of meditative stillness."
The original world premiere performance will be rebroadcast overnight from 11pm on Saturday (April 11) to 7am on Easter Sunday (April 12) as part of Slow and Mindful series, BBC Radio 3's offering of music for the mind in the time of lockdown.
Meanwhile, the European Broadcasting Union (EBU) will bring together radio members across the globe to air the full 8-hour piece – with over 15 stations in Europe and beyond, including the US, Canada and New Zealand. They will all broadcast Sleep during the Easter weekend.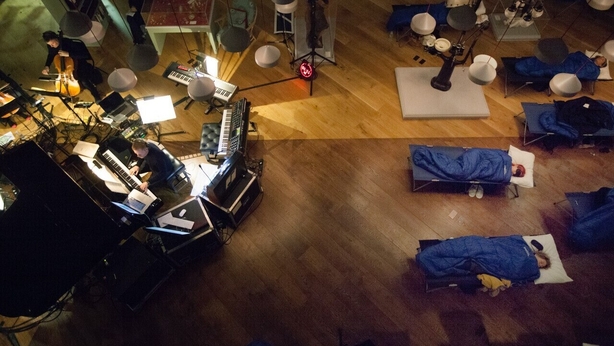 "Five years ago I wrote Sleep as an invitation to pause our busy lives for a moment, " declares composer Max Richter. "Now we are all facing an unexpected and unwelcome pause. It is far from easy to adjust to this new normal, which daily brings fresh anxiety and suffering to our communities, to those we love, and to ourselves.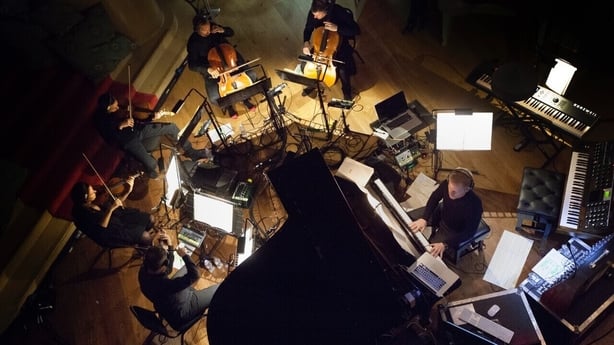 "At this time the magical ability of creativity to elevate our days and to connect us with one another is more valuable than ever, and I'm really happy that BBC Radio 3 and the EBU will allow us to listen all together across the world. Please stay home, stay safe, and enjoy this 8-hour place to rest with those you love".
On its first broadcast in 2015, Radio 3's live airing of Sleep broke two Guinness World Records; for the longest broadcast of a single piece of music, and the longest live broadcast of a single piece of music. Since the world premiere, the piece has been staged across the globe, with landmark concerts in Paris, Los Angeles and Sydney – with audiences in beds, not seats. The Deutsche Grammophon album of Sleep has recently returned to number one on the Billboard classical chart in the USA, following World Sleep Day.
Described by the composer as a "lullaby for a frenetic world", Richter's Sleep seeks to examine the relationship between music and the subconscious mind. A work which unites people even more in these home-bound days, this remarkable broadcasting moment aims to bring together listeners in a collective moment of musical reflection.
Max Richter's Sleep is released on Deutsche Grammophon