Patricia Arquette stars in new anthology series The Act, Donal Skehan's back in the kitchen, while it's the end of the road for The Guards: Inside the K, Big Life Fix and Mathair . . .
Pick of the Day
The Act, 9.00pm, RTÉ 2
This looks the business - but it won't be an easy watch as it deals with Munchausen syndrome by proxy.
The Act is an anthology series from Hulu that tells stranger-than-fiction true crime stories, with the first season based on the pretty horrific story of Gypsy Rose and Dee Dee Blanchard.
In the opening episode, Dee Dee (Patricia Arquette) and her daughter Gypsy (Joey King) arrive in a new neighbourhood, where Gypsy's medical issues cause her to feel lonely.
Gypsy is confined to her wheelchair due to an illness and, growing up, her relationship with her overprotective mother begins to sour as she increasingly insists on her independence.
She rebels as her mother, who dedicated her life to her care, grows more protective, controlling and abusive, particularly amid her attempt to explore her sexuality.
Part two follows at 10.00pm.
Don't Miss
The Guards: Inside the K, 9.00pm, Virgin Media One
It's the fifth and final episode of the documentary series offering unprecedented access to the garda of The K, Ireland's busiest policing district which includes Blanchardstown, Finglas and Cabra.
The final chapter explores the many different aspects of policing within the K district as members of the Garda Siochana tackle various issues, many of which could endanger their lives.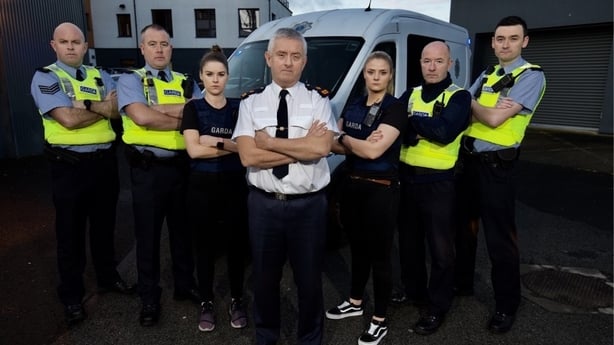 MasterChef, 9.00pm, BBC One
As the semi-finals continue, the remaining contestants are surprised by a very special guest in the MasterChef kitchen, chef Tom Kitchin.
The cooks are then challenged to recreate one of his complex and delicious signature recipes.
New or Returning Shows
The Countess and the Russian Billionaire, 9.00pm, BBC Two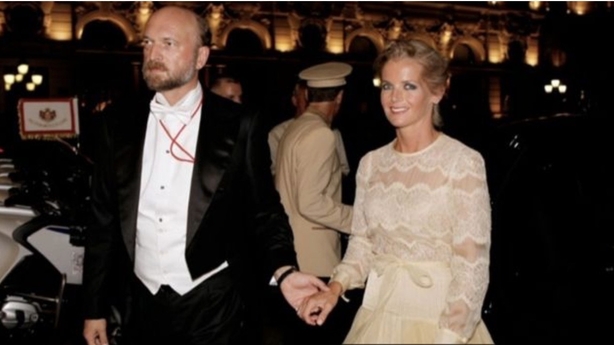 An inside look at the secret world of Sergei Pugachev and his British partner Countess Alexandra Tolstoy.
A hugely rich and powerful couple, with three beautiful children, homes across the world, and unimaginable wealth, the couple appeared to have it all - but their fairy tale life is about to come crashing down around them.
Donal's Super Food in Minutes, 8.30pm, RTÉ One
The king of the kitchen quiff returns as Donal Skehan once again demonstrates how to make quick and easy meals, with a focus on health and nutrition.
Dishes in this opening episode of season three include tomato and summer vegetable braised chicken, spice-crusted lamb and a mushroom grain bowl.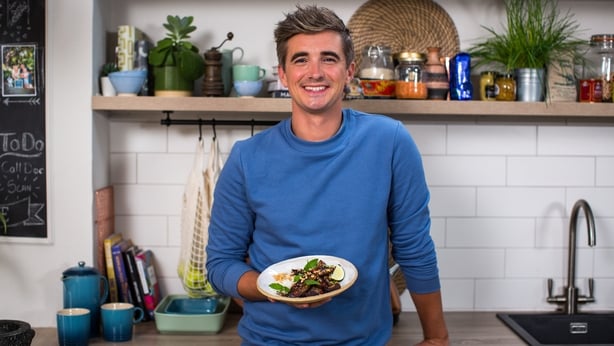 The Poison Squad, 8.35pm, PBS
This is a two-part documentary that tells the story of US government chemist Dr Harvey Wiley, who took on powerful food manufacturers and their allies to lay the groundwork for consumer protection laws.
Ending Tonight
Big Life Fix, 9.35pm, RTÉ One
Ireland's leading inventors create ingenious solutions to everyday problems for extraordinary people for the final time.
This time around, engineering experts find a solution to help Stephen Olwell, a man who has severe cerebral palsy, to communicate better with others, and Maureen Browne, a grandmother who is visually impaired.
Mathair, 9.30pm, TG4
This fourth and final episode in the series about Irish mothers tells the story of the 1981 Hunger Strike through the eyes of a mother, Alice McElwee, who had to endure the death of her son.
Repeats of the Day
Comedy Legends, 10.00pm, Sky Arts
Legendary British comedian, TV host and gag writer Barry Cryer returns to pay tribute to more of the comedy acts he has worked with over his many years in the business, beginning with the inimitable Marx Brothers.
The Time Tunnel, 8.00pm, Horror Channel
This one-season wonder was a pretty big hit back in the 1960s, but you can see how they'd quickly run of plots if it had kept going.
In this episode, the two constantly misplaced time travellers meet Robin Hood just as he's about to force the king to sign the Magna Carta. Bit of a comedown after experiencing The Titanic, Pearl Harbour and Krakatoa.
The Good Doctor, 9.00pm, Pick
Season three just finished last night on Sky, but if you fancy seeing this quirky, Freddie Highmore-starring medical drama from the start, here goes.
In a hospital board meeting, Dr Aaron Glassman, president of the hospital, tries to convince the board to hire Dr Shaun Murphy, despite his autism. Flashbacks paint a picture of Shaun's childhood and his motivation for becoming a doctor.
Daytime Film Choice
Little Women, 6.35pm, Sony Movies
The recent and much-hyped version doesn't look quite so good when compared to this 1994 adaptation, starring Susan Sarandon, Winona Ryder, Claire Daines, Trini Alvarado and Kisten Dunst.
Based, of course, on Louisa May Alcott's 1868 novel of the same name, it was the fifth feature film adaptation of the classic story of the March sisters growing up in 19th Century Massachusetts.
Looking for something a bit earlier? Ealing comedy The Titfield Thunderbolt is on BBC 2 at 3.25pm.
Prime Time Movie Pick
Captain Phillips, 9.00pm, Sky Cinema Thriller
Tom Hanks - as always - excels here as the eponymous seafarer in this superb drama based on a true story.
An American cargo ship sets a dangerous course around the coast of Somalia, while inland, four men are pressed into service as pirates by the local warlords.
The captain is then taken hostage when the raiding party hijacks the vessel, resulting in a tense five-day crisis.
Late Late Flick Pick
Odd Man Out, 12.05am, Talking Pictures TV
Talking Pictures TV is a great channel for throwing up the occasional classic of British cinema - and this Belfast-set film is widely regarded as one of the greatest.
James Mason plays Johnny McQueen, a doomed IRA man, wounded and searching out his true love while trying to avoid the peelers.
Mason's dodgy accent aside (it's a mix of Ardoyne and Ascot), this is a superb and engrossing slice of mid-20th Century cinema, directed by Carol Reed, best known for The Third Man.
Click here for full TV listings