Jake Gyllenhaal has said that his Brokeback Mountain co-star Heath Ledger declined an invitation to be a presenter at the 2007 Oscars over a sketch involving their characters' romantic relationships.
The critically acclaimed film tells the story of two cowboys who had a homosexual relationship in the American West from 1963 to 1983.
It won three Academy Awards (Best Director, Best Adapted Screenplay, and Original Score) in 2006 as well as receiving five other nominations, including one each for Ledger and Gyllenhaal.
The following year the Academy invited Gyllenhaal and Ledger to present, but Ledger refused because he did not want to joke about Brokeback Mountain.
Gyllenhaal explained to Another Man magazine: "I mean, I remember they wanted to do an opening for the Academy Awards that year that was sort of joking about it.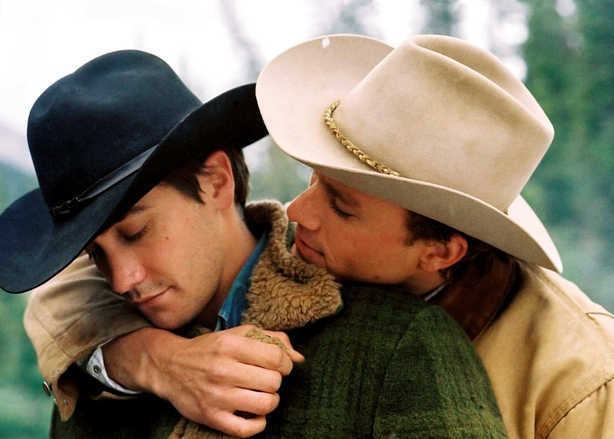 "And Heath refused. I was sort of at the time, 'Oh, okay... whatever.' I'm always like, 'It's all in good fun.' And Heath said, 'It's not a joke to me - I don't want to make any jokes about it."'
Gyllenhaal added: "That's the thing I loved about Heath. He would never joke. Someone wanted to make a joke about the story or whatever, he was like, 'No. This is about love. Like, that's it, man. Like, no.' "
Brokeback Mountain was a box office smash despite criticism from some conservative pundits unhappy with its depiction of homosexuality.
It was widely tipped to win Best Picture but lost out to Crash.
Ledger died on 22 January 2008, from an accidental overdose of prescription drugs,