Infamous big game hunter Donald Trump Jr has suggested that his father, Donald Trump, should pardon jailed Tiger King star Joe Exotic, who is currently serving a 22-year sentence for attempting to hire a hitman to kill an animal welfare champion.
In the wake of the wild success of the show on Netflix, Trump Jr has said that Exotic's sentence was 'sort of aggressive'.
Speaking on US radio station SiriusXM, Trump Jr joked about a pardon for the disgraced zookeeper, saying it would be worth it "just for the meme".
In what may be an act of gaslighting of liberals, the media, and Democrats, Trump Jr said: "Maybe not right now, but I can generally be for this just for the meme. And just for frankly watching the media reaction to this thing. It would be pretty amazing to ultimately see that.
"Now, I don't even know exactly what he was charged with. I watched the show, but it's like, I don't know exactly what he was guilty of or wasn't. It doesn't seem like he was totally innocent of anything.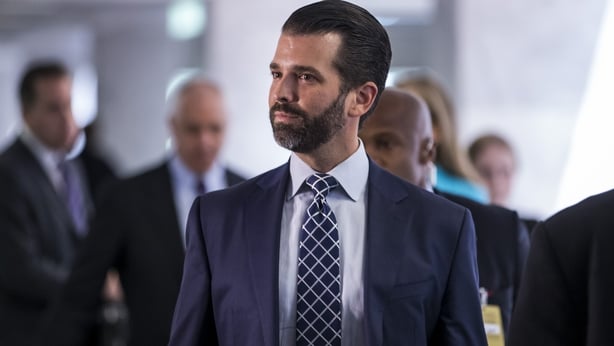 "But when they're saying, 'We're putting this guy away for 30 years,' I'm saying that seems sort of aggressive."
Trump Jr added: "You know what the real tragedy of that show is? None of us knew that you could have had a pet tiger for like $2,000."
Exotic is currently serving a 22-year sentence in federal prison for attempting to hire a hit person to kill Big Cat Rescue owner Carole Baskin.
He was also charged with eight counts of falsifying wildlife records and nine counts of violating the Endangered Species Act.
However, he continues to maintain his innocence. Last month, Exotic filed a lawsuit in US federal court which alleges he has been subject to civil rights violations, false arrest, false imprisonment, and selective enforcement.
The zookeeper, real name Joseph Schreibvogel Maldonado-Passage, claims he was targeted "because [he] is an openly gay male with the largest collection of generic tigers and crossbreeds".