Angla Scanlon's back on the Beeb, there's a harrowing season finale for fans of Freddie Highmore's The Good Doctor, and it's the Celeb Bake Off final . . . it's another busy day on the box.
Pick of the Day
Miss Scarlet and the Duke, 9.00pm, Alibi
Episode two of this rattling, tongue-in-cheek period procedural - filmed in Dublin and starring Peaky Blinders actress Kate Phillips as Eliza Scarlet, Victorian London's first female private detective.
More of last week's same, please. Entertainment has never been more necessary than it is now.
This week's caper sees Eliza takes a seemingly impossible case: proving the innocence of a man found at a murder scene with a bloodied knife in his hand, who has already pleaded guilty.
Have a look at Alibi's catch-up service if you missed last week's opener.
Don't Miss
Mrs Fletcher, 10.15pm, Sky Comedy & NOW TV
Sky Comedy has been one of the great recent additions to the TV scene, and this HBO dramedy has been one of its most enjoyable new shows, with Katherine Hahn superb as the eponymous empty-nester, Eve Fletcher.
This week Eve gets out of her comfort zone, joining Margo at a hip party in Brooklyn. Brendan and Chloe have an unexpected encounter at a college event promoting body-positivity.
If you've missed the first four episodes, they're all available on Sky catch-up.
New or Returning Shows
Alma's Not Normal, 10.00pm, BBC Two
This is a very promising pilot episode for a sitcom, written by and starring Bolton stand-up Sophie Willan.
Rebellious unemployed woman Alma returns home after a break-up, only to discover that her heroin-addicted mother Lin has been sectioned for arson - while her grandmother Joan is not inclined to do anything about it.
Your Home Made Perfect, 8.00pm, BBC Two
Presented by Angela Scanlon, first up is a couple living in a bungalow near Brighton who are treated to two virtual reality visions for what their home could become by architects Laura Jane Clark and Robert Jamison.
Silvia and Julian bought the property because they loved the garden, and thought they could make something of the house - but their renovations so far have not been a success.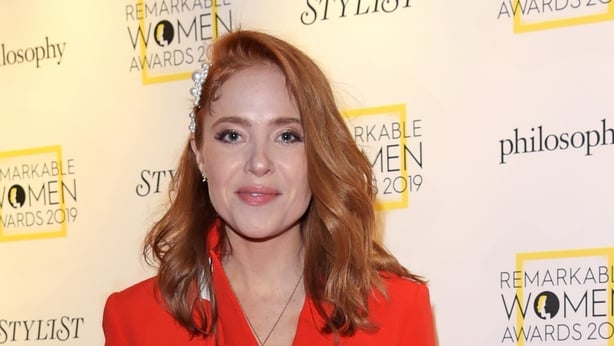 New to Download
Owen Colgan Around The Fire, RTÉ Player
This has been described as a 'cosy and chaotic comedy chat show' and stars Owen Colgan (Buzz McDonnell from Hardy Bucks), as host. In each episode, Owen invites a guest to join him around the fire to tackle a big issue, from sex to the climate crisis.
In support, Owen has enlisted his unprofessional Auntie Noreen as producer and comedians Hannah Mamalis and Aideen McQueen as reporters.
The Durrells Season 3, Netflix
One of the victims of the disappearance of UTV Ireland was this delightful Sunday night period drama starring a luminous Keely Hawes as the mother of the Durrells, living an almost idyllic existence on Corfu in the 1930s.
Those of us who missed out after season two can take up the story once more from here.
While Larry dreads Aunt Hermione's impending arrival, Louisa is determined to relieve Leslie of at least two of his three girlfriends, but this falls into difficulty when different members of the family prefer a different girl - and invite each to tea at the same time.
Ending Tonight
The Good Doctor, 9.00pm, Sky Witness & NOW TV
The third season of the heartfelt medical drama starring Freddie Highmore as the skilled surgeon Dr Shaun Murphy concludes in highly traumatic fashion.
By all accounts this episode is a major downer, especially given that we're going through a pandemic in the real world, as the doctors work against time and their own personal safety to save the lives of those around them in the wake of an earthquake.
The Great Celeb city Bake Off for Stand Up to Cancer, 8.00pm, Channel 4
Carol Vorderman, Kelly Brook, Rob Rinder and Mo Gilligan take part in the final charity culinary challenge, overseen by judges Paul Hollywood and Prue Leith, and presenters Noel Fielding and Sandi Toksvig.
The contestants must take on three tricky challenges - a sandwich biscuit for the signature round, a sweet bread-based technical, and a cake showstopper which reveals their favourite guilty pleasure.
The Art Mysteries with Waldemar Januszczak, 8.30pm, BBC Four
The season ends with the story behind The Card Players, one of Cezanne's most famous artworks.
Waldemar Januszczak considers how this image of two old men hunched over their game of cards expresses the artist's puzzling religious beliefs, particularly his fascination for Mary Magdalene.
Repeats of the Day
Not Going Out, 9.35pm, Gold
This Lee Mack vehicle is always worth a look - although Sally Bretton as Lucy is the real star here.
When a noisy neighbour moves in, Lucy complains neither Tim nor Lee is man enough to get him to quieten down.
The friends take it to heart and try to prove their masculinity, one by joining a gym and the other by confronting the new arrival - only to find he is a creepy psychopath with the eyes of a killer.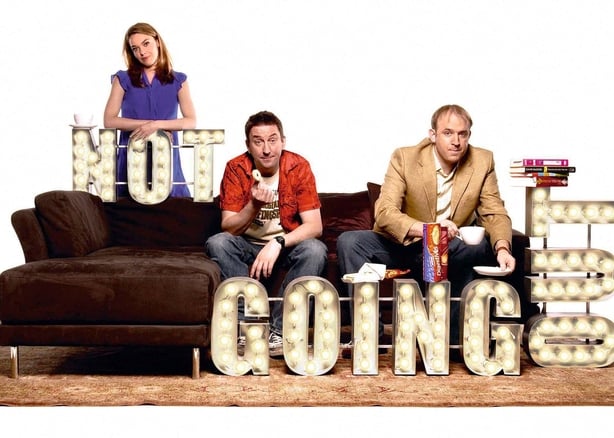 Live at the Apollo Christmas Special, 10.20pm, Dave
It's Easter next weekend, so why not celebrate it with this Christmas stand-up special?
Canadian comedian, writer and actress Katherine Ryan hosts the show, welcoming former I'm A Celebrity contestant and stand-up comic Joel Dommett, and Bristol-born comedian and radio presenter John Robins to the stage.
I Am Steve McQueen, 9.00pm, Sky Arts
The life and career of the American actor, who starred in The Thomas Crown Affair, The Getaway, Papillon, The Magnificent Seven, The Great Escape and The Towering Inferno.
Featuring contributions by his son Chad, grandson Steven and granddaughter Molly, as well as ex-wives Neile Adams McQueen and Ali MacGraw and widow Barbara Minty McQueen.
Daytime Film Choice
The Man in the White Suit, 3.25pm, BBC Two
Marvellous satirical Ealing comedy, starring Alec Guinness, Joan Greenwood, Cecil Parker and Michael Gough.
A put-upon chemist's invention of an indestructible dirt-proof fibre brings him into conflict with clothing industry moguls who foresee their profits disappearing down the drain - and promptly vow to put a stop to his plans.
Prime Time Movie Pick
Frost/Nixon, 9.00pm, Sky Atlantic
Frank Langella, Michael Sheen, Sam Rockwell and Kevin Bacon star in this drama about British broadcaster and journalist David Frost setting up exclusive televised interviews with the disgraced former president of the United States, Richard Nixon.
Believing he could use the publicity as a chance to resurrect his political career and make some easy money, Nixon agrees but soon realises he has underestimated Frost.
Late Late Flick Pick
Interview with the Vampire, 11.00pm, TCM
This gloriously gothic horror film is based on the novel of the same name by Anne Rice, and features Tom Cruise, Brad Pitt, Kirsten Dunst, Antonio Banderas and Christian Slater.
A man who claims to be 200 years old tells a reporter his story of how he was bitten during an encounter with a decadent and charismatic vampire in 18th-century New Orleans.
He relates how his respect for the sanctity of human life clashed with his blood-lust, and how the pair came to be adoptive parents to a young girl.
Click here for full TV listings