There's Joanne McNally on babies, the concluding Burnt By the Sun, more Coronavirus, and the season finale of The Walking Dead... it's another busy day on the box.
Pick of the Day
Burnt By the Sun, 9.35pm, RTÉ One
In the concluding part of this documentary, Irish people share their stories of buying property abroad during the boom-tastic Celtic Tiger times and the problems they have faced since.
The programme reveals how some buyers are still struggling to escape what became a nightmare, others are resigned to the ongoing cost of their investment and many continue to try to recoup their losses.
Don't Miss
True Lives: Joanne McNally Baby Hater, 9.00pm, Virgin Media One
Comedian Joanne McNally says she's sick of being labelled a baby hater simply because she does not want children, and meets people from both sides of the argument to decide once and for all if motherhood is really for her.
New or Returning Shows
A Day in the Life of Coronavirus, 9.00pm, Channel 4
Documentary filmed on Friday, April 3, offering a look at lockdown in the UK over the course of 24 hours.
It captures life in the UK for people at home and at work, revealing how those who are ill or long-term self-isolating are being cared for, and the daily activity of police, nurses, doctors, binmen and supermarket shelf-stackers.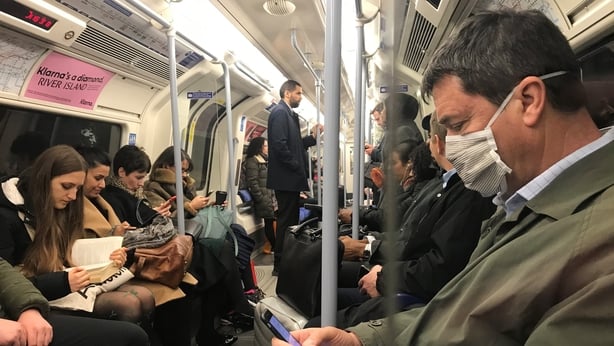 Terror in Paradise, 9.00pm, BBC Two
Last Easter eight men triggered huge bombs in churches and tourist hotels across Sri Lanka, killing more than 270 people in one of the worst Islamist terror attacks since 9/11.
Jane Corbin talks to survivors and those who came face to face with the killers and, drawing on hours of CCTV footage that track the bombers every move, the film pieces together how the attacks were carried out.
Yellow is Forbidden, 10.00pm, BBC Four
Here's a documentary film following Chinese fashion designer Guo Pei as she aims to switch from dressing her country's elite to trying to conquer the world of haute couture in Paris.
Dressing Rihanna certainly doesn't do any harm to her career.
The Truth About Franco: Spain's Forgotten Dictatorship, 7.20pm, PBS
PBS documentaries are always top-notch, and this is one on Spain's Franco is no different.
An examination of dictator Francisco Franco's reign, beginning with a look at his rise to power after launching a coup in 1936 that led to the Spanish Civil War.
New to Download
Trolls World Tour, Sky Store
In the new normal, this animated movie goes straight to download and misses out on a cinema release.
Anna Kendrick and Justin Timberlake return in an all-star sequel to 2016's musical smash hit, Trolls.
In an adventure that will take them well beyond what they've known before, Poppy and Branch discover that they are one of six different Troll tribes scattered over six different lands and devoted to six different kinds of music.
Their world is about to get a lot bigger and a whole lot louder.
Ending Tonight
The Test, 7.30pm, RTÉ One
In the series finale, the focus is on Ireland's oldest approved driving instructor, a park warden and builder who would like to become a bus driver and a student folk singer who is seeking the coveted full licence.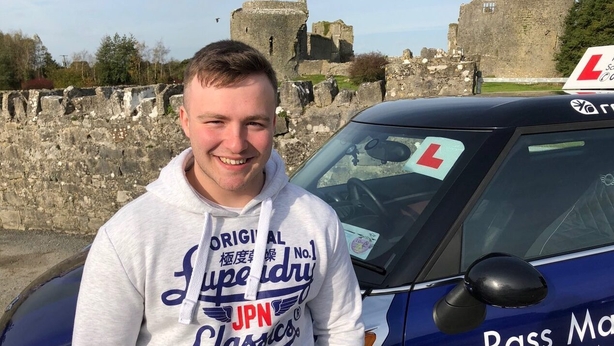 Putin: a Russian Spy Story, 9.00pm, Channel 4
Documentary examining how Vladimir Putin brought his knowledge of spy-craft to bear on his leadership of Russia, and how his personal experiences have influenced his politics.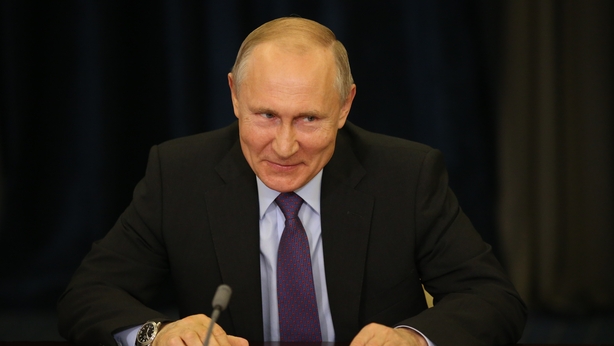 The Walking Dead, 10.00pm Fox
It's the final episode of the truncated tenth season - the 'real' finale will follow eventually - of the zombie apocalypse series that looks like the vision of the near future that keeps me awake at night these days.
The communities prepare for the final battle of the Whisperer War, while Eugene's group encounters Princess.
Beta is on the move after finding Alpha's head on a pike, and Yumiko, Ezekiel and Eugene encounter a stranger on their journey to meet up with Stephanie.
Repeats of the Day
Cilla, 11.30pm, Virgin Media Two
Superb as ever, Sheridan Smith takes the lead role in Jeff Pope's three-part drama charting Cilla Black's rise to fame in the 1960s.
As the series opens, Priscilla White is a Liverpool typist with dreams of escaping the office and becoming a singer.
It looks like her chance has come when she meets songwriter Bobby Willis, who claims to be in the music industry - so she's less than impressed to later discover that he actually works in a bakery.
Futurama, 6.00pm, Sky One
Here's a classic episode of the animated sci-fi sitcom.
The crew members become frustrated with Zoidberg's total incompetence in medicine when his latest mishap sees him misplace various body parts and demand that Farnsworth fire him.
When the professor refuses, he reveals in a series of flashbacks why he is so devoted to the dim-witted doc.
Daytime Film Choice
Crazy, Stupid, Love, 4.00pm, Sky Cinema Comedy
Break out the popcorn for this very enjoyable romantic comedy, with a great cast that includes Steve Carell, Ryan Gosling, Julianne Moore and Emma Stone.
A middle-aged family man's seemingly perfect life is thrown into ruin when his wife asks for a divorce. As he spends his nights in a local bar, he acquires a younger drinking buddy, who offers to give him a crash course in being single.
Prime Time Movie Pick
The Girl on the Train, 9.00pm, RTÉ 2
This thriller is based on Paula Hawkins' novel of the same name, starring Emily Blunt, Rebecca Ferguson, Haley Bennett, Justin Theroux and Luke Evans.
It isn't a patch on the book, but Emily Blunt's performance makes it worth the effort.
Having lost her job and her husband, alcoholic Rachel Watson spends time aimlessly travelling on a train. She gets drawn into a web of intrigue when she becomes fascinated by a woman's disappearance.
Rachel thinks she has vital evidence in cracking the case, but gaps in her memory cloud her judgment, and before long her own life is endangered.


Late Late Flick Pick
Berberian Sound Studio, 1.30am, Film4
Toby Jones - another master of his craft - stars in this pretty weird film that won't help at all if you're having a problem getting asleep.
An introverted sound engineer used to working on nature documentaries is recruited by an Italian director, only to find himself working on a violent horror movie. The alien surroundings and constant repetition of disturbing imagery begins to take its toll on his sanity.
Click here for full TV listings