Miriam's back on The Late Late, there's a Queen night on Sky Arts, Have I Got News for You returns and there's a documentary called - wait for it! - Hitler's Jurassic Park . . .
Pick of the Day
The Late Late Show, 9.35pm, RTÉ One
With Ryan Tubridy still sidelined, Miriam O'Callaghan returns to play host in his absence.
On this week's show, Michael Prendergast, a 28-year-old from Kerry who was hospitalised with Covid-19, will talk about his experience and his subsequent recovery.
Sean Moynihan, CEO of ALONE, will be in studio to discuss the marked increase in calls to the service by concerned elderly members of the community at home on their own.
Singer-songwriter and ambassador for ALONE, Gavin James will perform a number of songs in studio, and viewers will be invited to donate to help raise much needed funds for the charity.
Other guests include Joe Wicks, Laura Whitmore, John Sheahan and Philomena Begley, who will all be calling in from home.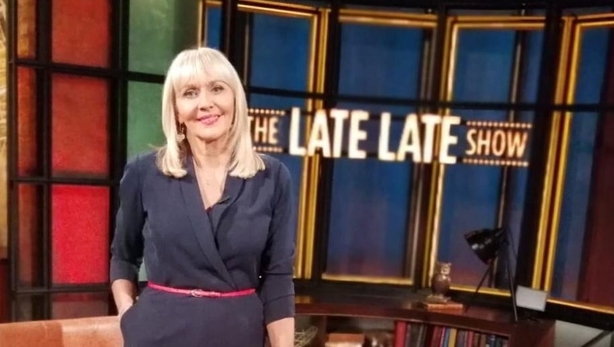 Don't Miss
Have I Got News for You, 9.00pm, BBC One
Former BBC Breakfast and Watchdog presenter Steph McGovern hosts as the long-running satirical quiz returns.
Here's another show that's going to look a whole lot different under current circumstances. I bet Paul Merton still deadpans like a chubby Buster Keaton though.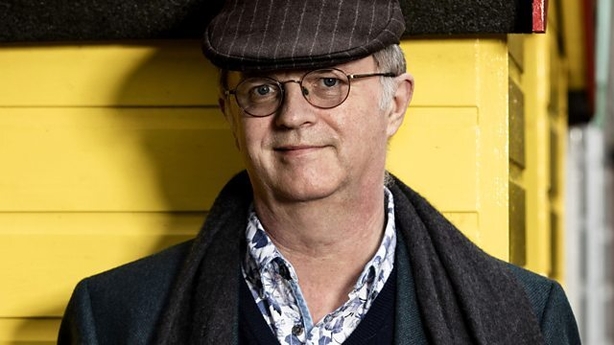 New or Returning Shows
The Mash Report, 10.00pm, BBC Two
Back for a new run, but this time from home, host Nish Kumar is `virtually joined' by his quarantined correspondents, including Rachel Parris, Geoff Norcott, Ellie Taylor, Steve N Allen, Catherine Bohart, Desiree Burch and Ahir Shah, for a satirical and surreal take on the week's news.
Hitler's Jurassic Park, 8.30pm, RTÉ2
What a great title! This documentary explores Nazi plans to recreate extinct animals and release them into the wild of Poland's Bialowieza Forest so they could be hunted.
Hitler enlisted his finest scientific minds to put the idea - dreamed up by Goering and Dr Lutz Heck - into action, and they came close to changing the course of evolution.
New to Download
Hustlers, Amazon Prime
Jennifer Lopez and Constance Wu star as two New York strippers who, in 2007, rip off their wealthy Wall Street clients by spiking their drinks and maxing their credit cards.
Pokémon Detective Pikachu, Sky Cinema premiere & NOW TV
Ryan Reynolds heads the cast of Rob Letterman's almost-live action sleuthing spin-off of the globally popular video game franchise.
A 21-year-old youngster is in search of his missing ace detective dad. But who can help him find out where his father has porygon? None other than his electric mouse partner, Detective Pikachu! (Voiced by Reynolds).
Tales From the Loop, Amazon Prime
Rebecca Hall and Paul Schneider star in this new sci-fi series based on the art of Swedish artist Simon Stålenhag.
It revolves around the human stories of the people living in a town situated above The Loop, a machine built to unlock the mysteries of the universe.
Home Before Dark, Apple TV+
A young girl moves from Brooklyn to the small lakeside town her father left behind. While there, her dogged pursuit of the truth leads her to unearth a cold case that everyone in town, including her own father, tried hard to bury.
La casa de papel: Part 4 (Money Heist), Netflix
Lives are on the line as the Professor's plan begins to unravel and the thieves must fend off enemies from both inside and outside the Bank of Spain.
Coffee & Kareem, Netflix
While police officer James Coffee (Ed Helms) enjoys his new relationship with Vanessa Manning (Taraji P Henson), her 12-year-old son Kareem (Terrence Little Gardenhigh) plots their break-up.
Attempting to scare away his mom's boyfriend, Kareem tries to hire criminal fugitives to take him out but accidentally exposes a secret network of criminal activity, making his family its latest target.
To protect Vanessa, Kareem teams up with Coffee - the partner he never wanted - for a dangerous chase across Detroit.
Ending Tonight
America's Great Divide, 8.35pm, PBS America
It's the final episode of this in-depth look at how Donald Trump's campaign exploited the United States' divisions, and how his presidency has unleashed anger on both sides of the divide.
Repeats of the Day - Music special
Abba at the BBC, 8.00pm, BBC Four
Agnetha, Bjorn, Benny and Anni-Frid were thrust into the limelight in 1974 when Waterloo triumphed at the Eurovision, marking the start of their rise to fame.
Various outings were captured by BBC cameras over the next few years and several are featured here alongside their Top of the Pops debut, archive interviews and fly-on-the-wall footage.
Queen Night, from 7.00pm, Sky Arts
Six hours devoted to Freddie Mercury and co, starting with Discovering: Queen, where friends and fans of Queen discuss their admiration for the rock band and reflect on the group's career and music.
Followed by Classic Albums at 8pm, which looks at A Night at the Opera; documentaries Freddie Mercury: The Great Pretender (9pm) and Queen: From Rags to Rhapsody (10.45pm) and Queen - Live in Milton Keynes at midnight.
Rich Hall's Countrier Than You, 9.30pm, BBC Four
The American comedian, writer and musician explores the early origins of country music in Nashville and Austin in this superb documentary.
He visits the rustic studios where this much-loved sound was born and discovers how this genre of music has reinvented itself with influences from bluegrass, western swing and Americana.
Daytime Film Choice
Carry on Sergeant, 4.55pm, Film4
The movie that started a much-loved film franchise.
William Hartnell and the legendary Bob Monkhouse star as a military sergeant approaching retirement hopes to end his career on a high note.
He aims to see his last lot of recruits come first in an annual competition to find the best squad in the forces - but he's unprepared for the hopeless band of misfits placed under his command.
Nighttime Movie Pick
Midnight Special, 11.20pm, BBC Two
Michael Shannon, Jaeden Lieberher and Kirsten Dunst star in this offbeat sci-fi adventure about a boy who develops strange powers, attracting the attention of religious extremists.
The boy's father is determined to keep him safe, and together they go on the run from the fanatics in the hope of finding out the true purpose of his abilities - but government agents have their own plans for the child.
Click here for full TV listings