Spies get Mark Kermode's attention in Secrets of Cinema, Katherine Lynch and Twink head to Tunisia in High Road, Low Road, while Other Voices features a David Grey special...
Pick of the Day
Mark Kermode: Secrets of Cinema: Spies, 9.00pm, BBC Four
The second season of this entertaining series comes to an end as it enters a deadly world of jet-setting espionage, double agents and sinister conspiracies as he decodes that most thrilling of genres - the spy movie.
Mark Kermode explores one of the most distinctive and popular genres of all. The spy movie plays on our paranoia and feeds our fears as well as fulfilling our fantasies of secret missions and special skills. It has also given us perhaps the most famous hero in all of cinema - Special Agent 007, James Bond.
Spy movies capture a world not of black and white but many shades of grey. And while the morality is often ambiguous, the genre is full of tried and tested conventions.
Kermode opens up the cinematic agent's essential toolkit, from the spy boss to the mysterious McGuffin, surveillance techniques to a striking set of opening titles, and he traces the development of the genre from its earliest days.
Don't Miss
High Road, Low Road, 8.30pm, RTÉ One
On arriving at Dublin Airport Katherine Lynch and Twink (Adele King) discover that they are flying to Tunisia. They then draw envelopes to see whether they'll have the luxury or budget trip. Twink draws the budget trip which means Katherine will be travelling in style!
On arriving in Tunisia the pair transfer to Hammamet on the north coast for one night. They then travel to the capital Tunis for the rest of the trip. In both locations, Katherine stays in five-star hotels while Twink books into more, eh, 'authentic' accommodation.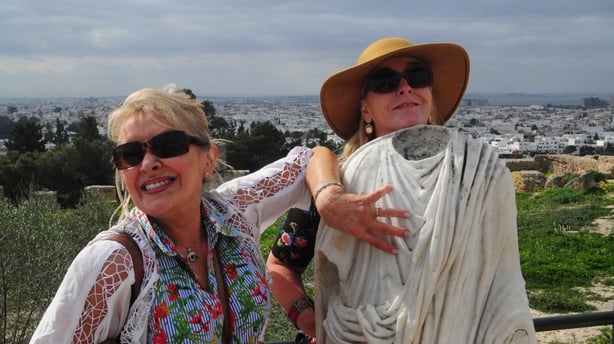 Other Voices, 11.30pm, RTÉ2
Tonight's episode is a one-off special devoted entirely to David Grey's intimate gig at St Michael's church in Ballina.
David Grey is widely regarded as one of Ireland's favourite musicians, and his White Ladder album - which is 20 years old this year - remains the biggest-selling LP in Irish chart history.
New or Returning Shows
Maxxx, 9.30pm, E4
This new comedy's about a former boy-band star who hankers after the life he once had by planning a comeback - and in a last-ditch attempt tries to rehash things with his old group, Boytown.
The show's written by and stars O-T Fagbenle, with Jourdan Dunn, Pippa Bennett-Warner, Alan Asaad, Christopher Meloni and Helen Monks.
How to Make: the Trainer, 8.00pm, BBC Four
Designer and materials engineer Zoe Laughlin dismantles and dissects three classic items to understand the wonders of form, function and material that go into making them, before building her own bespoke versions step by step.
She begins with modern classic the training shoe, meeting some of the UK's leading designers and manufacturers, as well as young inventors working on sustainable creations such as material made by bacteria and self-deodorising fabrics.
Gaeil Boston, 8.00pm, TG4
This is an investigative documentary where journalist Seán Mac an tSíthigh delves into the lives of many Irish people who now call Boston their home.
Among the people he talks to are Mairéad Kearney Shea, one of the last people to live on the Blasket Islands; Mayo man Marty Walsh whose parents are from Connemara; and Jennifer Roberts, who shared her experience of 'bussing' in Boston in the '70s.
DC's Legends of Tomorrow, 8.00pm, Sky One & NOW TV
Bit of an oddity this as it's both the start of a new season and an end to a crossover story that featured several DC shows.
Fans will be aware that pretty much nothing in the Arrowverse will be the same again as DC's Legends of Tomorrow returns with the conclusion to the earth-shattering Crisis on Infinite Earths crossover event.
Ending Tonight
Hospital, 9.00pm, BBC Two
The final episode looks at radical new treatments and surgeries offering cancer patients hopes of survival, including two-year-old Yeshua, who has a tumour in his abdomen.
Though high doses of chemotherapy have shrunk the tumour over the past six months, in order for Yeshua to survive he needs an extremely complicated 12-hour operation to remove as much of the growth as possible.
Born to be Different, 9.00pm, Channel 4
The second of two documentaries catching up with the individuals as they tackle the reality of leaving home and going it alone.
Emily is working the hospital wards as part of her course, but her disability is throwing up some challenges.
Zoe is struggling with her law degree, while things are much more serious for William and Shelbie, whose futures remain uncertain as their families battle to keep them alive.
Here's the original promo:
Repeats of the Day
Pinewood: 80 Years of Movie Magic, 10.00pm, BBC Four
Jonathan Ross gains unprecedented access to the iconic British film studio, meeting Joan Collins (below) and Barbara Windsor to discuss their experiences on set.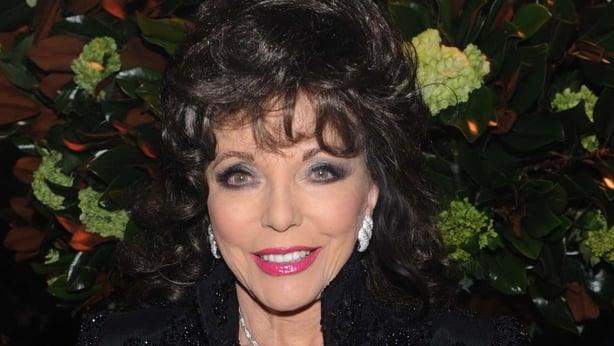 The site in Buckinghamshire was transformed into a studio during the 1930s and became home to the James Bond, Harry Potter, Superman and Carry On film series, and Ross goes behind the scenes to tackle some daring and spectacular stunts of his own.
Followed by Score: Cinemas Greatest Soundtracks at 11.00pm.
The Art of Drumming, 9.00pm, Sky Arts
Leading drummers discuss their passion for music and the fellow musicians who inspire them, demonstrating how famous beats and solos are created.
All four episodes are on tonight, back-to-back. Beat that.
Daytime Film Choice
Iron Man 2, 12.40pm, Sky Cinema Hits
Superb Marvel sequel as Robert Downey Jr returns as hi-tech tycoon-turned-superhero Tony Stark aka Iron Man.
This time around our tin-canned hero confronts a fearsome new foe in a Russian scientist using his own deadly hi-tech weapons to seek revenge.
Nighttime Movie Pick
Duck Soup, 1.30am, TCM
Very late viewing but worth the effort, or at least a record setting for another day's enjoyment.
Duck Soup is one of the greatest comedies ever made, and sees the Marx Brothers in top form as Groucho's Rufus T Firefly leads Freedonia to a pointless war against Sylvania.
It's almost a hundred years old (1933) but it still bristles with anarchic brilliance, while Groucho and Harpo's mirror scene provides one of cinema's greatest moments.
If you value your life at all, you won't miss this.
Click here for full TV listings