Grey's Anatomy returns, as does Lennie James's Save Me Too and football doc Sunderland 'Til I Die, while it's finale time for Stephen King chiller-thriller Castle Rock . . .
Pick of the Day
Grey's Anatomy, 9.00pm, Sky Witness & NOW TV
If you haven't had enough of gowns, masks and scrubbing, here's the recently-truncated season 16 of Shonda Rhymes' long-running medical drama about Meredith Grey and the medical staff at Seattle Grace Hospital.
First up in a double-episode, Jackson helps a man in a dangerous situation, and Meredith, Richard and Alex must deal with the consequences after Bailey fires them for insurance fraud.
Later, Owen struggles to deal with Tom's new position when he returns from paternity leave. Meanwhile, Meredith's recent dismissal does not stop her from diagnosing those around her.
Don't Miss
Feel Good, 10.00pm, Channel 4
Mae Martin's dramedy has been one of the better new TV shows so far this year - and it's good to see Lisa 'Smelly Cat' Kudrow back in action. She was great in The Comeback.
This week, George's reluctance to tell her friends about Mae is taking its toll on their relationship.
Later, Mae mentions her problems during her stand-up routine, and as a result she gets an offer that is difficult for her to turn down.
You can catch all episodes on either All4 and Netflix.
Máthair - Kathleen Behan, 9.30pm, TG4
This is the story of Kathleen Behan (nee Kearney), a messenger in 1916 who remained a socialist and a republican until the day she died.
Although she lived in a Dublin tenement she had a wide world view thanks to her broad knowledge of literature and history. She would take her children on historical and literary tours of Dublin, telling them of important historical events and pointing out literary sites.
This served as an education to her kids - among them legendary Dub, Brendan Behan.
The Guards: Inside the K, 9.00pm, Virgin Media One
We're up to episode four of this eye-opening documentary series about the lives and times of Gardaí based in the K district of Dublin.
This week's episode takes a look at how young people are lured into criminal gangs and the importance of the Gardaí maintaining community engagement and relationships in tackling antisocial behaviour.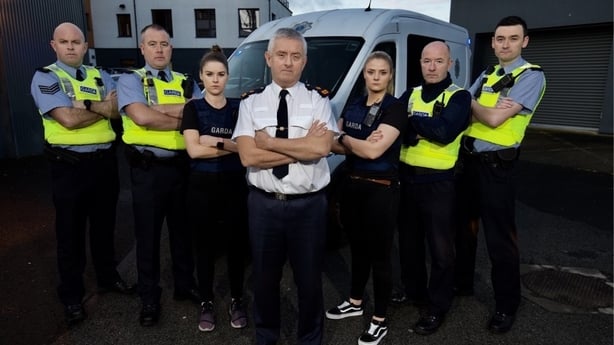 New or Returning Shows
Save Me Too, 9.00pm, Sky Atlantic & NOW TV
Return of the critically-acclaimed drama from the makers of Line of Duty, starring Lennie James and Suranne Jones.
Seventeen months after Nelly Rowe rescued vulnerable young woman Grace, he continues his desperate search to find his missing daughter, Jody.
Could Grace provide clues to Jody's fate, or will she derail Nelly's desperate quest to find his daughter - with potentially terrible consequences for him and those around him?
George Best: All By Himself, 9.00pm, BBC Four
This excellent documentary tells the story of the shy football prodigy from Belfast who became the game's first global superstar, but whose life was blighted by the unprecedented pressures of fame.
The film examines how the player dubbed El Beatle helped Manchester United to win two league titles and the European Cup, but his extravagant lifestyle led to various problems, most notably his innate alcoholism.
New to Download
Sunderland 'Til I Die, Netflix
After two consecutive seasons of abject failure, Sunderland hope to get things turned around as they face a new season in the third tier of English Football.
Nailed It! Season 4, Netflix
Welcome back to the kitchens where anyone - quite literally, anyone - can win. You couldn't bake it up, etc.
The Iliza Shlesinger Sketch Show, Netflix
Executive produced and starring comedian Iliza Shlesinger who leads her ensemble cast in this satire-filled series.
How to Fix a Drug Scandal, Netflix
Two drug lab chemists' shocking crimes cripple a state's judicial system and blur the lines of justice for lawyers, officials and thousands of inmates.
In 2013, Massachusetts State Police arrested 35-year-old crime drug lab chemist Sonja Farak for tampering with evidence: and that was only the beginning.
Over time, details emerged that Farak had been in fact using the drugs that she was tasked with testing.
Ending Tonight
Castle Rock, 9.00pm, RTÉ 2
The final double-bill and the closing episodes of this mind-melting Stephen King adaptation, with season two to follow.
First up, things get really weird as Reverend Deaver delves into his childhood trauma and experiences that shed a light on his current mental disorder.
Later, Henry decides to confront his demons and makes a big decision to shield those that he loves. The dead bodies pile up, and the central mystery is resolved. I think.
Growing Up Gifted, 9.00pm, BBC Two
The conclusion of the documentary follows three gifted teenage girls, Anne Marie, Jada and Shakira, as they make decisions about their futures.
In Port Talbot, Anne Marie is more settled after moving in with her best friend. Meanwhile, Jada is set on taking her A Levels at grammar school, and Shakira has got to make up lost ground.
Repeats of the Day
Buster Keaton: The Genius Crushed by Hollywood, 8.00pm, Sky Arts
Sky Arts has been great on the fascinating early days of Hollywood and here's how deadpan silent film star Buster Keaton went from being one of Hollywood's brightest talents in the mid-1920s to becoming a sad, solitary alcoholic by 1933.
Just take a look at his genius:
Death in Paradise, 12.00pm, 1.20pm, 2.40pm, Alibi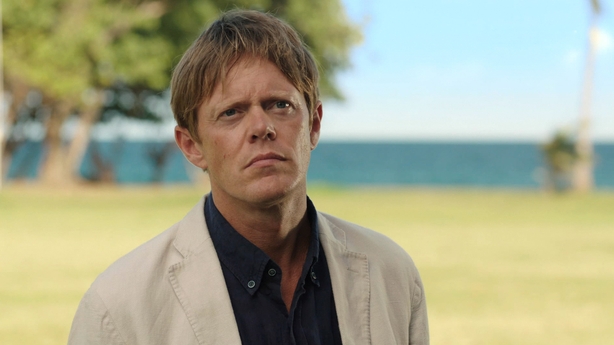 This show rivals Doctor Who for the amount of faces that have played the lead role. But this light-hearted Caribbean crime drama has always been an engaging Agatha Christie-like distraction.
Here, Alibi show three episode in a row from the Kris Marshall period, starting off with flight attendant getting poisoned during her crew's overnight stay on the fictional island of Saint Marie.
Afternoon sorted.
Daytime Film Choice
Singin' in the Rain, 3.10pm, Sky Cinema Greats
This is not just a wonderful musical, it also satirises as it captures Hollywood as cinema went from silent to talkies in the late 1920s, destroying many careers along the way.
Gene Kelly stars as Don Lockwood, a silent-movie star who tries to win the heart of Debbie Reynolds' aspiring actress, Kathy Selden. Jean Hagen and Donald O'Connor also star in this exhilarating and irresistible MGM classic.
Nighttime Movie Pick
Se7en, 10.00pm, Sky Cinema Thriller
David Fincher's hugely impressive thriller stars Brad Pitt, Morgan Freeman, Gwyneth Paltrow and Kevin Spacey.
An old-school detective and his headstrong new partner discover a connection between two unusually horrific murders, and realise they are on the trail of a serial killer whose MO focuses on the seven deadly sins.
And the longer the cops pursue the murderer, the more twisted and disturbing the killings become.
Click here for full TV listings