Burnt by the Sun looks at Irish overseas property nightmares, there's a new Michael Jackson documentary, the superheroes are back on Sky, and it's bye-bye to Blood . . .
Pick of the Day
Burnt by the Sun, 9.35pm, RTÉ One
This two-part series tells the stories of many Irish people whose dreams became a nightmare after a frenzy of buying overseas properties during the Celtic Tiger years.
As financial institutions indiscriminately threw money at everyone for this second dream property, broadcast and print media enticed and prodded many people to get on the property ladder or be left behind.
But no sooner had people handed over money they didn't really have, the bubble burst and the hopes and dreams of thousands of Irish people who invested in overseas properties ruptured with it.
Here, Irish people who bought in Spain, France, Italy, Turkey, Bulgaria, the Dominican Republic and India share their stories.
Don't Miss
The Real Michael Jackson, 9.00pm, BBC Two
Jacques Peretti investigates the pop star's character, going back to his beginnings, charting his rise and fall and seeks a fuller picture of this complex, contradictory man by exploring what clues were missed.
He examines how Jackson became what he was, looks at whether he manipulated his fame and the entertainment machine to conceal the truth, and explores what the audience's part was in it all.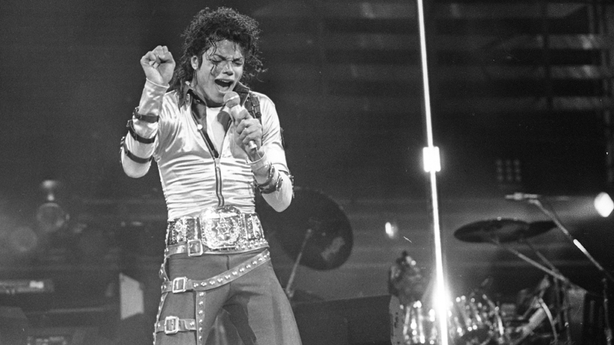 New or Returning Shows
Supergirl, 9.00pm, Sky One & NOW TV
The DC universe returns to Sky One after the winter break, and - mirroring real life - the crisis has arrived. Supergirl leads the way in a multi-part crossover event beginning this week.
The Monitor sends Harbinger to gather the worlds' greatest heroes - Supergirl, The Flash, Green Arrow, Batwoman, White Canary, The Atom and Superman - in preparation for the impending Crisis. With their worlds in imminent danger, the superheroes suit up for battle while J'onn and Alex recruit Lena to help them find a way to save the people of Earth-38.
Continues tomorrow on The Flash.
First Dates Abroad, 8.00pm, E4
It's the seventh season of E4's look at how other countries do the First Dates franchise as the show returns to Australia once more.
In this episode, 29-year-old Italian-born electrician Daniel is looking for a lady into 'tradies' (ie: tradespeople). He's proud of his European roots and would like to find a woman with a similar background.
Enter, 30-year-old half Italian Alex, who has a thing for tradies and is looking for someone to share her life. The couple hit it off straight away and as soon as he finds out she's Italian, he's sold.
You know the drill, Jill:
London Kills, 2.15pm, BBC One
This daily crime drama about an elite murder investigation squad in London would normally be off most people's radar, but season two arrives to a vastly increased home audience.
The story unfolds as builders find a body buried in the back yard of a Camden house once lived in by students. The murder investigation team's DS Vivienne Cole (Sharon Small) and DI David Bradford (Hugo Speer) soon learn the dead lad had mental health issues - and a collection of so-called friends.
New to Download
Jumanji: The Next Level, Sky Store
Dwayne Johnson, Kevin Hart, Jack Black and Karen Gillan slip back into their avatar guises and start a new game in this sequel to Jumanji: Welcome to the Jungle.
When Spencer dives back into the world of Jumanji, best pals Martha, Fridge and Bethany follow him into the game to bring him home.
But now the game is broken, and things are getting glitchy. With everything the friends know about Jumanji about to change, there's even more danger to overcome. Better grab a few extra lives.
Ending Tonight
Blood, 9.00pm, Virgin Media One
Paul's killer will be revealed in this season two finale of the drama starring Adrian Dunbar.
Following on from her father's arrest, Fiona speaks to Detective Breen again, filling him in on the events of the last few weeks. Fiona has also received some troubling updates from her doctor, and Paul is not handling the news well.
Between the stress of his homelife and being pushed around by Kian's gang at the farm, Paul is on a knife's edge. His behaviour is erratic and reckless but will Jim's arrival make matters even worse?
With Jim in his crosshairs, Dez puts the final pieces of the puzzle together.
By the way, the entire series is now available to watch as a box set on the Virgin Media Play platform.
Only Connect, 8.00pm, BBC Two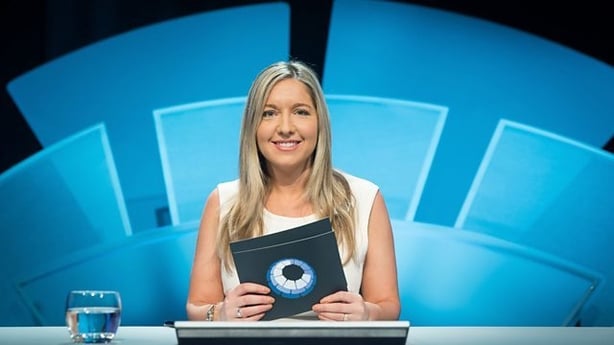 Victoria Coren Mitchell asks the questions in the season finale of the quiz, with two teams battling it out to succeed last year's winners the Dicers and become champions.
The teams must use patience, lateral thinking and sheer inspiration to make connections between groups of four things that may at first appear not to be linked, with one set comprising Take On Me, Super Mario 64, Voyage of the Dawn Treader, and Mary Poppins.
Repeat of the Day
Melissa and Joey, 2.00pm, E4
This enjoyable US sitcom was basically ignored on this side of the Atlantic, but it's well worth a look as the two leads work so well together..
The series follows politician Mel Burke (Melissa Joan Hart, aka Sabrina the Teenage Witch) who hires Joe Longo (Joey Lawrence), to look after her niece Lennox Scanlon (Taylor Spreitler) and nephew Ryder Scanlon (Nick Robinson) after a Ponzi scheme leaves Joe broke.
If you enjoy it, you can then watch two episodes a day from 2pm on weekdays.
Daytime Film Choice
Date Night, 3.45pm, Sky Comedy
This 2010 comedy stars Steve Carell and Tina Fey as a couple who get caught up in a case of mistaken identity while on a date.
It's not the greatest romcom ever made, but the two leads are always a good watch, and it rattles along nicely. Add some popcorn and a partner and you'll have a good night out at home in the afternoon.
Nighttime Movie Pick
True Romance, 9.00pm, Sony Movies
Here's a dynamic drama written by Quentin Tarantino and directed by Tony Scott, the younger brother of Ridley Scott.
Christian Slater and Patricia Arquette head a great ensemble cast that includes James Gandolfini, Dennis Hopper, Michael Rapaport, Bronson Pinchot, Val Kilmer, Gary Oldman, Brad Pitt, and Christopher Walken.
The plot follows an ex-call girl (Arquette) and her husband (Slater) on the run from the Mafia after stealing a shipment of drugs from her former pimp.
Click here for full TV listings