Derry Girls star Nicola Coughlan has said there would be murder if the gang were quarantined together during the Covid-19 emergency.
Coughlan, who plays Clare in the hit comedy, joined the Late Late Show from her home in Galway on Friday night, and was asked by host Miriam O'Callaghan how the Derry Girls characters would cope with the current situation.
"If they were quarantined together I think one of them might end up dead!" laughed Coughlan. "I don't know if that would go very well!
"I imagine Clare would panic her way through it. I think she'd have the full hazmat suit on with the mask, you know, helmet, everything!
"I think Erin would be trying to regale them with poetry. I think Michelle would definitely have a secret stash of vodka! I think James would probably keep a level head and try and see them through it. And I think Orla wouldn't know what's going on!"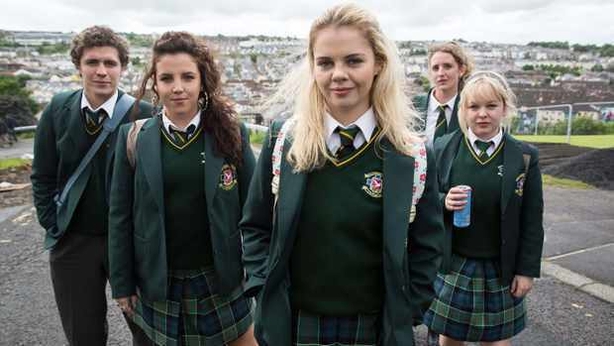 Coughlan said that, for her, anxiety about Covid-19 "comes in waves".
"Sometimes you can forget it's all going on and you're like, 'Oh, it's fine'. And then you go, 'Gosh, this is everyone.'
"But I suppose we have to find comfort in that, rather than be stressed about it... It will end, it won't be forever, and it's important to think that."