Brooklyn Nine-Nine returns for a soaraway seventh run, there's a new makeover show with Rylan Clark-Neal, while movie geek Mark Kermode looks at British historical movies. Meanwhile, it's goodnight and good luck to First Dates Ireland . . .
Pick of the Day
Brooklyn Nine-Nine, 9.00pm, E4
Season seven of this hugely enjoyable US sitcom about Jake Peralta (Andy Samberg), an immature but talented NYPD detective in a New York police precinct, comes to E4 with a double episode.
First up: Jake leads a manhunt after an assassination attempt on a city councillor. Meanwhile Holt adjusts to his new position as a uniformed officer.
Later, a new captain (yep, another one) at the Nine-Nine attempts to ingratiate herself with Jake and the squad by inviting them over to her house for a dinner party.
New or Returning Shows
You Are What You Wear, 8.00pm, BBC One
This promises to be a fresh new take on the fashion makeover format with Rylan Clark-Neal at the helm of what the Beeb's dubbing as 'the department store of dreams.'
This week sees Chris, a six-foot-five personal hygiene salesman who only wears black, looking to inject some colour into his wardrobe. Manny from Leeds - five-foot-three - has been wearing children's sized clothes for years and is looking for a sassy grown-up style.
Born to Be Different, 9.00pm, Channel 4
Part one of a two-part documentary catching up with the children featured in the on-going series as the peculiar kids in focus enter adulthood.
Zoe is moving out for the first time to start a law degree, Hamish is moving into a student house in New Zealand while training for the Paralympics, and William has moved to his own flat with a care team.
Here's the original promo:
The Pet Talent Agency: Barking Mad, 10.00pm, Channel 4
Just what you need: a documentary following Karen Chamberlain, owner of the Barking Mad pet talent agency, which supplies everything from cute dogs to cuddly cats for films, TV and ad campaigns.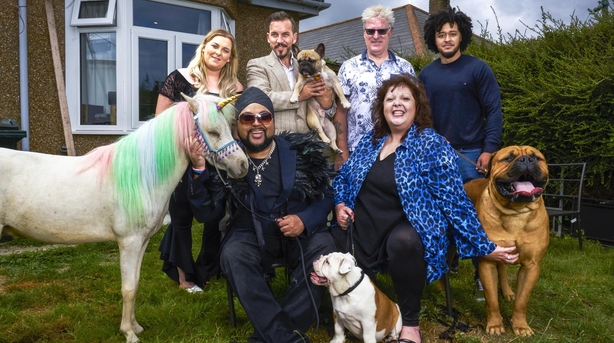 After a troubling dry spell at the agency, Karen and husband Pete's dwindling savings account is keeping the company afloat, so it's make-or-break time for the couple.
Will a Guinness World Record attempt for Lorraine Kelly, and a high-profile job for a potential new London mayor, help improve the agency's fortunes?
New to Download
Unorthodox, Netflix
The plot here revolves around a young woman who flees to Berlin from an arranged marriage in Brooklyn. A good choice, you'd imagine.
Initially, things seem to be fine - but then her past catches up with her.
Black Lightning: Season 3, Netflix
Cress Williams (Prison Break) brings DC's first major African American superhero to life in this multi-layered series, now returning for a third run.
Ending Tonight
First Dates Ireland, 9.30pm, RTÉ2
In the finale of season five, Mateo welcomes the final daters to the restaurant of love.
It's double trouble when father and daughter Richie (62) and Laura (33) from Tipperary come looking for love.
Also: creche manager Laura dates Malaysian chef Harvinder (38) from Galway while Richie charms bookies' clerk Maura (61) from Cavan by serenading her over dinner.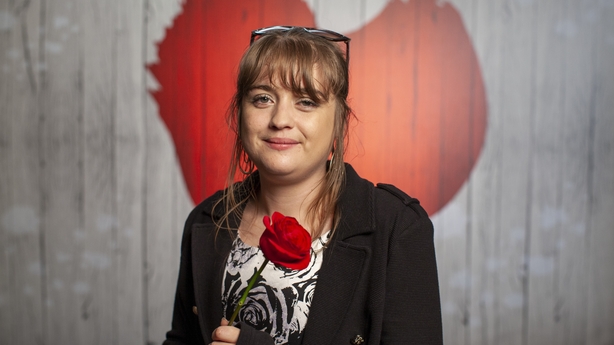 Single mum and rapper Rebecca (27, above) from Donabate and tattooed muso Derek (32) from Crumlin are both Dubliners with a shared passion for music. Their conversation deepens somewhat when Rebecca tells him of her time being homeless.
Beauty therapist and cancer survivor Lynsey (31) from Longford meets marathon man Liam (34) from Westmeath. But will his Coppers Gold Card be enough to impress her – given that she already has one herself?
Don't Miss
Mark Kermode's Secrets of Cinema, 9.00pm, BBC Four
Last week's season two opening episode was an enjoyable, idiosyncratic and fairly balanced look at superheroes - but tonight the focus is on British historical movies.
"History," says Mark Kermode, "is the quintessential British film genre." And then goes about the business of proving it.
He looks at some of the best films about British history in the order of when they are set. Each period is almost a genre in itself - and facts are rarely allowed to stand in the way of a good story or striking image.
Repeat of the Day
Comedy Legends, 8.00pm, Sky Arts
This week's repeat sees Barry Cryer - who has written for many noted performers, including Dave Allen, Jack Benny, Tommy Cooper, Bob Hope and Richard Pryor - pay tribute to legendary US comedian George Burns (who he also worked with), best known for his long-running radio and TV shows with wife Gracie Allen.
If you enjoy comedy, you'll love this show.
Here's George in action in his 90s:
Movie Pick
Idiocracy, 12.35am (Friday), Film4
It's a bit on the late side - but sure that's what the red button's for. Record and watch this comic gem over the weekend. Things have changed so much in recent years that you could say Mike Judge's film is like a documentary.
Luke Wilson plays a US Army private declared the 'most average' soldier (ie; dumb) and cryogenically frozen in a secret experiment. Something goes wrong and he wakes up 500 years later in a world so stupid that he's the smartest man alive.
And yet, he's still not as dumb as many of the current leaders in the real world.
Let's face it folks - we're screwed.
Click here for full TV listings