Our Girl star Michelle Keegan has said her house has never been so clean since having to stay at home due to the Covid-19 crisis.
With her final season as the star of military thriller Our Girl beginning on BBC One tonight at 9:00pm, Keegan joined ITV's This Morning via Skype on Tuesday, batting away compliments about the tidiness of her house as she discussed leaving the show, and how she has been spending her days during the current crisis.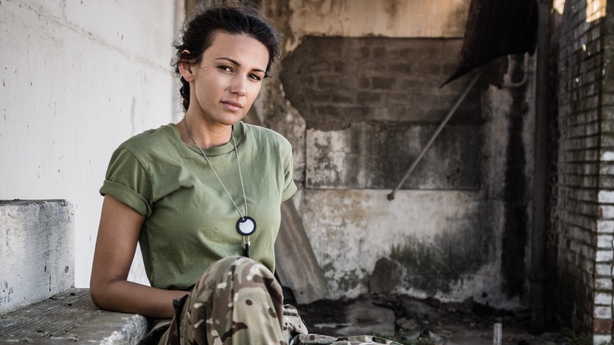 "I'm keeping busy," she told hosts Phillip Schofield and Holly Willoughby. "I've been doing jigsaws non-stop - big fan of jigsaws now! I've been doing home workouts, obviously taking the dogs for a walk in places where no-one else is. And, as I said, cleaning the house. My house has never looked so clean. Ever!
I'm enjoying being home and being with my dogs and Mark [Wright]."
Keegan said her decision to leave Our Girl after four years filming in South Africa, Malaysia and Nepal was partly due to her desire to spend more time at home.
"It was to explore other opportunities, and you are away from home for quite a long time," she continued. "It was a hard decision, because I absolutely loved the job... It's one of them bittersweet things, really. It's very hard, but I've also been able to travel the world and see places that I never would have thought I could go."