New streaming giant Disney+ arrives today! Elsewhere, Catherine Fulvio, Luther and Our Girl return, while it's cheerio to Curb Your Enthusiasm and Better Things . . .
Pick of the Day
The Mandalorian, Disney+
Presumably to the delight of many stressed-out parents, Disney's new streaming service launches in Ireland today.
Disney+, which is the latest service to rival the likes of Netflix and Amazon (but obviously for a young and family-centred demographic), will be home to films and shows from Pixar, Marvel, Star Wars and National Geographic, as well as Disney.
One of the highlights on opening day is the arrival of the first two episodes of The Mandalorian, with the third released on Friday, March 27.
The Star Wars spin-off has been the biggest hit so far for the streaming service since its launch last year in the US.
The story of a lone helmeted gunfighter in the outer reaches of the galaxy, played by Pedro Pascal, features the internet phenomenon Baby Yoda, officially known as The Child.
The pint-sized green, big-eared creature has become a viral hit since the series landed in the USA.
New or Returning Shows
Tastes Like Home, 8.00pm, RTÉ One
Catherine Fulvio's back for a fourth season of the show where she recreates familiar recipes for Irish expats, beginning by heading to Paris to make a Drimnagh woman's favourite dish of stout-soused herrings.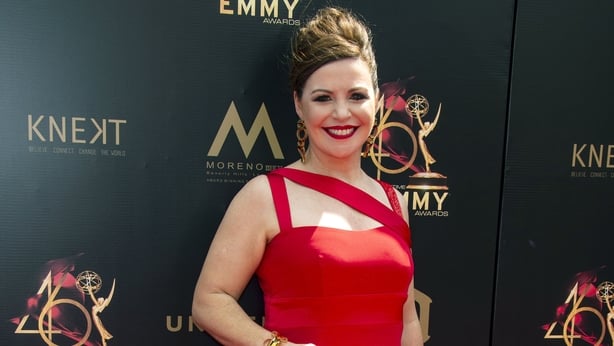 Luther, 10.15pm, RTÉ One
The always engaging Idris Elba returns as DCI John Luther as a series of monstrous and seemingly indiscriminate killings become ever more audacious and public.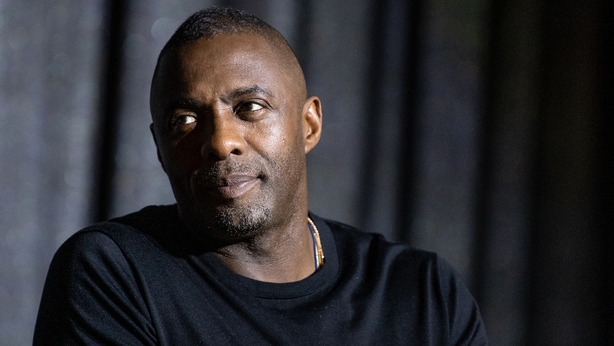 Luther and new recruit DS Catherine Halliday are confounded by a complex tangle of leads and misdirection that seems designed to protect an untouchable corruption.
But, even as the case brings him closer than ever to the true face of evil, a reluctant Luther is forced to confront the unburied demons of his own recent past.
Comedy Against Living Miserably, 9.00pm, Dave
Dave's latest collaboration with the mental health charity Calm is a stand-up comedy special, hosted and headlined by Joel Dommett, with support from Kiri Pritchard-Mclean, John Robins and Judi Love.
Our Girl, 9.00pm, BBC One
Michelle Keegan's back for fifth season as female soldier Georgie Lane in this soapy drama.
Georgie chooses to remain in the UK in a training role as 2 Section prepares to return to Afghanistan, sending a trainee medic in her place.
But when her protegee's confidence slips in the face of the challenges she faces, Georgie feels compelled to join the new recruits in need of her support.
Take it to the Limit - A Celebration of the Eagles, 9.30pm, TG4
The Glór Tíre semi-finals which were to take place live have been postponed, so TG4 will instead air this tribute to The Eagles.
Johnny Brady, Simon Casey, Nigel Connell and The Sheerin Family Band come together to pay homage.
This show completely sold out on its debut tour back in November 2018. Since then, word about the show has spread throughout the country and created a lot of excitement. Their Spring 2019 was also a sell-out success.
New to Download
The Simpsons, Disney+
The new Disney+ streaming site features more than 500 films and more than 300 series, including 600 episodes of The Simpsons. That's 20 episodes a day for a month, if you're so inclined.
As well as our yellow friends from Springfield, Disney+ includes 26 original series and movies such as High School Musical: The Musical: The Series, The World According To Jeff Goldblum, Lady and the Tramp and The Imagineering Story.
Original series will have episode one available at launch and new episodes will be released weekly, and available on the service every Friday at 8am.
Ending Tonight
Curb Your Enthusiasm, 9.00pm, Sky Comedy & NOW TV
Season ten of Larry David's marvellously mortifying comedy ends with a double episode.
The season's been dominated by Larry's battle of wills and cocoa beans with Mocha Joe.
Will the Latte Larry's spite store succeed in bringing down his enemy's cafe? Or will it be yet another bitter defeat for our misanthropic hero?
Once it's funny, who cares?
The L Word: Generation Q, 9.00pm, Sky Atlantic & NOW TV
Tensions run high in the first season finale as Bette and Dani await the election results.
Shane and Quiara go through a difficult challenge, Alice takes a big swing on her show, and Sophie and Dani consider another big step in their relationship.
Better Things, 11.15pm, BBC Two
It's the season three of Pamela Adlon's wry look at motherhood in Hollywood for a middle-aged single mother with three kids - all girls.
Sam is disappointed that Frankie has been missing from home for eight days without contacting her, but is relieved to be receiving messages from her daughter's friends.
Meanwhile, Dr Miller suggests she focuses on her other daughters.
Don't Miss
Mrs. Fletcher, 10.15pm, Sky Comedy & NOW TV
The first two episodes of this sex-obsessed dramedy (basically a middle-aged Fleabag) have been really good, with Katherine Hahn outstanding as the eponymous, 40-something empty-nester.
Brendan visits a peer support group and makes a new friend. Meanwhile mother Eve - after a troubling encounter with her ex- husband, Ted - bonds with her community college writing class at a local bar.
Click here for full TV listings