There are more Big Ideas on Changing Ireland, Made in Chelsea is back, Jamie Oliver has recipes for the times we're in - and there's a documentary about that Putin fella . . .
Pick of the Day
Changing Ireland: My Big Idea, 8.30pm, RTÉ One
FoodCloud is one of this week's Big Ideas and it's working towards a world where no good food goes to waste.
At the FoodCloud Hub in Tallaght - one of three across Ireland - isTony, one of the delivery drivers. He's loading his van for a Rescue Run with a combination of food from the hub and small daily donations from supermarkets that he'll collect on his way.
The food then will be delivered to charities around Dublin, who will put them to good use.
Also tonight: Kilcock Men's Shed, which has become a focal point of the local community. Alongside their woodwork and gardening, the men even have a choir that has performed around Ireland.
In the shed, we meet musical sisters Claire and Eimear Crehan, whose connection to the shed came through their late father.
New or Returning Shows
Made in Chelsea, 9.00pm, E4
If you want to completely switch off from the realities of You Know What, you could do a lot worse than the long-running reality show about London's vacuous young elite.
OGs Ollie and Binky are back, and the gang get together for a catch-up dinner.
Talk turns to the mischief and mayhem they have created, and Ollie gets emotional as he tells all about his recent romance and surprise engagement to long-time friend Gareth.
Elsewhere in SW3, Jamie and Habbs are back on track after their dramatic reconciliation in Buenos Aires. Could cohabiting be on the cards as they view a plush potential pad?
Here's some of what happened last time around:
Crimecall, 9.325pm, RTÉ One
In a special programme broadcast live from Garda Headquarters in Dublin's Phoenix Park, presenter Sharon Ní Bheoláin (below) will be joined by Deputy Commissioner for Policing and Security, John Twomey, to hear the latest updates on how An Garda Siochana is responding to the virus outbreak.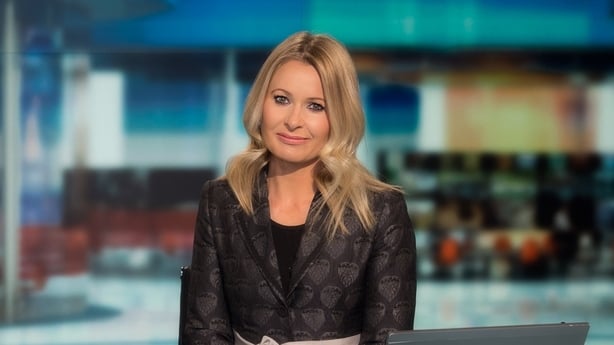 Escape to the Chateau: DIY, 4.00pm, Channel 4
Season four of this quirky, ultra-niche series about crazy English people buying and running chateau businesses in France. Deffo a buyer's market now!
Dick Strawbridge and his wife Angel offer advice and practical help and in this first episode, DIY-fanatic Fiona contends with sub-zero temperatures as she sets out to renovate a chateau bedroom for her daughter Rochelle, who's due to visit in two months' time.
Jamie: Keep Cooking and Carry On, 5.30pm & 8.30pm, Channel 4
It had to happen, and Jamie Oliver's gotten in there first with this show offering recipes, tips and hacks, 'specifically tailored for the unique times we're living in'.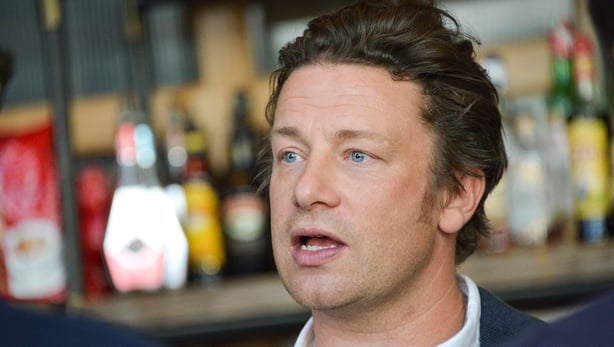 The aim is to teach viewers how to make the most of our kitchen staples and how to be creative with whatever ingredients are available and regardless of your budget.
He'll also have ideas on what to do with forgotten frozen food, to recipes drawn entirely from the store cupboard.
Dispatches: Sex, Money & Power - The Dirty Secrets of Davos, 11.00pm, Channel 4
The World Economic Forum (WEF) in Davos likes to think of itself as the premier global event for politicians, business leaders and celebrities to put the world to rights.
It also boasts of a commitment to the empowerment of women. But what's the reality?
Cate Brown investigates allegations of sexism, harassment and even sex workers operating in Davos during the WEF.
Operating undercover, reporters infiltrate the event and hear testimony from female visitors who are fed up of their treatment by men.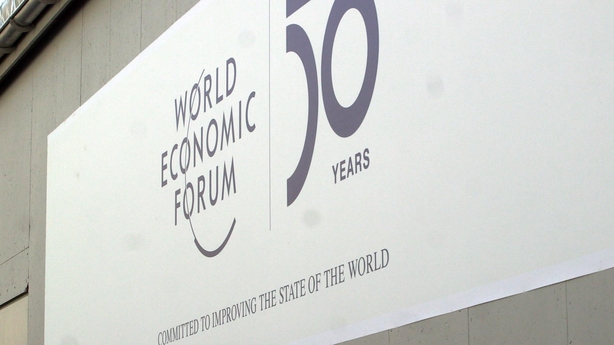 Toxic Town: the Corby Poisonings, 9.00pm, BBC Two
The untold story of Britain's worst fetal poisoning scandal since thalidomide, when a group of ordinary mothers took on the establishment and won.
At the heart of the story is a group of young mothers with children with hand and feet deformities fighting hard for answers, a ruthless local council and a tenacious human rights lawyer who took on a near-impossible ten-year battle.
New to Download
Charlie's Angels, Sky Store
Director Elizabeth Banks takes the helm as the next generation of Angels take flight.
Kristen Stewart, Naomi Scott, and Ella Balinska are working for the mysterious Charles Townsend, whose security and investigative agency has expanded internationally.
With the world's smartest, bravest, and most highly trained women all over the globe, there are now teams of Angels guided by multiple Bosleys taking on the toughest jobs everywhere.
Ending Tonight
Age of the Image, 9.00pm, BBC Four
James Fox examines how images have become more powerful – and less trusted – than ever before, from hyper-real paintings to movie special effects and deepfakes.
In an era of easy image manipulation - from Photoshop and green screens to deepfake technology – can we really trust what we see?
Don't Miss
Putin: A Russian Spy Story, 9.00pm, Channel 4
Here's how Vladimir Putin brought his knowledge of spy-craft to bear on his leadership of Russia, how his personal experiences have influenced his politics and how modern Russia has been created through an acute sense of betrayal, pride and anger.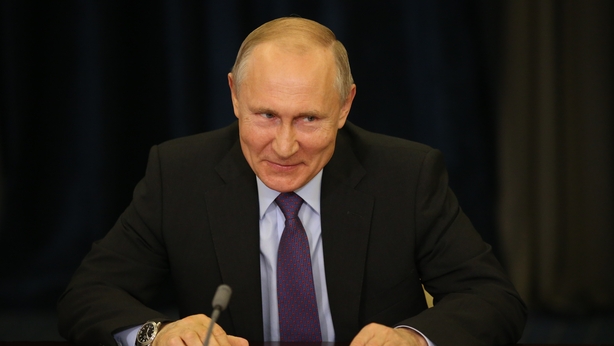 The programme takes viewers on a journey into the mind of one of the 21st century's most influential leaders, offering a portrait of a politician who modelled himself on the Russian James Bond - more Blofeld, from where I'm looking - and whose presidency reads like a spy thriller.
Westworld, 9.00pm, Sky Atlantic
The good news is that Thandie Newton's awakened robot host Maeve make an appearance this week, and it promises to be a great return for the show's most interesting character.
Waking up in an entirely new theme park - a World War Two fantasy land called WarWorld - Maeve has to team up with some old friends to battle her way out, but in a story full of twists and turns it's no easy journey.
Click here for full TV listings