Johnny Depp's libel claim against The Sun newspaper has been postponed due to the global coronavirus crisis.
The Pirates Of The Caribbean star is suing the tabloid's publisher, News Group Newspapers (NGN), and its executive editor, Dan Wootton, over an April 2018 article which referred to the 56-year-old as a "wife-beater".
A two-week trial was due to start in London on Monday, at which the actor, his ex-wife Amber Heard and a number of Hollywood figures would have had to give evidence.
But Mr Justice Nicol, who was to hear the case, said on Friday that he had "reached the reluctant conclusion" that the trial would have to be adjourned as a result of the Covid-19 pandemic.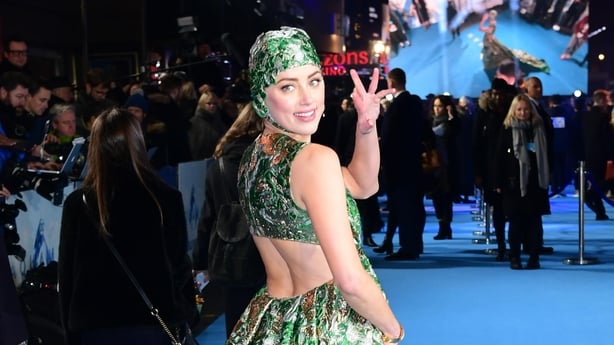 The judge said two of Mr Depp's legal representatives have already had to self-isolate, adding: "No-one can predict whether others involved in the case, and I do not exclude myself, will either become infected or need to self-isolate because . . . they have come into contact with someone who has or may have the virus."
He said travel restrictions between the UK and France, where Mr Depp is currently, and the USA, where Ms Heard lives, were a further factor in his decision.
The judge also said it would be more difficult to assess key witnesses over video-link and that having evidence heard in different ways would be "most undesirable".
There would also be problems with witnesses in California giving evidence "in the middle of the night", given the time difference, he told the court.