The middle finger of Johnny Depp's left hand is at the centre of his libel battle against The Sun newspaper.
There are two "diametrically opposed" accounts of how the 56-year-old actor lost the top of that finger in a heated row with ex-wife Amber Heard.
The Pirates Of The Caribbean star is suing News Group Newspapers (NGN), the publishers of The Sun, and its executive editor Dan Wootton, over an April 2018 article which alleged he was violent and abusive towards Ms Heard and referred to him as a "wife-beater".
At a preliminary hearing on Wednesday, NGN's barrister Adam Wolanski QC said Mr Depp lost the top of his finger "whilst in an alcohol and drug-addled rage against Ms Heard" when the pair were on holiday in Australia in March 2015.
He told the court Ms Heard (33), who is giving evidence in support of The Sun's defence, alleges Mr Depp had "shoved Ms Heard into a ping-pong table", grabbed her and then "tore her nightgown" before he "slammed her against the countertop and strangled her".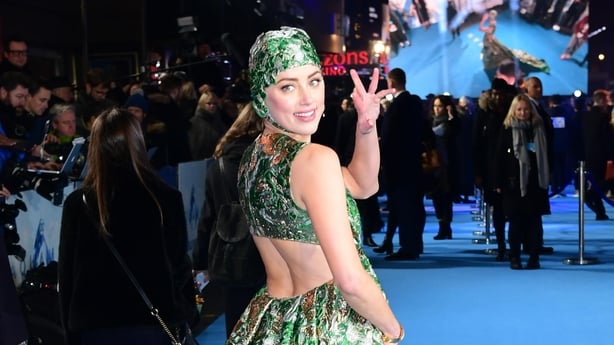 She claims that during the attack, which left her "scared for her life", Mr Depp "severely injured his finger, cutting off the top" while he was smashing a telephone against a wall, Mr Wolanski said.
Mr Depp, however, claims Ms Heard threw a glass bottle at him which smashed and fractured his finger before she "put a cigarette out on the claimant's right cheek".
Mr Wolanski said there were "diametrically opposed accounts of what happened" in Australia, and submitted that two "highly damaging" text messages sent by Mr Depp to his personal doctor, Dr David Kipper, later in March 2015 undermined his account.
One message sent shortly after the incident read: "I cut the top of my middle finger off... What should I do!?? Except, of course, go to a hospital... I'm so embarrassed for jumping into anything with her... F*** THE WORLD!!! JD."
A second message, sent around two weeks later, read: "Thank you for everything. I have chopped off my left middle finger as a reminder that I should never cut my finger off again. I love you brother. Johnny."
Mr Wolanski said the texts had been disclosed in a separate libel case between the pair in the US but had only recently been disclosed to NGN's lawyers, which he said demonstrated "the claimant just cannot be trusted when it comes to disclosure".