If you're going to spend a lot of time between now and Sunday on the sofa, here are some telly tips to keep your remote good and busy . . .
Pick of the weekend
Dancing with the Stars, 6.30pm Sunday, RTÉ One
It's the penultimate show of what's arguably been the best season of DWTS so far and there's nothing to choose between the remaining contestants: Lottie Ryan, Aidan Fogarty, Grainne Gallanagh and Ryan Andrews.
As usual, Jennifer Zamparelli and Nicky Byrne co-host the show, with judges Brian Redmond, Loraine Barry and Julian Benson marking the four remaining pairs before one is eliminated in the dance-off.
New or Returning Shows
Trigonometry, 11.00pm Sunday, BBC Two
Accomplished chef Gemma and her paramedic boyfriend Kieran live together in West London above Gemma's café. Kieran and Gemma are madly in love.But unfortunately, love alone can't pay café suppliers, or London rent.The pair are barely making ends meet, and their different shift patterns mean they're like ships in the night.
To ease some financial pressure, they've decided to take in a lodger.Enter Ray - a former world-class synchronised swimmer, whose arrival with a Volvo full of baggage commences a modern-day love story that will change the trio's lives - and how they view relationships - forever.
RTÉ Choice Music Prize, 11.15pm Sunday, RTÉ2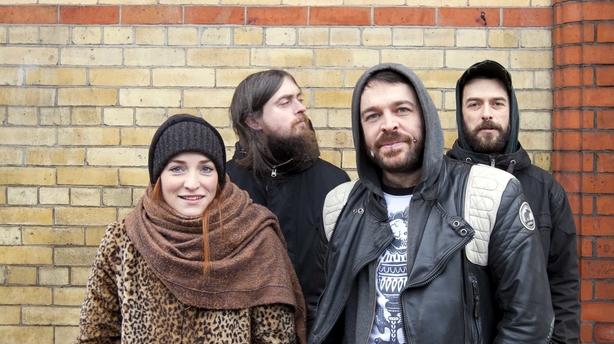 Highlights of the music awards celebrating the best in Irish music, held in Vicar Street, Dublin, where artists up for best album include Fontaines DC, Girl Band, Lankum (above) and Soak.
Sport Relief, 7.00pm Friday, BBC One
Gary Lineker and Paddy McGuinness will be joined by new faces Alex Scott, Oti Mabuse, Emma Willis, Tom Allen, Maya Jama and Rylan Clark-Neal to present Sport Relief 2020, live from Salford.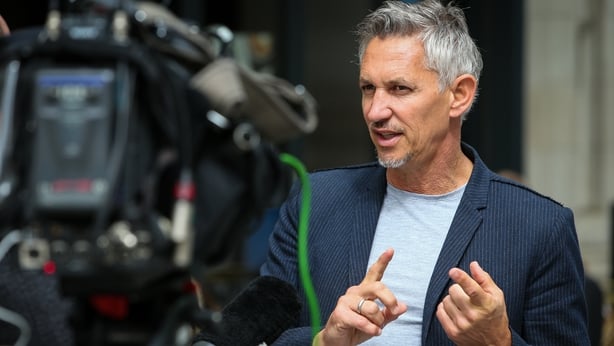 The show will also feature a stellar line-up of hilarious sketches including Line of Duty and a parody of Killing Eve.
Before We Die, 11.00pm Sunday, Channel 4
It's the second season of the powerful crime thriller from Sweden in which a detective works with police informants in criminal organisations.
Detective Hanna Svensson is looking for the officer who is leaking information and in her hunt for the truth, and she's prepared to be as ruthless as ever with the lives of other people.
New to Download
Elite: Season 3, from Friday, Netflix
When another classmate is killed, a new investigation ensues. The students look toward their future, while the consequences of the past haunt them.
Women of the Night, from Friday, Netflix
Haunted by a shadowy past, the wife of a rising star in Amsterdam's mayoral office finds herself drawn into the city's underworld of sex and drugs.
Kingdom: Season 2, from Friday, Netflix
The zombie period drama set in Korea's Joseon era returns for a sophomore run.
Lost Girls, from Friday, Netflix
Amy Ryan and Gabriel Byrne star in this tale of a mother's quest to find her missing daughter, which uncovers a wave of unsolved murders in this drama based on a true story.
Ending this Weekend
The Big Narstie Show, 11.05pm Friday, Channel 4
Jonathan Ross, rapper Tinie Tempah, comedian and actor Asim Chaudhry, comedian Desiree Burch and writer Benjamin Zephaniah feature in the final episode in the third series of their late-night anarchic chat, comedy and music show.
Réalta agus Gaolta, 8.30pm Sunday, TG4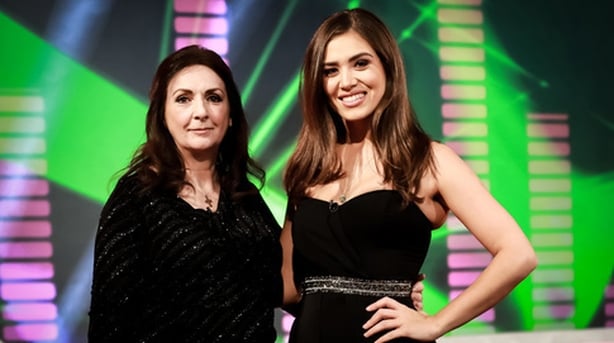 In the finale, the four remaining families take to the stage for the last time, as the search for Ireland's most talented family concludes.
Last Tango in Halifax, 9.00pm Sunday, BBC One
Gillian (Nicola Walker, pictured) is pushed to breaking point at the farm, and Caroline finds herself at the heart of an unlikely love triangle.
Ted (Timothy West) goes on an adventure, whilst Alan (Derek Jacobi) and Celia (Anne Reid) find reason to laugh together again. But sobering news awaits.
Don't Miss
Miles Davis: Birth of the Cool, 9.00pm, BBC Two
Featuring never-before-seen archival footage, studio outtakes, and rare photos, this documentary tells the story of jazz trumpeter Miles Davis.
His bold disregard for tradition, his clarity of vision, his relentless drive and constant thirst for new experiences made him an inspiring collaborator to fellow musicians and a cultural icon to generations of listeners.
It made him an innovator in music - from bebop to cool jazz, modern quintets, orchestral music, jazz fusion, rock 'n' roll and even hip-hop.
Weekend movies
The Lion King, from 8.00pm Friday, Sky Cinema Premiere & NOW TV
Having already brought The Jungle Book to life, director Jon Favreau revitalises another classic Disney animation.
The story of Simba the lion cub is brought to life in a way never seen before, with the whole African Savannah, and all the life it teems with, recreated with photo realistic accuracy.
Robert the Bruce, from Saturday, Sky Cinema Premiere & NOW TV
As Scottish king Robert the Bruce, Angus Macfadyen reprises his role from Mel Gibson's 1995 Oscar-winning epic Braveheart to create an unofficial sort-of sequel.
This hard-hitting historical epic covers the turbulent time after William Wallace's uprising, as Robert crowns himself King and takes the ambition of Scotland's freedom as his own.
A Quiet Place, 9.00pm Saturday, Channel 4
John Krasinski directs and stars with Emily Blunt in this tense horror about a family struggling to survive post-apocalypse in a world populated by aliens who can't see but can hear even the slightest whimper.
Something big has happened, a global disaster of some kind and now the tattered remains of civilisation are being stalked by extra-terrestrial monsters who are ravenously hungry and looking for prey.
And they're quite keen on humans as a meal.
Box Set Binge
Seinfeld Seasons 1-7, All4
Widely regarded as the greatest-ever sitcom (which it is), Seinfeld fell foul to terrible scheduling on this side of the Atlantic, but became a cult classic. In the USA it's treated with justifiable reverence.
These first seven seasons – up until co-creator Larry David left – are basically incomparable. If you happy to get stuck at home for the foreseeable future, this show will keep you grinning through it all.
Stars Jerry Seinfled, Julia Louis-Dreyfuss, Jason Alexander and Michael Richards.
Click here for full TV listings