A sports shop in Belfast is under fire after Derry Girls merchandise featuring an image of the hit show's Sister Michael saying: "Sweet Suffering Jehovah" provoked the wife of the late Ian Paisley to write a letter to the Belfast Telegraph.
In her letter, Mrs Paisley said that many Christians in Northern Ireland were left: "broken hearted."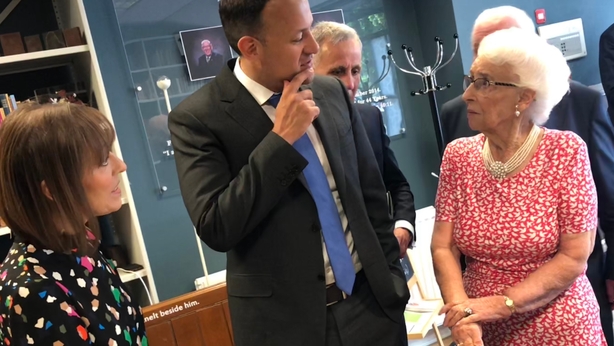 She said: "I'm sure I speak on behalf of a great number of Bible-believing Christians who are broken-hearted at such a blasphemous advertisement, demeaning the Holy Name of God, and using the picture of a young lady dressed as a nun under the words "Sweet Suffering Jehovah."
"I am sure there are many people from the Roman Catholic Church who will also be grieved to see their religion insulted in this way." Mrs Paisley added.
Mrs Paisley called on the Lord Mayor of Belfast to intervene.
Meanwhile, the writer of Derry Girls, Lisa McGee. called for calm after comedian Tommy Tiernan said that he thought that series three would be the last, which caused upset online.
The writer of the hit comedy series said she was in the thick of writing the third season of the series and called on fans not worry about the future of the show.
Hi everyone. I'm currently in the thick of writing series 3. Who knows what the future holds for The Derry Girls but please don't worry...we are plotting!!

— Lisa McGee (@LisaMMcGee) March 9, 2020