The Undateables is back, Child of Our Time meets Millennium babies 20 years on, while the aptly-titled Killer Siblings arrives on Sky Crime . . .
Pick of the Day
The Undateables, 9.00pm, Channel 4
The award-winning dating show that makes a real difference returns with more extraordinary singletons looking for love.
First up, Nicholas from Berkshire is a 26-year-old budding sports commentator who's struggling to narrate his own love story.
He has the gift of the gab when it comes to sport but when it comes to love he's lost for words. He has Asperger's and has been living at home with his brother and parents since he finished university.
New or Returning Shows
Child of Our Time: Turning 20, 9.00pm, BBC One
In 1999, the BBC series Child of Our Time began filming a group of babies, from the moment they were born, to explore what would shape their lives in the new millennium.
Twenty years on, these children are fully grown and can reflect, in their own words, on growing up during a time of extraordinary change.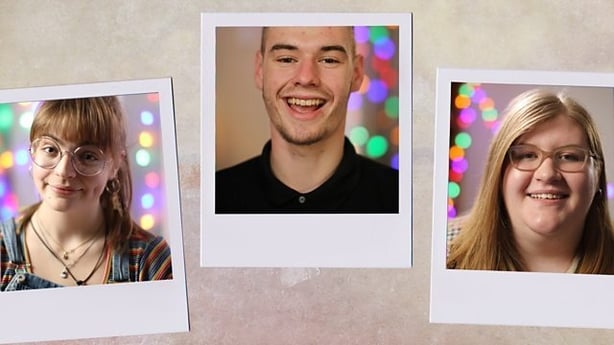 Eve, Jamie and Rhianna share their feelings on starting school, finding friends and their turbulent teenage years. Following the fun of childhood, they've all faced challenges in more recent times.
Location, Location, Location, 8.00pm, Channel 4
Kirstie Allsopp and Phil Spencer return for another run at helping house hunters find the perfect home in their desired location.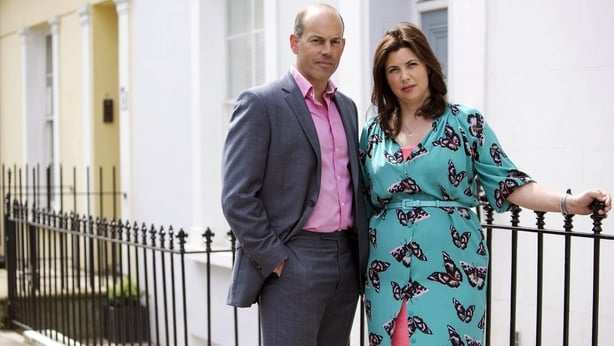 In the first episode they're helping one family and one pair of first-time buyers navigate the market in Bristol.
Killer Siblings, 9.00pm, Sky Crime & NOW TV
Through exclusive interviews and first-hand accounts, this series will delve into the minds of siblings who partnered to commit some of the most heinous and sophisticated homicides.
In the opening episode, three siblings hatch a deadly plot to avenge their brother after he is convicted of murder.
The Heat is On: Sport Relief, 8.00pm, BBC One
Nick Grimshaw, Frankie Bridge, Rob Rinder, Krishnan Guru-Murthy, Karim Zeroual, Samantha Womack and Louise Minchin take on Sport Relief's most brutal challenge yet.
But the ongoing threat of travel disruption due to the Coronavirus outbreak meant the celebrities were faced with a last-minute change of location.
No longer skating, walking and biking across ice, they will now attempt to cross the world's oldest desert in Namibia - where temperatures can soar to over 35 degrees - by foot, bike and skis.
New to Download
On My Block: Season 3, Netflix
They thought life was about to return to what passes for normal in Freeridge, but the stakes just got even higher.
This is a coming-of-age comedy about four bright and street-savvy friends navigating their way through the triumph, pain and the newness of high-school set in a rough inner city.
Dirty Money: Season 2, Netflix
The critically-acclaimed series, from Academy Award-winning filmmaker Alex Gibney's Jigsaw Productions, returns for a sophomore run with six more stories of scandal, financial malfeasance, and corruption.
This season offers a look inside Jared Kushner's real estate empire, the Wells Fargo banking scandal and Malaysia's 1MDB corruption case.
Ending Tonight
Home, 10.00pm, Channel 4
It's the concluding episode of the comedy series - created and written by Rufus Jones - about Sami, a Syrian asylum seeker.
While Katy faces an uncertain future at work, John is keen to make amends with Sami. But first, the family must track him down.
Sami seems to have disappeared and hasn't replied to messages for more than two weeks.
Don't Miss
Avenue 5, 10.00pm, Sky One & NOW TV
As the interplanetary cruise ship celebrates the birth of a space baby, Ryan and Billie try to identify the source of an incessant beeping.
Meanwhile, Judd shares his latest grand idea at Karen's passenger-crew liaison meeting. And back in Washington, Rav appeals to the President for rescue funds but, in exchange, is faced with an ethical dilemma.
Click here for full TV listings