Over 300 Beatles-related lots, including Paul McCartney's lyrics for Hey Jude, are up for auction this April, 50 years after McCartney announced the end of the band in April, 1970.
Classic Rock reports that Julien's Auctions will hold the sale at the Times Square Hard Rock Cafe in New York, with online bidding facilities also available.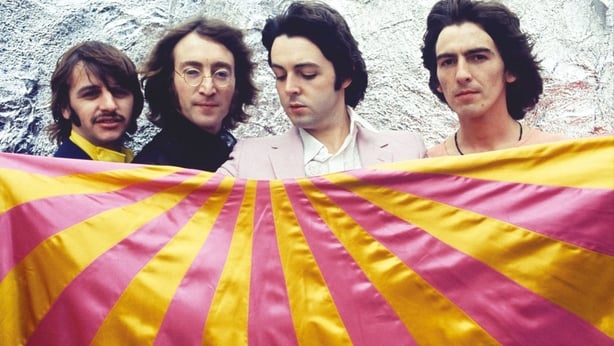 Along with the Hey Jude lyric sheet, the sale will also feature memorabilia, guitars and instruments, autographed items, rare vinyl and other curios such as the baseball signed by McCartney, John Lennon, George Harrison and Ringo Starr at the Beatles' last ever US show at Candlestick Park, San Francisco in 1966.
Also under the hammer are a pair of beige wide-cut corduroy trousers worn by Lennon on the Magical Mystery Tour.
The original stage from the Beatles' first performance at Liverpool's Lathom Hall, which took place on May 14, 1960 when the band were briefly known as The Silver Beats, is also up for auction. The show was the group's first advertised concert and was booked by Liverpool promoter Brian Kelly.
In 2015, Julien's Auctions sold Ringo Starr's drum kit, which he used on the Beatles songs Can't Buy Me Love and I Want to Hold Your Hand, for £1.4 million.
More music news, reviews and interviews here