As he faces into the quarter-final of Dancing with the Stars on Sunday, eight-time All-Ireland winner Aidan Fogarty has said the biggest lesson the show has taught him is to always be himself.
The Kilkenny hurling favourite, who has been a revelation in his dance partnership with professional Emily Barker, told RTÉ Entertainment that taking part in the show has thrown "every emotion" at him, but that the life lesson has always been the same every week - on and off the dancefloor.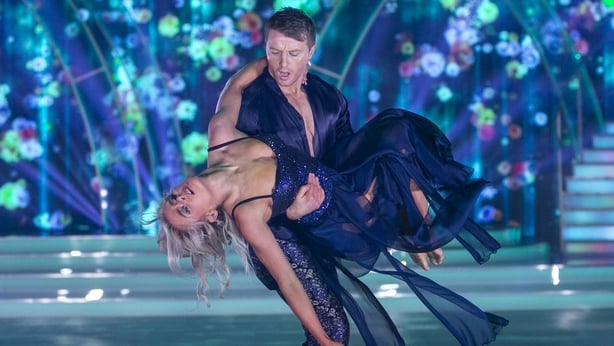 "You come into this and you could try to be someone else because of votes," he said. "You could try to be someone else to be kind of cool on the show. You could try to be someone else to make friends with someone. It's too hard to not be yourself! You're just too busy!
"I think being myself is what got me through to the quarter-finals."
Fogarty added that he has been surprised and "really humbled" by the support he has received from people.
"People supported Kilkenny - 15 people on the hurling field. But people are supporting me individually now. I just can't believe the support for one person."
Dancing with the Stars, Sunday, RTÉ One, 6:30pm
Catch up with Aidan Fogarty and Emily Barker's Dancing with the Stars' performances on the RTÉ Player.