If you're going to spend any time between now and Sunday on the sofa - here are some telly tips to keep your remote on the right path . . .
Pick of the weekend
The Greatest Dancer, 6.30pm Saturday, BBC One
Alesha Dixon and Jordan Banjo host the final of the dancing contest.
Just four performers remain in the contest, and with the help of the dance coaches Cheryl, Matthew Morrison, Oti Mabuse and Todrick Hall, they will put on one last show.
So, who will impress the studio audience, win £50,000 and earn a chance to showcase their skills on Strictly Come Dancing?
Plus, there's another guest artist performing what's being plugged as 'a unique collaboration'.
New or Returning Shows
Hilary Mantel - Return to Wolf Hall, 9.00pm Saturday, BBC Two
This is a profile of author Hilary Mantel in the six months leading up to the publication of The Mirror and the Light, the final novel in her award-winning Tudor trilogy telling the story of Thomas Cromwell.
She also reveals why she embarked on the writing of the trilogy and how it has changed her life. She also delves into her past and how she grew up with a dark family secret.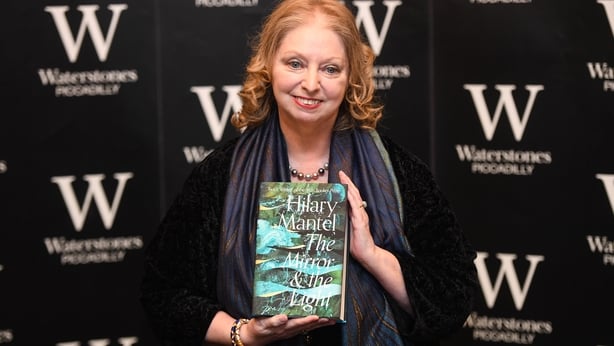 Wild Cuba: a Caribbean Journey, 8.30pm Friday, BBC Two
In the first of a two-part series, cameraman, director and naturalist Colin Stafford-Johnson explores corners of Cuba that few outsiders have seen.
Amongst the wonders he encounters is the bee hummingbird, the world's tiniest bird, and the spectacle of thousands of crabs migrating en masse.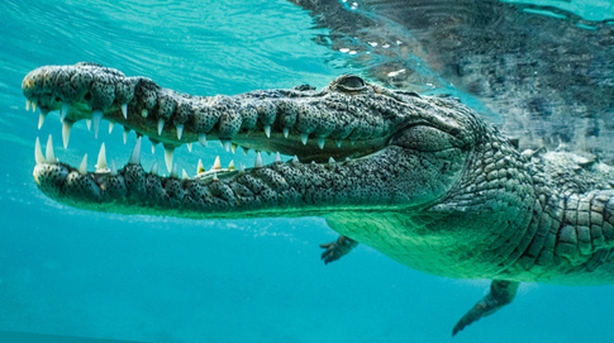 Celebrity Catchphrase, 9.00pm Friday, Virgin Media One
Stephen Mulhern hosts the game show, asking celebrity contestants to `see it and say it' as they try to guess the familiar phrases hidden in animated clues.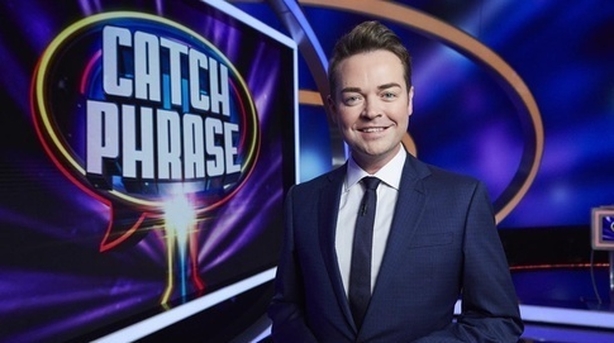 Curvy Brides' Boutique, 8.00pm Friday, TLC
In a new season of the show that goes behind the scenes at a wedding dress shop catering to larger customers, Nikita's dad has terminal cancer and fears he may not make her wedding in Cyprus.
Meanwhile Lauren, who has overcome a mental illness, seeks out her dream wedding dress.
Here are some funny moments from the past:
New to Download
Brightburn, from Friday, Sky Cinema Premiere & NOW TV
Elizabeth Banks stars in this tale of an alien boy who crash-lands on Earth and is taken in by a rural couple and raised as their own.
As he grows, he becomes fast, virtually invulnerable, his dense molecular structure makes him strong. Just like Superman, eh? Except he's the moral opposite of the Man of Steel.
Instead of becoming a paragon for truth, justice and the American dream, this boy becomes something altogether more sinister. He's not here to save the world. In fact, he may well just end it.
Paradise PD: Part 2, from Friday, Netflix
More animated mayhem. As the diabolical Kingpin tightens his grip on Paradise, the squad contends with bitter feuds, dirty schemes, kinky fetishes and a nuclear threat.
The Protector: Season 3, from Friday, Netflix
As chaos descends on Istanbul, Hakan faces a formidable Immortal who seeks to possess the key to destroying the city.
I am Jonas, from Friday, Netflix
A turbulent past haunts Jonas, who recalls his teenage love affair with the impulsive, twisted and yet irresistible Nathan.
Guilty, from Friday, Netflix
When a college heartthrob is accused of rape by a less popular student, his girlfriend navigates various versions of the story in search of the truth.
Spenser Confidential, from Friday, Netflix
Mark Wahlberg stars in this comedy/action film, which looks like unpretentious fun.
When two Boston Police officers are murdered, ex-cop Spenser (Wahlberg) teams up with his no-nonsense roommate, Hawk (Winston Duke), to take down criminals.
Ugly Delicious: Season 2, from Friday, Netflix
It's a second season of tastebud challenges from James Beard Award-Winning Chef David Chang and Academy Award-Winner Morgan Neville.
Special guests include Nick Kroll, Aziz Ansari, Padma Lakshmi, food writers Helen Rosner and Chris Ying, Danny McBride, Bill Simmons, and Dave Choe.
Ending this Weekend
Intelligence, 9.00pm Friday, Sky One & NOW TV
In the first of the double bill, Jerry admits that he's slept with department hacker Tuva, leaving Joseph devastated.
What's more, when Joseph finds out that Jerry is married he begins to question their whole friendship. Meanwhile, having failed her appraisal, Christine attempts to soften her style as Mary tries to singlehandedly manage the department's workload.
Sandylands, 10.00pm Friday, Gold
The One-Eyed Man installs himself at Swallows by the Sea B&B and begins his investigation, while Les continues his selfish campaign to start a new life and a new arcade halfway across the world.
Emily's anxieties continue to rise to boiling point as Tina unexpectedly discovers Les to be alive.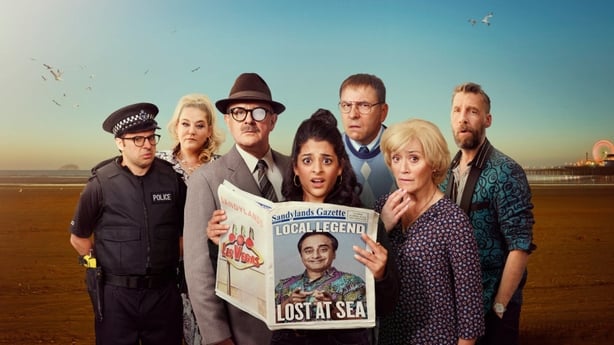 Dancing on Ice, 6.00pm Sunday, Virgin Media One
Phillip Schofield and Holly Willoughby host the grand final of the skating challenge.
Joe Swash, Libby Clegg and Perri Kiely and their professional partners remain in the contest, and each pair is challenged to perform a special showcase routine choreographed by Christopher Dean and Jayne Torvill.
Here are the best bits so far:
Crufts, 7.00pm Sunday, Channel 4
Clare Balding returns for more coverage of the world's largest dog show live from the NEC in Birmingham.
Sunday's theme is My Dog Saved My Life and momentum builds as the climax of Crufts 2020 culminates with one lucky dog being crowned Best in Show.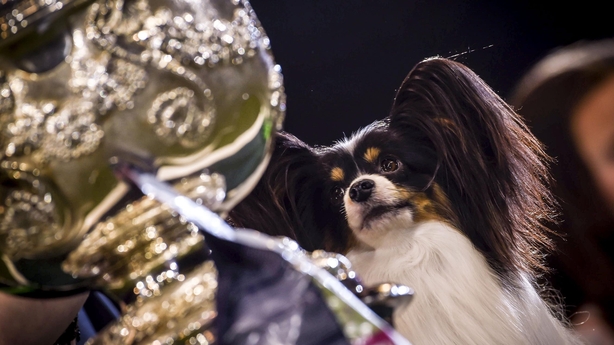 Don't Miss
Babylon Berlin, 9.00pm Friday, Sky Atlantic & NOW TV
Based on the bestselling detective novels of Volker Kutscher, this excellent and very stylish German drama returns for a third chapter.
It's the Great Berlin Stock Market crash of 1929 - but detective Gereon Rath and his protégé Charlotte are busy investigating the on-set death of German film actress Betty Winter.
It soon becomes apparent that the tragedy was no accident, and there were many shady parties who had invested interests in the film.
Weekend movies
Foxcatcher, 11.55pm Saturday, BBC One
An outstanding Steve Carell stars alongside Channing Tatum and Mark Ruffalo in this fact-based tale of a reclusive, eccentric millionaire who persuades an Olympic gold-medal-winning wrestler to join his personal team.
Initially flattered by the attention lavished upon him by his wealthy new friend, the fighter flourishes - but tension soon grows between them when his brother is employed as a coach, a situation that leads to tragedy.
Passengers, 9.00pm Saturday, Channel 4
Here's a fantasy adventure starring Jennifer Lawrence, Chris Pratt and Michael Sheen that didn't quite live up to its billing, but it's worth a look.
A spacecraft transporting thousands of people to a distant planet malfunctions. As woken travelling companions Jim Preston and Aurora Lane fall in love, they are soon on a collision course with more technical problems and a dark secret.
Crocodile Dundee, 2.15pm Sunday, RTÉ 2
This comedy adventure, written by and starring Paul Hogan, made the Australian an international superstar.
A New York reporter searches the Australian Outback for a maverick hunter with a legendary reputation, and invites him back to America. But the die-hard Aussie needs to draw on all his survival skills to adjust to life in the urban jungle.
Box Set Binge
The Windsors, seasons 1-3, All4
Seeing as a couple of British royals have just been to Ireland, here's a box set of Channel 4's comic soap opera about the entire gang.
In the opening episode, Prince Charles (Harry Enfield) tries to keep his family in order, but Wills (Hugh Skinner) wants to mingle with the people.
Pippa (Morgana Robinson), resentful at her sister for bagging a Prince, attempts to lure Harry (Richard Goulding).
Click here for full TV listings