Lots landing tonight, including an acclaimed documentary about Bob Geldof and The Boomtown Rats called Citizens of Boomtown, the returning drama Liar, a Gabriel Byrne-starring War of the Worlds, and dystopian drama Noughts + Crosses . . .
Pick of the Day
Citizens of Boomtown, 10.15pm, RTÉ One
The extraordinary story of Bob 'the gob' Geldof and The Boomtown Rats is told in this all-access, two-part documentary with special guests including U2 front man Bono, Sinead O'Connor, Sting and a host of others.
After making a name for themselves in Ireland with their hi-energy Rhythm 'n' Blues, 1977 saw the Rats depart for a punk-infested London, where they quickly established a large fanbase.
On the back of two UK number one hits - Rat Trap and I Don't Like Mondays - they rise to become Ireland's first rock superstars and the biggest band on this side of the Atlantic.
New or Returning Shows
Liar, 9.00pm, Virgin Media One
It's the return of Harry and Jack Williams' highly addictive thriller, starring Joanne Froggatt as school teacher Laura Nielson.
Three weeks after his disappearance, Andrew's body is found on the Kent marshes and it's declared that he was murdered.
Laura is trying to move on from her ordeal, but her initial relief upon learning of Andrew's death is cut short when she finds herself drawn into his destructive path and once again she must fight to be believed.
War of the Worlds, 9.00pm, FOX
Our own Gabriel Byrne stars alongside Elizabeth McGovern (Downton Abbey) in this latest version of the classic HG Wells' novel, set in present-day France.
Astronomer Catherine Durand detects a strong signal from Ross 128 which is of intelligent origin. Soon afterwards a large group of meteors impact on all major inhabited areas of Earth.
They are metallic spacecrafts and soon start emitting a magnetic signal which starts killing humans.
High Road, Low Road, 8.30pm, RTÉ One
This new travel show pairs top celebrities and sends them off to far-flung destinations for an unforgettable adventure of discovery, culture and fun.
Both are headed to the same location, but they'll have very different experiences. For one holidaymaker, it's first class travel, luxury hotels and the finest cuisine. Five-star all the way. For the other, it's strictly economy.
First up, it's off to Athens with Fair City heads George McMahon and Nyree Yergainharsian, with the latter getting the cheap trip while George travels in luxury. At the end of the trip, they'll determine who had the better time.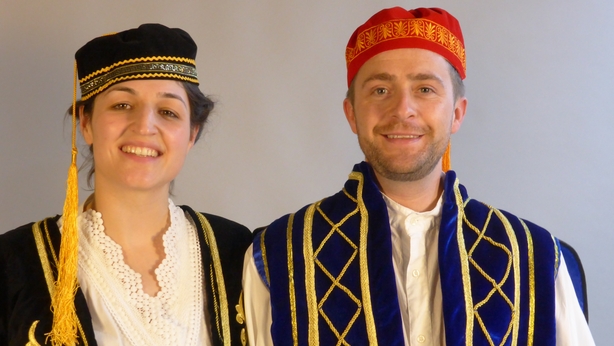 Crufts, 3.00pm & 8.00pm, Channel 4
Clare Balding hosts daily coverage of the world's largest dog show live from the NEC in Birmingham.
Today's theme is Which Dog Is Best for Me and My Lifestyle? and featured events include Flyball, Agility and Heelwork to Music.
Clare will be joined by a range of celebrity guests as well as roving reporter Radzi Chinyanganyaand commentators Jim Rosenthal, Graham Partridge, Frank Kane and Jessica Holm.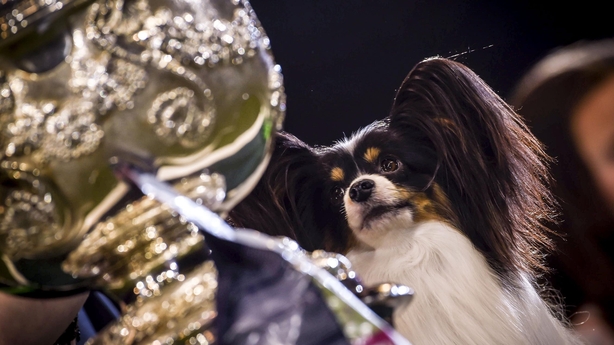 Ending Tonight
Deep Water, 11.15pm, RTÉ One
In the final episode, Roz finally decides to confess to Lisa about what happened between her and Wayne, and together they decide to report it to the police.
Meanwhile, Kate is rushed into hospital after Fergus finds her unconscious in the boathouse after a night of heavy drinking.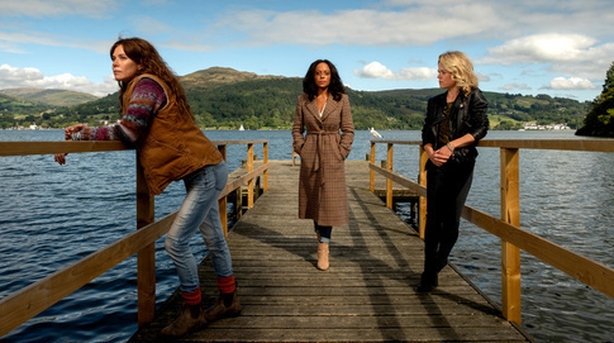 Don't Miss
Noughts + Crosses, 9.00pm, BBC One
In this adaptation of Malorie Blackman's series of novels, Europe has been colonised by Africa and the ruling classes (the Crosses) are black and the white population (the Noughts) are the slaves.
In London, Callum McGregor (Jack Rowan) is a Nought, a white member of the underclass. Sephy Hadley (Masali Baduza) is a Cross, a member of the black ruling class and daughter of Home Secretary Kamal Hadley (Paterson Joseph).
On a night out with his brother Jude (Josh Dylan), Callum's friend Danny (Charlie Chambers) is brutally attacked by two police officers. It's the tenth police brutality this year, and the Noughts are enraged.
Click here for full TV listings