New series Big Life Fix looks at transforming people's lives, The Guards: Inside the K explores Ireland's busiest policing district, and there's a couple of intriguing US dramas to look out for . . .
Pick of the Day
Big Life Fix, 9.35pm, RTÉ One
Like the BBC series of the same name, a group of leading designers, engineers, computer programmers and technology experts are set the task of creating inventions that will transform people's lives.
In the first episode, the team will try to provide a better quality of life for 68-year-old grandmother, Jacinta Dixon, whose world has been torn apart by a rare form of Alzheimer's.
This fix is led by designer and innovator Lorna Ross who, during her 30-year career, has worked for some of the world's biggest organisations, from the US Military to the prestigious Mayo Clinic.
New or Returning Shows
The Guards: Inside the K, 9.00pm, Virgin Media One
With extraordinary footage, this brand new documentary series offers viewers unprecedented access to the garda of The K, Ireland's busiest policing district which includes Blanchardstown, Finglas and Cabra.
Each episode highlights issues ranging from gangland violence to the drugs epidemic sweeping the country. This is pretty hardcore viewing.
In episode one, with gang violence at an all-time high, the guards in the K battle to keep guns off the streets and to reassure the community.
Zoey's Extraordinary Playlist, 10.00pm, E4
Jane Levy – who you might remember from the US sitcom Suburgatory - stars here as Zoey Clarke, an introverted computer programmer living in San Francisco.
She also pops up in Castle Rock (see below).
An earthquake occurs while she is getting an MRI scan, which causes the MRI technologist's massive music playlist to become implanted in her brain.
Not only that, she soon discovers that her mind can now perceive the innermost thoughts of other people in the form of popular songs.
Sounds daft, so it's got to be worth a look. Besides, Lauren Graham's in it, too.
Tigers: Hunting the Traffickers, 9.00pm, BBC Two
Royal Marines Commando Aldo Kane exposes the shocking secrets of the illegal tiger trade in South East Asia.
Working alongside wildlife crime investigators and covertly filming tiger traffickers, Kane embarks on a perilous journey along key trafficking routes connecting Malaysia, China, Thailand, Laos and Vietnam.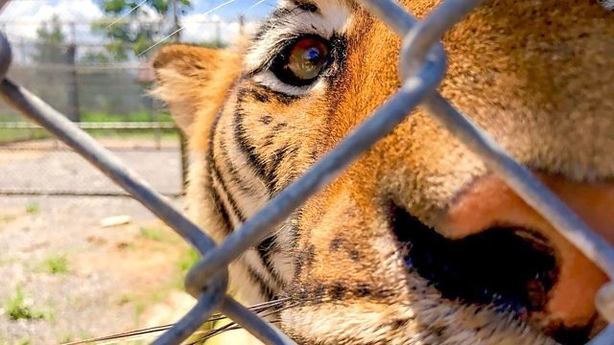 Evidence includes footage of tiger cubs in freezers at a breeding facility in Laos, tigers held in high security pens in Thai zoos, and caged tigers fattened in a Vietnam basement to be killed and cooked to order.
Unexpected, 8.00pm, TLC
McKayla's baby's name causes tears. Shayden struggles with Kelsey's rules and Lexus feels her mum is pushing her away. Caelen shocks McKayla with a bold proposal.
Sandylands, 10.00pm, Gold
Here's a brand new three-part comedy starring Natalie Dew, Sanjeev Bhaskar, David Walliams, Hugh Bonneville, Sophie Thompson, Craig Parkinson, Harriet Webb and Simon Bird.
Twenty-seven-year-old Emily Verma swore she'd never return to her neon-encrusted childhood home, the seaside town of Sandylands.
But when a paddle boat last hired by her estranged father Les Vegas is washed ashore, Emily is summoned back to attend his memorial after Les is pronounced lost at sea.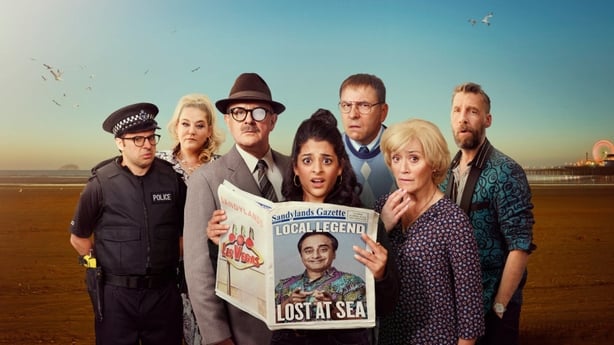 Ending Tonight
A Very British History, 9.00pm, BBC Four
Therapist Rachel Nguyen tells the story of the Vietnamese Boat People who came to Britain in the 1970s and 80s.
British-born Rachel, whose parents fled post-war Vietnam, discovers how a new community came to exist in Britain, when Prime Minister Margaret Thatcher eventually agreed to take in 10,000 Vietnamese refugees.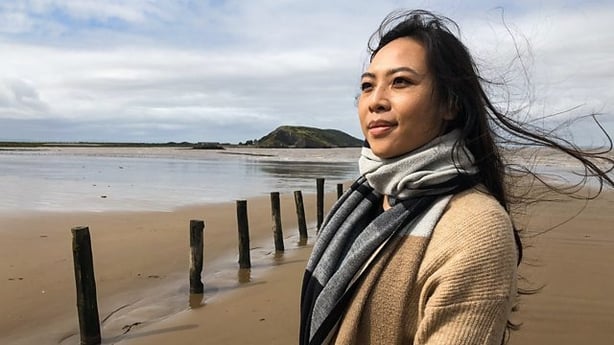 Don't Miss
Castle Rock, 9.00pm, RTÉ 2
More psychological fun and games in this series set in the Stephen King multiverse, with a superb cast that includes André Holland, Melanie Lynskey, Bill Skarsgård, Jane Levy and Sissy Spacek.
Produced by JJ Abrams, Castle Rock combines the mythological scale and intimate character storytelling of King's, promising a spooky saga played out over a few square miles of Maine woodland.
In the premiere, an anonymous phone call lures Death Row attorney Henry Deaver back to his home town of Castle Rock, Maine. Later, in episode two, Deaver gets a new client at Shawshank Prison.
Click here for full TV listings