Sophie Turner has gushed over her husband Joe Jonas, hailing the singer as "handsome, talented, funny, charismatic."
The Game of Thrones star married the Jonas Brother in Las Vegas last year, before holding a second ceremony in France in June, and the newlyweds are feeling "secure and safe" in their relationship.
"With Joe, I always felt like I was the one who was punching, like, way above my league," Turner told ELLE magazine.
"And I still feel like that. He's so handsome, talented, funny, charismatic. I'm really lucky to be with him and have someone like him want to be around me and spend time with me."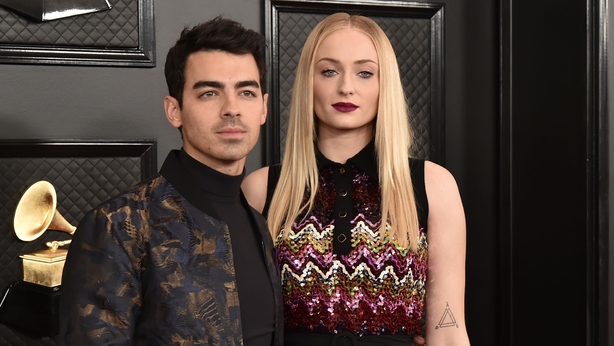 Speaking about the security she feels in their relationship, she added, "I feel as though the only thing that's changed for me is having this incredible sense of security.
"Just the word 'husband' and the word 'wife' - they solidify the relationship. I love being married. I think it's wonderful. I'm sure we'll have our hiccups, but right now the security and the safety are everything."
There have been reports that the couple are currently expecting their first baby together, though neither have confirmed the speculation.