The Atlantic Ocean takes centre stage in the new Irish eco-chiller Sea Fever, which opens in cinemas on Friday, April 24 and receives its Irish premiere at the Virgin Media Dublin International Film Festival this Saturday, March 7.
Compared to The Thing and The Abyss, Sea Fever is the directorial debut of Happy Valley and Jessica Jones director Neasa Hardiman, who has also written the script. 
With a cast including Hermione Corfield (The Halcyon), Connie Nielsen (Gladiator), Dougray Scott (the TV series Snatch) and Olwen Fouéré (Fantastic Beasts: The Crimes of Grindelwald), Sea Fever finds marine biology student Siobhán (Corfield) in over her head when she joins a trawler crew on a research trip.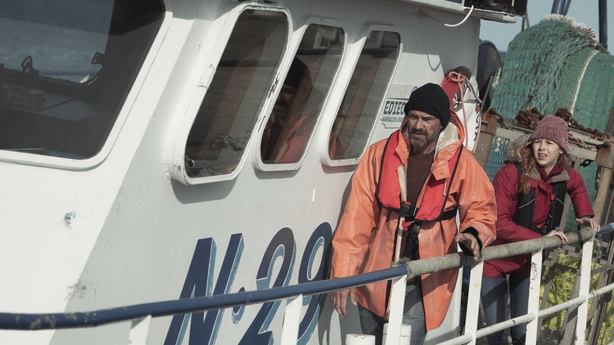 Producers Brendan McCarthy and John McDonnell, whose Fantastic Films is one of the companies behind Sea Fever, told RTÉ Entertainment at a recent slate presentation that they had been "very lucky" when they approached Corfield about the lead role.
"We'd been told by her agent that she was quite a good swimmer," they recounted.
"When we actually came to making the film it turned out she was an expert swimmer, and an expert diver, which made our life incredibly easier than we had thought it was going to be."
You can watch the trailer for Sea Fever by clicking above.