Steve Coogan and Rob Brydon are back for The Trip to Greece, Keeping Faith returns to TG4, Glór Tíre hits the live show stage, while Larry David continues his coffee war in Curb Your Enthusiasm . . .
Pick of the Day
The Trip to Greece, 10.00pm, Sky One & NOW TV
Steve Coogan and Rob Brydon return as their fictional alter-egos in the fourth season of director Michael Winterbottom's comedy road trips that revolve around posh restaurants.
This time the lads head to the birthplace of democracy on a gastronomic, island-hopping journey of enlightenment, dining on traditional cuisine while visiting beautiful locations including Assos, Kavala, Stagira, Athens, Epidaurus, Hydra and Plyos.
But the fun parts are when they are locking horns over tragedy, comedy, myth, history, and Michael Cane voice-offs.
New or Returning Shows
Nightmare Cruises: Going Overboard, 8.00pm, Channel 4
It's often the holiday of a lifetime, but going on a cruise can turn into tragedy, because once a fortnight, somewhere in the world, someone is expected to go overboard from a passenger ship.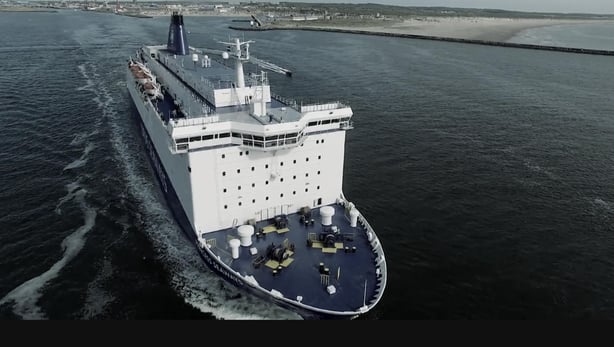 The thought of being all alone in cold, dark waters is a terrifying one. But what are your chances of survival - and is enough being done to prevent and investigate overboard incidents?
Keeping Faith, 10.30pm, TG4
Season two of this enjoyable Welsh legal drama starring Eve Myles is well worth a look, even if you missed the opening run.
Myles' character Faith takes on the case of a farmer accused of murdering her husband 18 months after her own husband's unexplained disappearance.
The case puts her on a collision course with the police, her colleagues and the community, as the truth about her husband finally begins to come to light.
Glór Tíre, 9.30pm, TG4
Not strictly 'new' but this week Glór Tíre begins its live shows from the Quays Bar Galway as the search for the next Irish country star gets serious.
The latest season began in early January where we met the new contestants and their mentors, but now the public get to decide who will stay, and who will go home each week.
The show's presented by Aoife Ni Thuairisg and Seamús Ó Scanláin, who are joined by judges John Creedon, Caitríona Ní Shúilleabháin and Jó Ní Chéide.
Here's contestant Lisa Callanan:
New to Download
Taylor Tomlinson: Quarter-Life Crisis, Netflix
Now halfway through her twenties, Taylor Tomlinson is ready to leave her mistakes behind her.
Here she divulges the lessons she's learned from her first hour-long comedy special, and talks about working on yourself, realistic relationship goals, and why your twenties are not actually the best years of your life.
Ending Tonight
Murder 24/7, 9.00pm, BBC Two
Episode five continues to follow the investigation into the killing of Carl Hopkins in Colchester.
As the case enters its third day, the hunt is on for the unidentified murder suspect, and a forensic search of a property believed to be used by the suspect gives police the breakthrough they need.
But evidence revealing the victim tried to rob the suspect before he was attacked presents detectives with a challenge.
Royal History's Biggest Fibs, 9.00pm, BBC Four
Lucy Worsley explores how Queen Anne's reputation and legacy have been blackened by a sustained campaign of historical fibs.
Lucy discovers this is largely thanks to Anne's relationship with her childhood friend and 'favourite', Sarah Churchill, who wrote about Anne but, as Lucy discovers, this was a story built on fibs and exaggeration.
Hollywood made Sarah's version of history into The Favourite. But Lucy reveals Anne to have been a smarter, more successful Queen.
Don't Miss
Curb Your Enthusiasm, 9.00pm, Sky Comedy & NOW TV
This season's centred on Larry's ongoing feud with his neighbourhood coffee shop. As a result, Larry's opened his own joint, right next door, and the message is: don't get foisted with bad coffee from Mocha Joe's.
This week, there's also a surprise party for Jeff, and Larry gets his hands on a disabled car park pass and decides to "have fun" with it.
Click here for full TV listings