"Out but not down" is the underlying message from departed Dancing with the Stars couple, Mary Kennedy and John Nolan.
"Out but not down" is the underlying message from departed Dancing with the Stars couple, Mary Kennedy and John Nolan.
Former Nationwide presenter Mary and her professional dancer partner John lost out in Sunday night's dance-off against Gráinne Gallanagh and her pro dancer Kai Widdrington.
It was an incredible journey, a joy. Very sad to be leaving dwtsirl Thank you @johnednolan for teaching me to dance in a way I never thought possible. I will treasure the memories always @rteone https://t.co/rumDaflhMG

— Mary Kennedy (@KennedyMary) March 3, 2020
But both of them were full of smiles as they reflected on their nine-week run on this year's show. They lasted a lot longer in the competition than Mary had anticipated when this season's Dancing with the Stars launched on RTÉ One back in January. 
Speaking to RTÉ Entertainment, John said, "We've had an incredible journey. Mary's goal was not to be the first eliminated, so we smashed that out of the park. So I'm absolutely thrilled."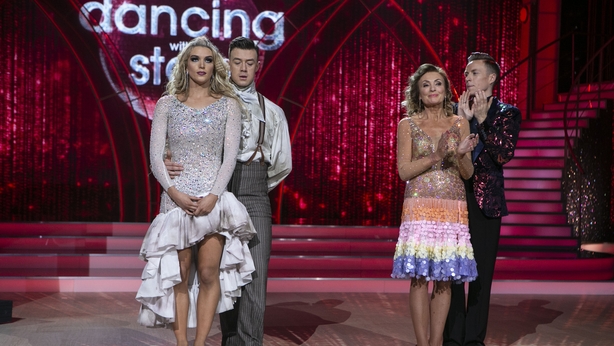 For Mary, life moves on - or more to the point, it resumes. As she freely admits, being a contestant on Dancing with Stars may look glamorous, but it's hard work and time consuming.
It's been a full-time gig getting herself into shape for the dancefloor each Sunday evening, as she and John spent all week getting their moves together ahead of each episode of the show.
"A little bit of life is going to happen now," says Mary as she looks ahead while looking back.
"Really, my life was on hold from the beginning of December, because it was overlapping with the end of Nationwide.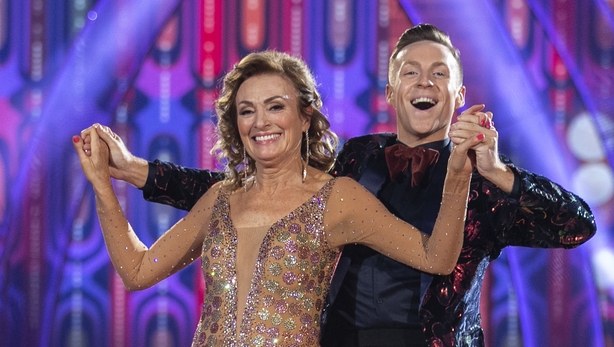 "And then it was just full-on," she adds. "I didn't really [have the chance to] take on anything else."
So, is this the last we'll see of Mary Kennedy on television, now that she's officially retired from RTÉ and her stint on Dancing with the Stars has come to an end?
"I'm available for projects," she says, "but I'd like to kind of temper it and have a good balance, because, you know, I don't want to get to the end of my life and say, 'Oh yeah, well I worked really hard, and I worked all the hours God sent.'
"Life is very, very precious, and life is very special," she adds. "When you've health and fitness, and family and love in your life, I think that has to be celebrated and nurtured - and I'm looking forward to doing a bit of that now."
Dancing with the Stars continues on Sundays on RTÉ One.