Dublin duo Cry Monster Cry have hit a new peak in their music career after scaling a 2,200m mountain in Switzerland to perform a gig in an isolated cabin.
Last September, brothers Richie and Jamie Martin of the critically acclaimed duo travelled to Switzerland to play a show with a difference - and they didn't quite have the use of a tour bus, roadies, or a private jet to get there.
We need your consent to load this YouTube contentWe use YouTube to manage extra content that can set cookies on your device and collect data about your activity. Please review their details and accept them to load the content.Manage Preferences
Having decided to play a traditional Swiss mountain cabin dating back to 1895 and which sits on the edge of a cliff, the brothers, who have always had an appreciation of the power and beauty of nature in their music, hiked for 10 hours, with their instruments on their backs.
Jamie Martin says, "I took a deep breath, wiped the sweat from my brow, and grasped the rusted metal bar that had been drilled into the rock face. Above me, my brother Richie had just disappeared over the top of the mountain.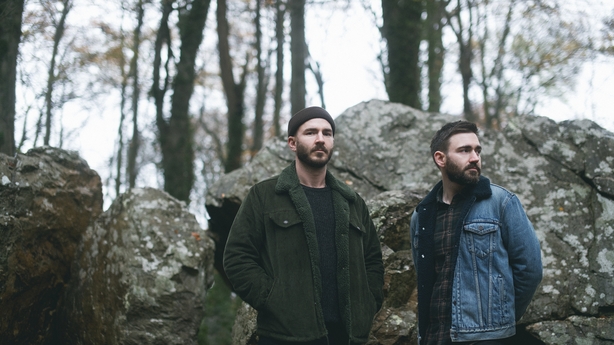 "My heart was hammering. The mandolin in my backpack shifted slightly as I put all of my weight onto the makeshift ladder. Before us, the milky glacial lake glinted in the sunlight. We were on our way to The Gaulihütte, an alpine base built in 1895. Ten hours of hiking lay ahead of us. The crowd was waiting. The gig was sold out. We could not fail."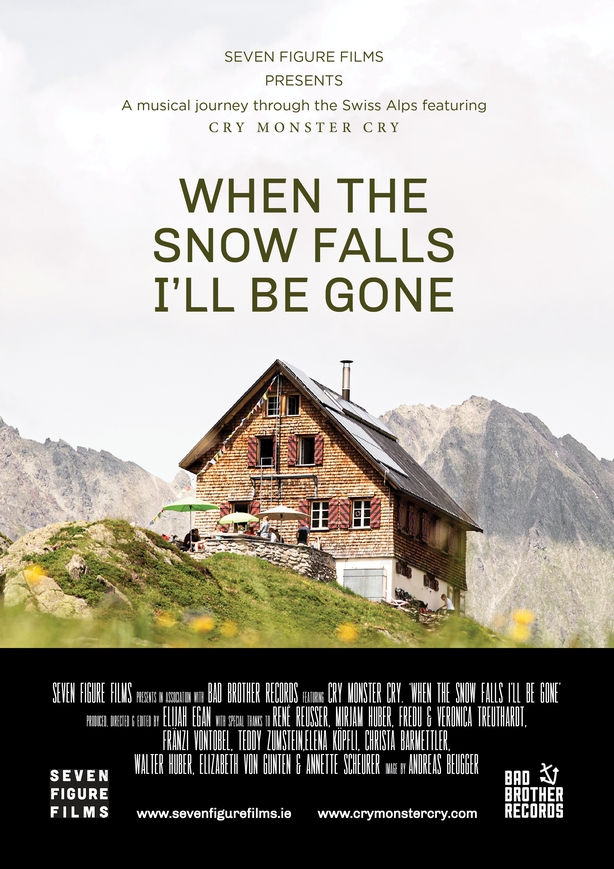 Now a new documentary, When The Snow Falls I'll Be Gone, following the band's journey through the Swiss Alps will debut at the IFI in Dublin on March 14.
Cry Monster Cry released their new album Tides late last year, following the success of their debut Rhythm of Dawn in 2015.
Following a recent sold-out theatre tour with Mary Black, and their own sold-out headline tour across Germany, Cry Monster Cry are currently playing dates across Ireland, including a show at the Pepper Canister Church in Dublin on March 27.
More music news, reviews and interviews here