The gavel will come down for the last time on hugely popular courtroom show Judge Judy when presiding judge Judy Sheindlin dismisses the reality TV favourite next year - however, she will be back with a new show.
Sheindlin (who reportedly earns $47 million per year, making her one of the highest paid stars on TV) has been presiding over the show since 1996.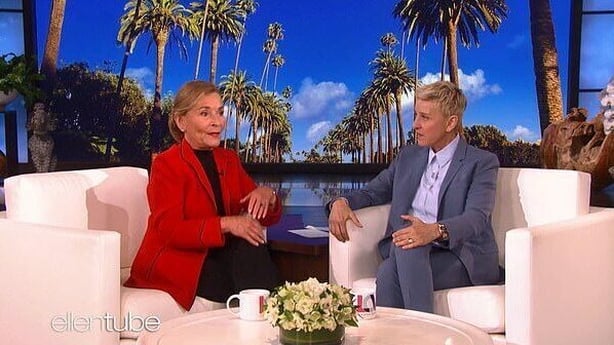 She will reveal the news that she is stepping down from Judge Judy on Monday's episode of The Ellen DeGeneres Show.
She says, "I've had a 25-year-long marriage with CBS, and it's been successful; next year will be our 25th season, silver anniversary. And CBS sort of felt, I think, they wanted to optimally utilise the repeats of my program, because now they have 25 years of reruns; so what they decided to do was to sell a couple of years' worth of reruns.
"But I'm not tired, so Judy Justice will be coming out a year later. Judge Judy, you'll be able to see next year - a full year, all new shows."
She added: "The following couple of years, you should be able to catch all the reruns that CBS has sold to the stations that are currently carrying Judge Judy, and Judy Justice will be going elsewhere - isn't that fun? You know how much fun that was?
"If you're not tired, you're not supposed to stop, we talked about that the last time we were here."
She also reveals that a new show entitled Judy Justice is in the pipeline but was reluctant to go into more detail.
Since first airing in September, 1996, Judge Judy has been a daytime favourite with more than 5,000 editions, which has put it on an almost constant loop of re-runs.
In April 2013, Judge Sheindlin visited UCD to be made a Vice Presidency of UCD Law Society.
LawSoc Auditor Rachel Duffy said the honour was conferred on the judge for her work in the New York family courts system.
More television news here.