A guitar once owned by John Lennon and George Harrison of The Beatles has been valued at up to £400,000 on the BBC's Antiques Roadshow.
The instrument's current owner, identified only as Ray, appeared on the long-running BBC show on Sunday and was shocked to learn of the guitar's value and revealed how he can first come to own it.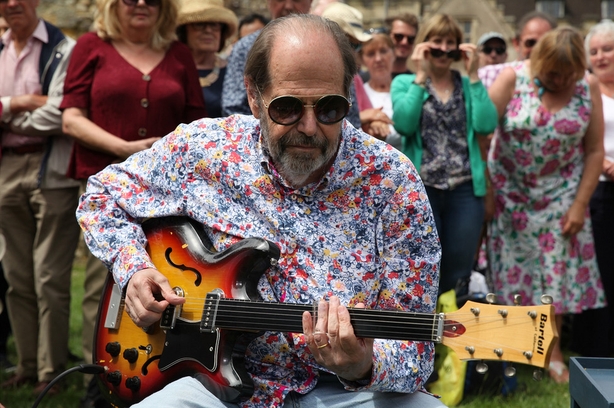 He used to record sessions for Handmade Films, the company co-founded by Harrison, which made Withnail & I and Monty Python's Life of Brian, and was handed the prototype fretless guitar, made in the 1960s by Bartell's of California, by the former Beatle and asked to play it.
Describing the guitar as "a strange old thing to play", Ray told Antiques Roadshow, "I played a few notes and he said: 'Yeah, you're definitely getting more out of it than I am. It's doing better for you, why don't you have it'."
Speaking on the show, antiques expert Jon Baddeley said: "What's really important is the provenance and there it was in the photograph - in George Harrison's collection. Wow, you can't do better than that."
Valuing the guitar at between £300,000 and £400,000, he added: "I think in 25 years it's by far the most expensive thing I've ever seen."
He added, "To a guitar collector, it's initially a very rare guitar.
"Then to somebody who's a Beatles fan, to own a guitar that was once owned by both John Lennon and George Harrison, can you get a better history? Two of the most important rock stars of the 20th Century."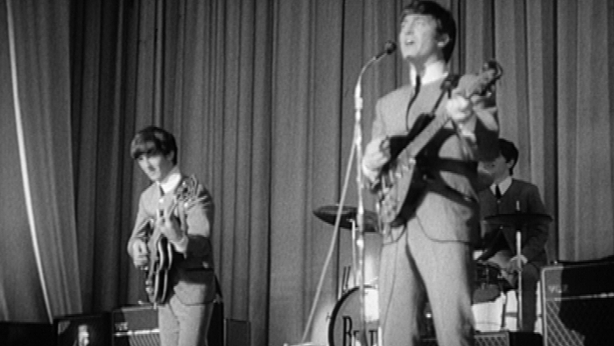 Ray said he still played the guitar regularly: "I never really thought about value, as George being a mate and all that. "I didn't realise it was worth that much money. It's lucky I don't keep it in the house."
A guitar played by Harrison at The Beatles' last appearance at Liverpool's Cavern Club was sold at auction for £347,000 in 2018.
More music news, reviews and interviews here