After scoring the first perfect 30 of the season on last week's Dancing with the Stars, Gráinne Gallanagh is clearly having the time of her life on the hit RTÉ One show.
The 25-year-old model and beauty queen from Buncrana in Donegal has been one of the great success stories so far in the current run - but admits that she never considered herself a dancer.
We caught up with her ahead of this week's show, where the final six contestants - Ryan Andrews, Lottie Ryan, Father Ray Kelly, Mary Kennedy, Aidan Fogarty and Gráinne - take part in team dances.
And only five can survive . . .
John Byrne: What do you think of the whole experience so far?
Gráinne Gallanagh: Actually what I've done in the last couple weeks, to be honest. It's been a great few weeks for me. And I'm fit as a fiddle as well!
Honestly, going on Dancing with the Stars is one of the best things I've done, everybody is really, really nice. Everyone that I've met, all the contestants, we've actually got on so well and I feel like I've met genuine friends.
And even the professional dancers like they're just . . . they're just amazing. And I never ever thought that I would have been able to do the kind of training required. It's very intense.
I never really danced before. So at the start I thought, I'm going to be terrible at this. I'll probably be the first one to go home. And then to see what you can actually do is just so rewarding. And it's hard work!
And having Kai Widdrington as your professional dance partner?
He doesn't put you under pressure and stress and works on my strengths, what I'm good at, and I'm trying to incorporate that in all of our dances. So it's great working with someone that is willing to work with me the way he does.
We need your consent to load this YouTube contentWe use YouTube to manage extra content that can set cookies on your device and collect data about your activity. Please review their details and accept them to load the content.Manage Preferences
It's getting close to the finish line . . .
The standard is high. You just don't know why the public are voting this way or that, and you can't tell who is going to be in the bottom two or who will go home. It's really unpredictable, but I'll stay as long as I can.
Which contestant has impressed you most?
Everyone's been impressive, really. All of the contestants have improved over the course of the show. And I think some of the strongest dancers are really amazing on the dance floor.
But then there are other people that have really come on a lot from the start, and some that that have really excelled since the beginning.
Obviously from the start the really stronger dancers are so impressive every week. But then you have to look as well people have really improved since they first came on the show.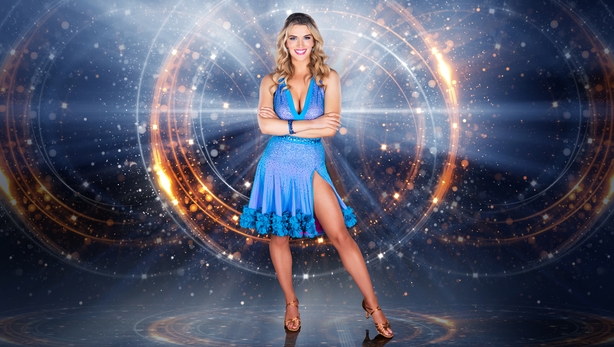 You  looked thrilled to get a score of 30 last week . . .
I never expected that I would be the first - I never even expected to get 30, so to be the first person to get 30 in the series - I honestly couldn't believe it.
The comments from the judges were amazing. I think that both Kai and I were surprised by the reaction. We were both really, really shocked.
Dancing with the Stars continues on Sunday at 6.30pm on RTÉ One