There's The Truth About Takeaways, Other Voices is back with SOAK, while it's the season finale of Death in Paradise . . .
Pick of the Day
The Truth About Takeaways, 8.00pm, BBC One
Journalist Nikki Fox loves an occasional takeaway but wants to find out what they're really doing to our bodies.
She's putting this question to the test in a groundbreaking experiment with scientists at Liverpool John Moores University and Imperial College London.
15 volunteers eat two takeaways every day for two weeks, from a list of the UK's biggest sellers, which includes fish and chips, pizza, Indian and Chinese.
Before and after, they're put through a barrage of tests - from blood sugar levels and body fat to gut bacteria, mental wellbeing and cognitive sharpness. The results will reveal what takeaways are really doing to our bodies, and the shocking truth about the impact they can have on our brains.
New or Returning Shows
Other Voices, 11.30pm, RTÉ One
In the first episode SOAK returns to St James' Church, Dingle with music from her magnificent, critically acclaimed second record Grim Town.
There's also Irish post-punk band Murder Captial, London-based poet and singer Arlo Parks recites a piece inspired by her trip to Dingle, and Kerry's own Junior Brother performs in the IMRO Other Room.
The series is presented by Annie Mac (below), Huw Stephens and May Kay.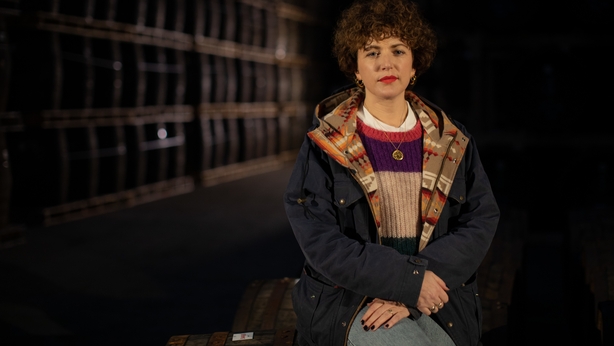 New to Download
Altered Carbon: Season 2, Netflix
When a job brings Takeshi Kovacs back to Harlan's World in a new sleeve, he finds the planet at war - and his long-lost love lurking in the shadows.
Ending Tonight
Death in Paradise, 9.00pm, BBC One
A blind actress is the only witness to her husband's murder. But with no evidence that there was anyone else there at the time, can her version of events be trusted?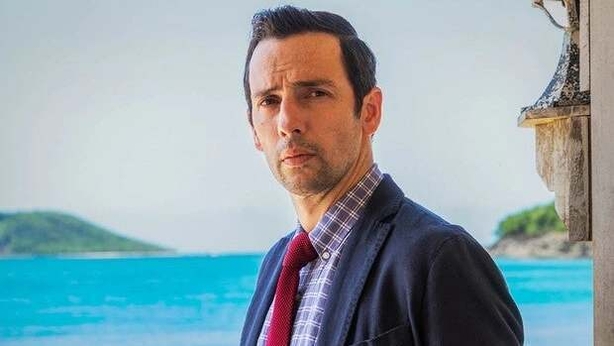 Meanwhile, Neville (Ralf Little, below) gets the all-clear to fly home, but is he ready to leave paradise?
Trasna an Líne, 9.30pm, TG4
Connacht's Colm De Buitléar continues his rehab from serious injury while younger brother Eoin is called up by Ireland Under 19 squad.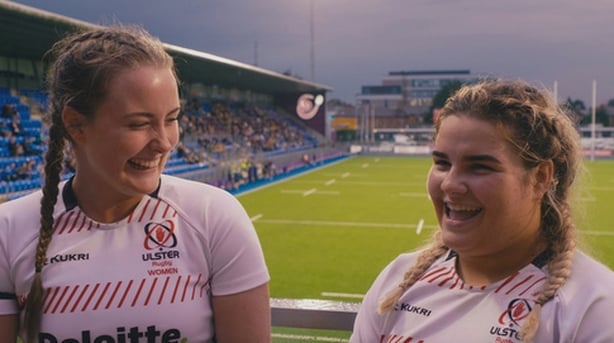 Emma Kearney and Fiona Tuite almost break Ulster Women's losing streak. Meanwhile Donegal's Joe Dunleavy and Conor McMenamin try to help the Ulster A team win the Celtic Cup.
Beidh Aonach Amárach, 8.00pm, TG4
Cameras focus on Carlow and the National Ploughing Championships, the biggest outdoor rural festival in Europe.
It's very much a busman's holiday for dairy farmer Jamie Costin, who takes a day off to look at what's new in farming technology.
Don't Miss
Meet the Richardsons, 10.00pm, Dave
This comedy series could go either way, really.
Married stand-up comedians Jon Richardson and Lucy Beaumont play exaggerated versions of themselves as viewers get a glimpse into their home and work lives, surrounded by their celebrity friends and their Hebden Bridge neighbours.
It also shows what their neighbours really think of them, the type of birthday party they should have for their daughter Elsie, caravan holidays, and Jon's constant refusal to do or go to anything, much to Lucy's annoyance.
Click here for full TV listings